Here's What Kacey Musgraves' Anchor Tattoo Really Means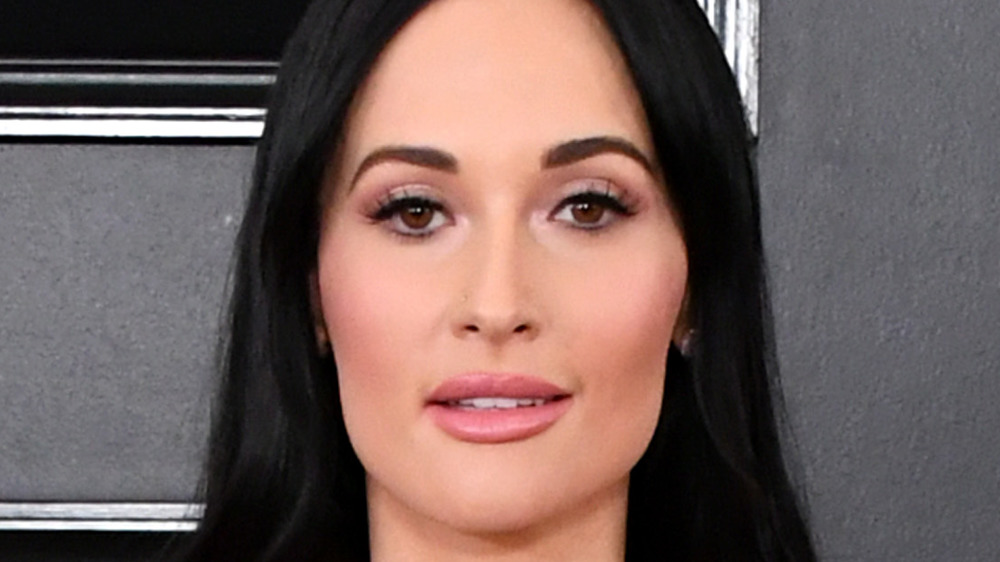 Jon Kopaloff/Getty Images
Kacey Musgraves is one of the most exciting stars working in country music right now. The Texas native burst onto the scene in 2013 with her major label solo debut, Same Trailer Different Park, which birthed hit singles including "Merry Go 'Round" and "Follow Your Arrow." The latter song has inspired dozens of fan tattoos, with Musgraves gushing in an interview with People, "It's insane the amount of tattoos this song has generated," (via Malay Mail). The country singer noted that tons of dedicated fans are getting arrow tattoos and eagerly showing her the results. 
"Follow Your Arrow" was somewhat controversial at the time of its release, thanks to Musgraves' frank lyrics about substance abuse, as well as her body image issues — the CMA even censored the lyric referencing rolling "up a joint" when she performed the track live. "I knew it would be controversial, but I didn't want that to stop me. It really summed up the song's idea. We just said, 'Can we say this? We're going to say this!'" the Texan exclaimed, adding, "We wanted to represent everyone — every arrow." When it comes to getting tattooed herself, however, Kacey Musgraves keeps it low-key. 
Kacey Musgraves' tattoo has a sweetly personal meaning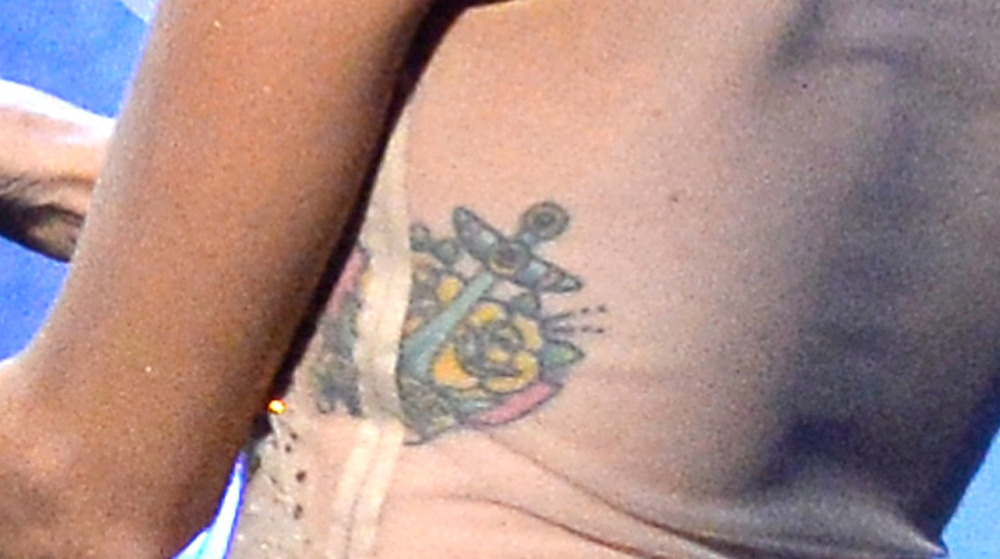 Kevork Djansezian/Getty Images
To date, Kacey Musgraves has only gotten one visible tattoo, but it's a pretty big one. As Steal Her Style notes, the country star had a colorful design inked on the left side of her ribcage in the American traditional style. There's a blue anchor, accented by yellow roses and pink details, with the word "older" written in a banner underneath. Musgraves got matching tattoos with her younger sister Kelly, who has the same design but with the word "younger" underneath instead. Likewise, Kelly's wedding featured plenty of yellow flowers (via The Knot), so the specific hue may be doubly important to both sisters. Since the siblings share matching ink, it seems Kacey's tattoo is a tribute to the connection between the two.
Although the ladies reportedly got their matching artwork all the way back in 2011, Musgraves' tattoo didn't become public knowledge until the 2014 Grammy Awards when, as Taste of Country notes, her two glamorous dresses revealed the feminine design. In 2018, a super-dedicated U.K. fan got a realistic portrait of the singer inked on her leg (via Twitter), but thus far, Kacey Musgraves doesn't appear to have added any further tattoos to her body.