Jen Psaki Offers A New Explanation For Joe Biden's Air Force One Spills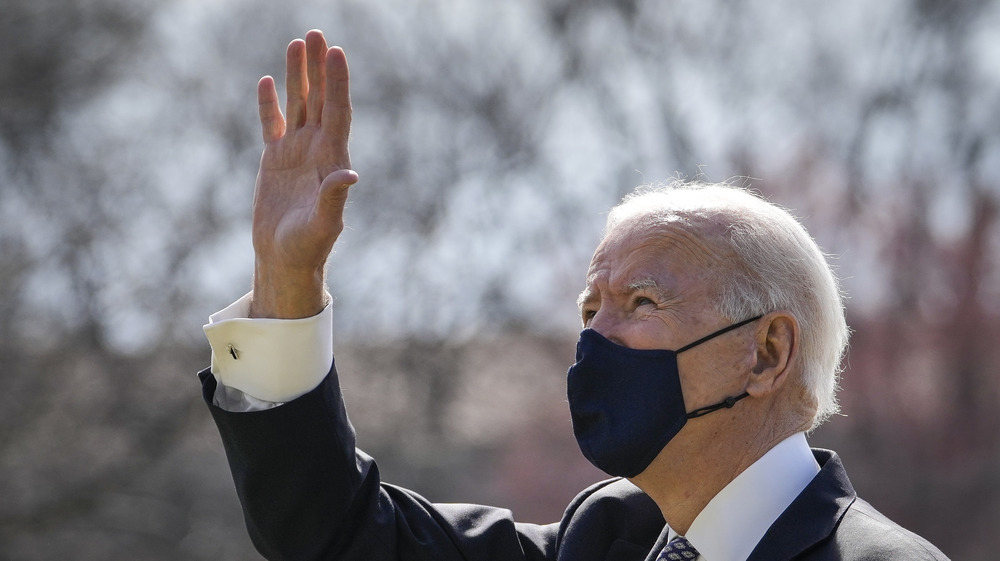 Drew Angerer/Getty Images
Tripping over your own feet in public is mortifying enough when you're everyman Joe Schmoe. So just imagine how mortifying it might be if all that happened in front of news cameras, and your last name wasn't Schmoe, it's Biden; and you're not exactly Everyman but President of the United States.
Explanations as to why Biden tripped not just once but three times as he bounded — or tried to bound — up the stairs to Air Force One varied, depending on who you asked. White House Deputy Press Secretary Karine Jean-Pierre blamed wind conditions, which she said made her "almost [fall] coming up the steps" herself. Jen Psaki had another reason which unfortunately resonates with way too many of us: "I don't know if you've been up those steps, they're a little tricky sometimes," Psaki said during her Monday briefing (via New York Post). 
Psaki said she wasn't aware that the president sought out medical advice after he fell, although she said during her press briefing that he was "100 percent fine."
The steps to Air Force One has seen its share of trips and slips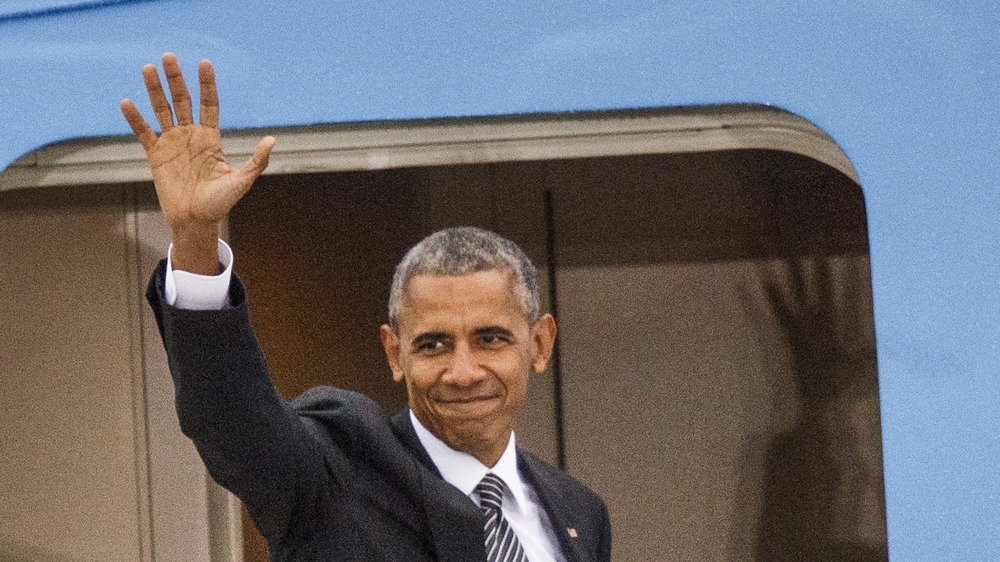 Carsten Koall/Getty Images
Before Biden's political opponents turn Biden's stumble into something bigger than it actually was, history reminds us that this was not only the first time a president has fallen over himself in his haste to board or deplane Air Force One. In 1975, then President Gerald Ford's knee gave out as he was walking town the rain-slicked steps, and he ended up landing on his hands and knees during a trip to Vienna to meet Egyptian President Anwar Sadat (via Forbes). 
In 2015, then President Barack Obama tripped and nearly pitched forward as he bounced down the stairs of Air Force One (he saved himself by catching on to the handrail). And just last year, as he was running up the steps toward Air Force Two, former Vice President Mike Pence tripped and fell forward. He broke his fall with his hands, picked himself up, and then waved and delivered a thumbs up before he boarded his flight.