Here's Who Is Most Likely To Suffer COVID-19 Vaccine Side Effects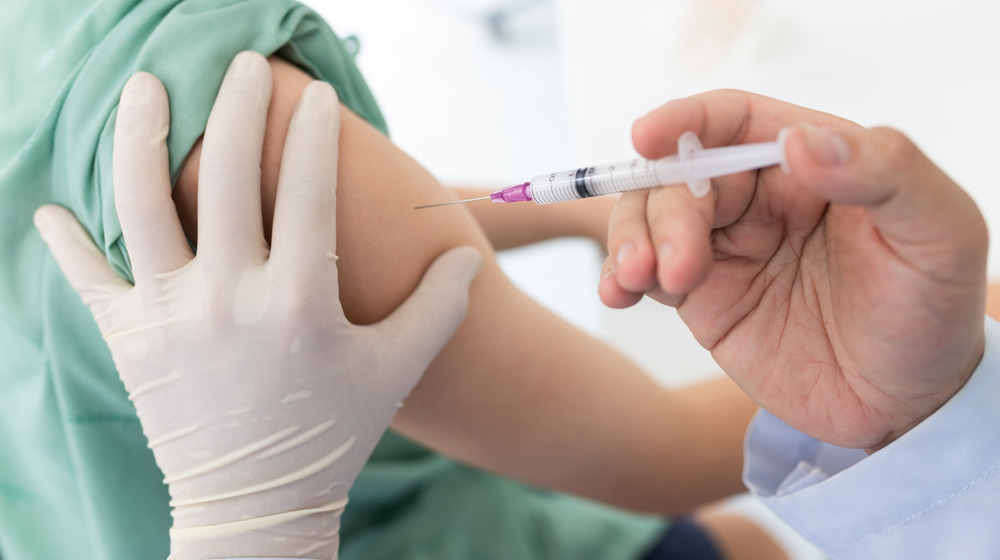 Shutterstock
We have all heard that the COVID-19 vaccine may cause some side effects. While these may be concerning to some, according to Dr. Fauci, if you experience side effects, this is actually a good thing, with the pandemic expert saying, "The vaccine, because you're giving it in the arm, it gives a systemic reaction. You know that because sometimes after the second dose you feel a little achy, a little chilly, which means the immune system is really getting revved up" (via Best Life). Experts also urge Americans not to let fear of potential side effects dissuade them from getting vaccinated.
Now, new evidence suggests certain people are more likely to suffer from vaccine side effects, especially after the second injection, as Dr. Fauci suggests. As Today reports, these symptoms range from injection site soreness, to aches, and mild fever — however, it's worth noting not everyone experiences these side effects, and as compared to other vaccines, reactions are rare.
That said, if you fall into certain groups of people, you may be more at risk for experiencing side effects post-immunization.
Do you fall into one of these groups more likely to experience vaccine reactions?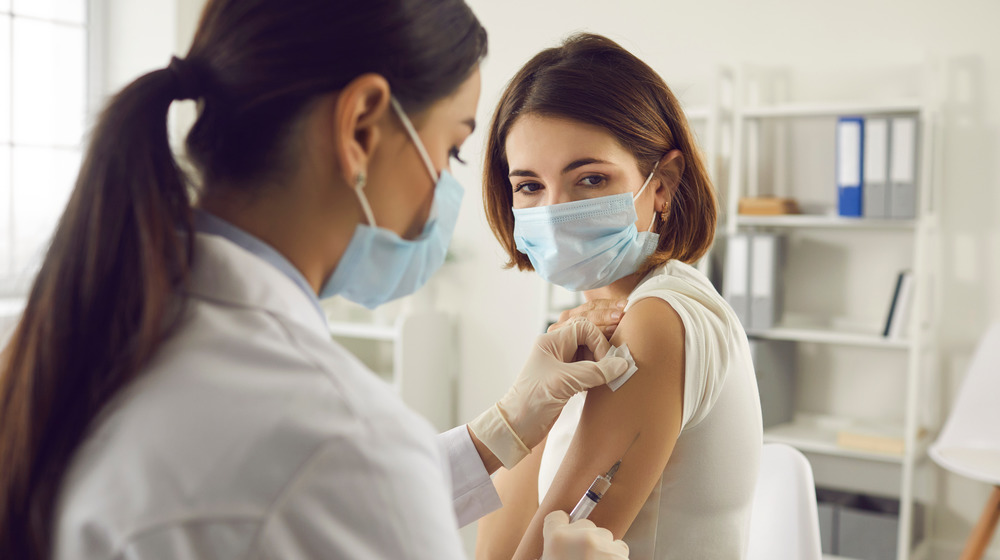 Shutterstock
Women are more likely to feel mildly ill after their second Moderna or Pfizer COVID-19 vaccine, with the CDC noting 79 percent of reported side effects coming from this group. The New York Times notes hormones and genes may be factors as to why women feel worse after their second dose of vaccine versus men.
Interestingly, if you have received a positive COVID-19 diagnosis previously, you are also more likely to suffer from side effects from the vaccine. As CHI St. Alexius Medical Director Dr. J'Patrick Fahn explained to KFYR News, "The immune system, when you have COVID, creates antibodies. Those antibodies are there to help fight infection. So, when you get the COVID jab, you're introducing viral particles back into an immune system that already recognizes COVID. So, your body's just doing what it wants to do naturally — and that's fight the infection."
Experts are also learning that younger people are prone to more serious reactions, with Dr. Jeffrey Weinstein explaining to WHIO, "Probably because older people, their immune system is a little bit more sluggish, and just not quite as vigorous."