Who Is Tina Turner's Husband, Erwin Bach?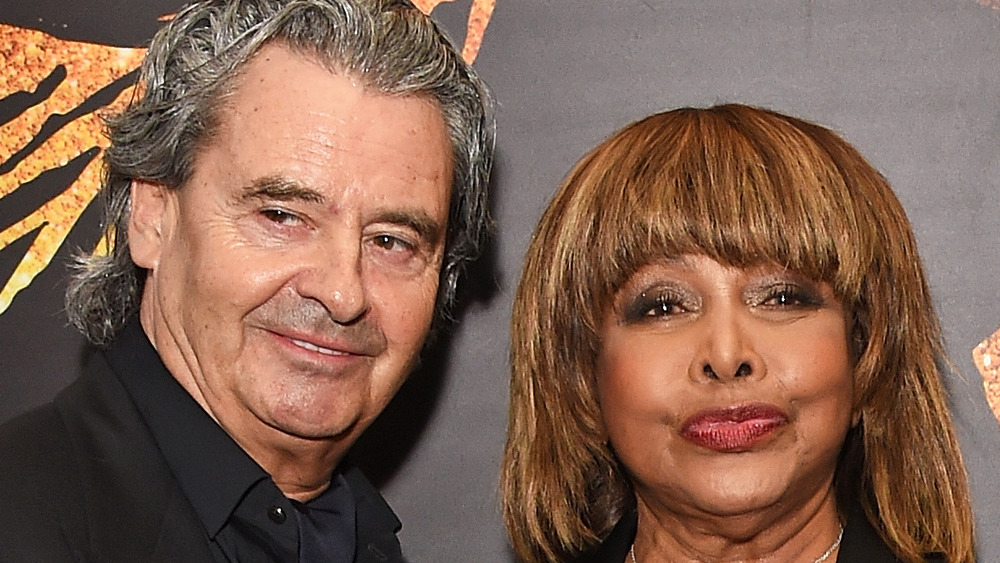 David M. Benett/Getty Images
Tina Turner may have been happily married to her husband, Erwin Bach. However, a happy marriage wasn't always the case for Turner. The iconic singer endured years of physical and emotional abuse from her first husband, Ike Turner. Tina met Ike when she was a teenager, and the two instantly formed a musical bond (via Biography). The couple began singing together and soon started a romantic relationship. They tied the knot in 1962. However, the marriage was far from perfect. The singer endured years of physical and emotional abuse at the hands of her first husband, who also used drugs and openly cheated on Tina during their marriage. In 1968, the singer tried to take her own life. After recovering, she found herself feeling stronger and started planning her escape.
In 1976, Tina fled from Ike after a bloody fight, escaping to a nearby hotel. After she fought hard for a divorce, the couple split and eventually ended their marriage in 1978. According to Entertainment Weekly, Tina gave Ike her share of their business ventures, real estate, and four cars, all of which were worth about $500,000. She left the marriage with her performance name and little else. "My peace of mind was more important," she said. Things drastically changed for the music legend after her first marriage.
Tina Turner lived her best life with husband Erwin Bach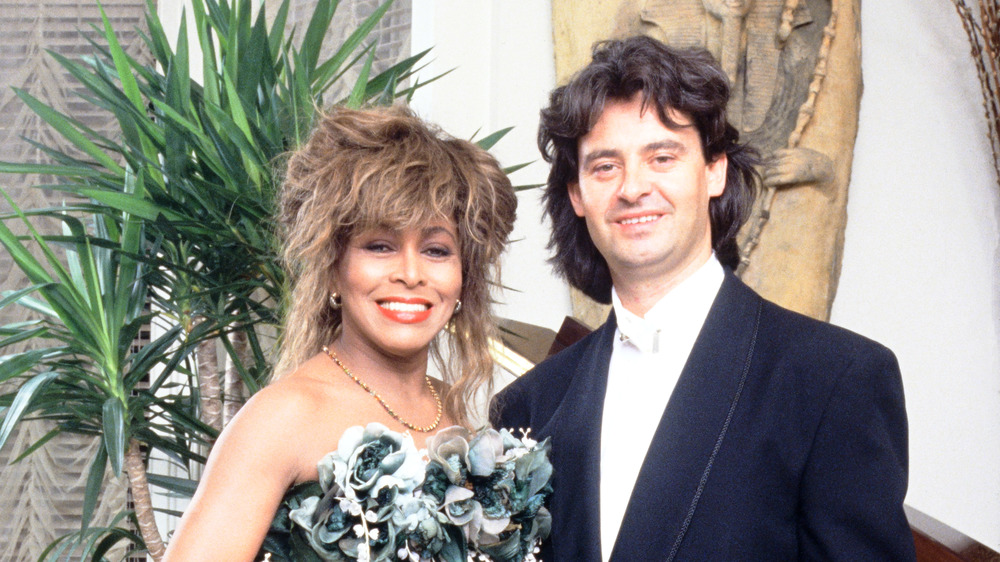 Dave Hogan/Getty Images
After a tumultuous first marriage, Tina Turner married to German music executive Erwin Bach. Per Celebrity Net Worth, Bach was born in Cologne, Germany in 1956, making him almost 20 years younger than his wife. The couple first met in the 1980s and quickly hit it off. Within a year, their relationship had become romantic. However, the couple didn't tie the knot until 2013 (via The Sun). Bach is estimated to have a net worth of around $50 million, which he earned by working with bands such as Queen and Pink Floyd during his career.
Turner raved about Bach throughout their marriage, and indicated that he was not jealous of her career in the slightest. "We grant each other freedom and space to be individuals at the same time we are a couple. Erwin, who is a force of nature in his own right, has never been the least bit intimidated by my career, my talents, or my fame. He shows me that true love doesn't require the dimming of my light so that he can shine. On the contrary, we are the light of each other's lives, and we want to shine as bright as we can, together," Turner wrote in her 2020 book, Happiness Becomes You: A Guide to Changing Your Life for Good, per People.
Erwin Bach saved Tina Turner's life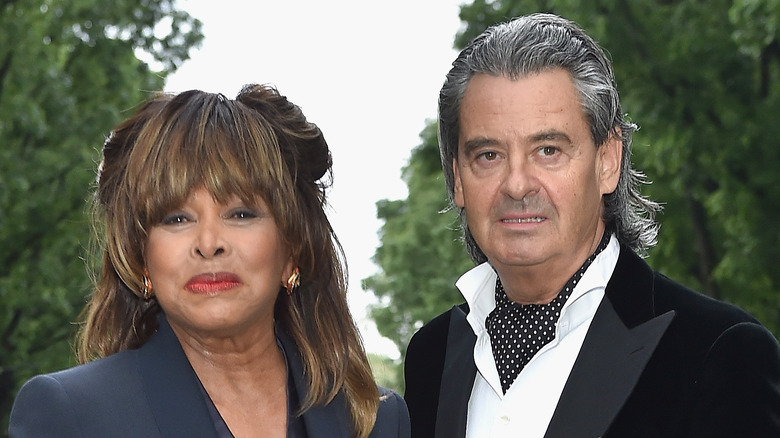 Jacopo M. Raule/Getty Images
In addition to making Tina Turner feel loved and supported, Erwin Bach also saved his wife's life. In 2017, Turner was suffering from kidney failure and needed a transplant. That's when Bach stepped in. The music exec offered up one of his vital organs in hopes of saving her life. "I'm happy to say that, thanks to my beloved husband, Erwin, giving me one of his kidneys, the gift of life, I'm in good health and loving life every day. I'm also thankful that I've not only survived, but thrived, so that I can pass on to you this book containing precious gifts that were given to me — the greatest gifts I can offer," Turner wrote in her book (via People). 
According to Oprah Magazine, Tina Turner admitted that she wondered if her marriage to Erwin Bach would seem "transactional" due to their age difference. However, she revealed that her husband "always ignored the rumors" surrounding their marriage.