Where Is Restored By The Fords Filmed?
Paul Archuleta/Getty Images
Over the last few years, siblings Leanne and Steve Ford have stolen HGTV fans' hearts with their rustic, yet clean transformations of spaces in need of love. Leanne as a designer and Steve, a contractor — they've put in their talent and handiwork on three seasons of TV so far, and this year, their show was renamed from Restored by Fords to Home Again with the Fords. Not to worry, though, they're still the same witty, accomplished duo doing what they do best: turning clients' houses into homes.
The difference that Season "3-1" brings, as they're calling it, is a longer, more story-focused format, per Pennsylvania's Tribune-Review. Restored by Fords aired in 30-minute episodes with a focus on quick before-and-afters, whereas Home Again gives viewers more time to learn the clients' personal connection to a project in 60-minute runs. The other changed element has to do with Leanne's personal life — she moved from Los Angeles back to her hometown of Pittsburgh, Pennsylvania, which inspired the ethos of the new season.
'Home Again with the Fords' is filmed in the Fords' hometown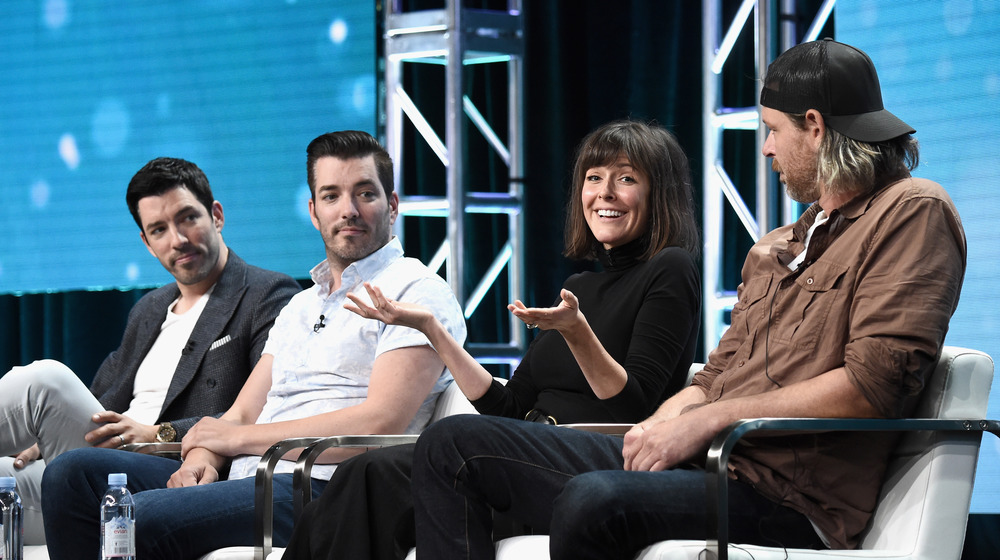 Amanda Edwards/Getty Images
"We moved back during the quarantine," Leanne told The Tribune-Review. "We sold our house in Los Angeles and came back here and we're fully living the plotline of our TV show." While she considered herself a bicoastal resident with homes in Pittsburgh and Los Angeles, isolation revealed to her the importance of cherishing her roots. And in this new season, she gets to help others in the Pittsburgh area do the same by renovating their childhood homes and the like.
"So many of my friends, we were all off to New York and L.A. and doing our thing when we realized, 'Wait, we don't really have to do this,'" Leanne told The New York Times. "There is something very beautiful about being home and being content to be there."
If you've watched any of the new episodes, you've seen her and Steve draw inspiration from the state of Pennsylvania in their designs, while incorporating heirlooms and sentimental pieces from their clients' lives. The Season 3 finale aired on March 17, and hopefully, they'll be back with more touching restorations soon.