Andy Cohen Reveals What Fans Can Expect On Upcoming Season Of RHOBH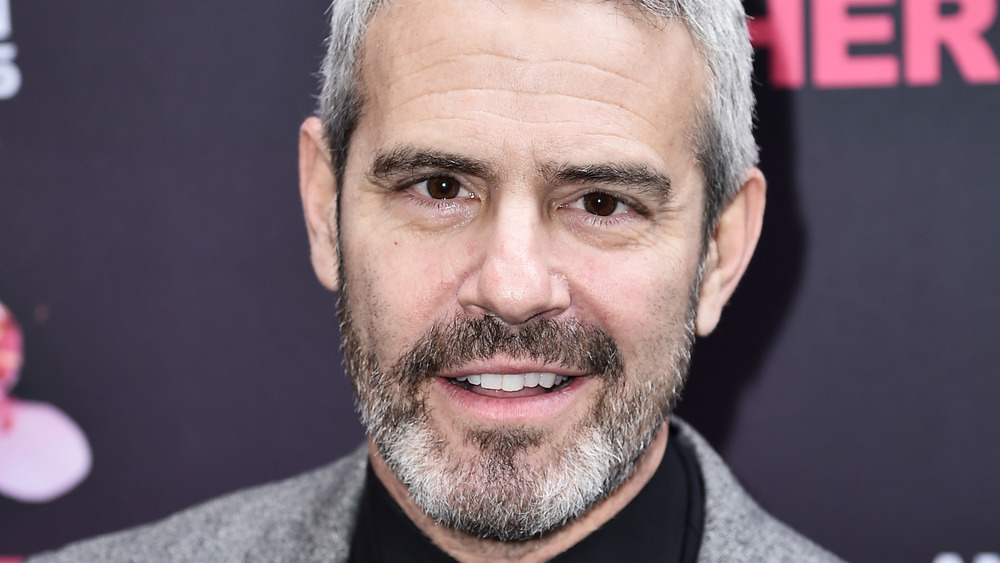 Steven Ferdman/Getty Images
ICYMI, Real Housewives of Beverly Hills regular Erika Jayne and her husband of two decades Tom Gerardi are in the middle of a really ugly divorce. The couple has been accused of splitting to hide their assets among allegations that Gerardi, a lawyer, embezzled funds intended for families of plane crash victims. We told you — really ugly. The latest development in the divorce drama is the disclosure of a startling diagnosis of Jayne's octogenarian ex, as he reportedly suffers from dementia and Alzheimer's.
Fans of Jayne and RHOBH may be wondering how much of the breakup of her marriage they will see on the upcoming season of the show. And now, Andy Cohen is answering that very question in a new podcast, Bitch Sesh: A Real Housewives Breakdown. It turns out the singer is not shy about opening up about what is going on with viewers, with Cohen noting we will witness "a lot unfolding" of what went down with the couple's unraveling (via Page Six).
Why Andy Cohen thinks fans will be glued to their screens for RHOBH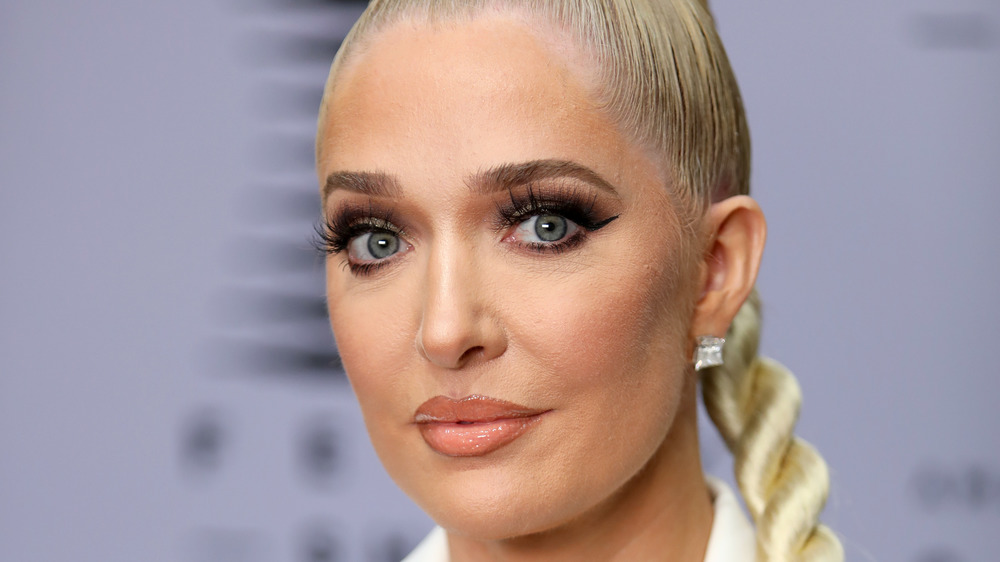 Jerritt Clark/Getty Images
Although it's fair to note it is in Cohen's best interest to get fans pumped for the next season, he told fans, "I think that you will be quite engaged with Beverly Hills." As for exactly when we will get to see the Gerardis' separation play out on screen, as of mid-February, season 11 of the show was still filming according to Cheat Sheet.
The outlet noted a premiere date was still not determined, which could have something to do with COVID-19 related setbacks. Consider that around Thanksgiving, production was halted after a crew member tested positive for the virus. Several cast members also tested positive and filming was halted yet again just a short time later.
Meanwhile, Cohen shared that the vibe on the show changed dramatically over the course of filming, saying on the podcast, "This is what you have to know — we started shooting Beverly Hills and everything was kumbaya." He added about Jayne and her impending divorce, "This all happened when we were shooting. She continued shooting."