How Mike Holmes Really Feels About Alison Victoria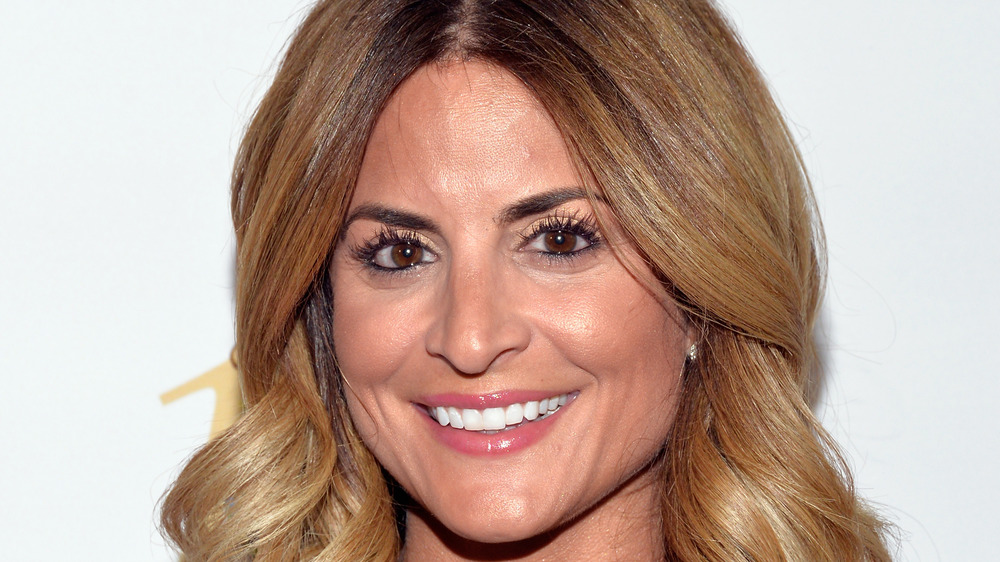 Michael Tullberg/Getty Images
This is the second season that Alison Victoria has competed against her HGTV co-stars on Rock the Block. While Victoria may have thought she knew what to expect the second time around, she never knew she would get so close to her new teammate Mike Holmes. "He's just the greatest," she said in a recent press event that The List attended. "We got to know each other immediately." Though Holmes and Victoria had never met prior to becoming partners on Rock the Block, they still were completely in sync with how they wanted to design their space.
Even so, there was a lot of pressure on them both to pull it off. It is a competition, after all. When the stress of the show got to be a bit too much, Holmes was always there to talk Victoria down. "I definitely did not think that's what he was going to be," she explained. "But he was the ying to my yang."
Here's what Holmes had to say about his teammate.
Mike Holmes and Alison Victoria have turned into best buds
Though Mike Holmes is an HGTV legend and expert at building amazing homes, he wasn't confident about everything he did on Rock the Block. For the things he wasn't as knowledgeable about, he valued having professional designer Alison Victoria by his side. "She's got a lot of talent," he said during the event. "Her details are incredible." At one point, he even admitted he would love to have her design his own home.
While Victoria was completely flattered, she admitted that the stress of the show did get her down a time or two. There was a specific area of the house that she really struggled with — the basement. However, Holmes was confident about the plans they had in place for the ground floor. "We make an incredible team together," he said, and it's been obvious to all of us watching from home each week.
Even if Victoria and Holmes don't win the competition this season, they both seemed to have stepped out of the series victorious. In the end, Rock the Block forged this duo's friendship, and Holmes continues to be extremely complimentary of his co-star. "Her passion is incredible," he gushed. "She doesn't stop."
"I think you're in love with Alison actually," HGTV star David Bromstad even joked during the event. 
Rock the Block airs on HGTV every Monday at 9 p.m. ET/PT. It's also available to stream on discovery+.