The Worst Colors To Paint Your Walls, According To A Home Decor Expert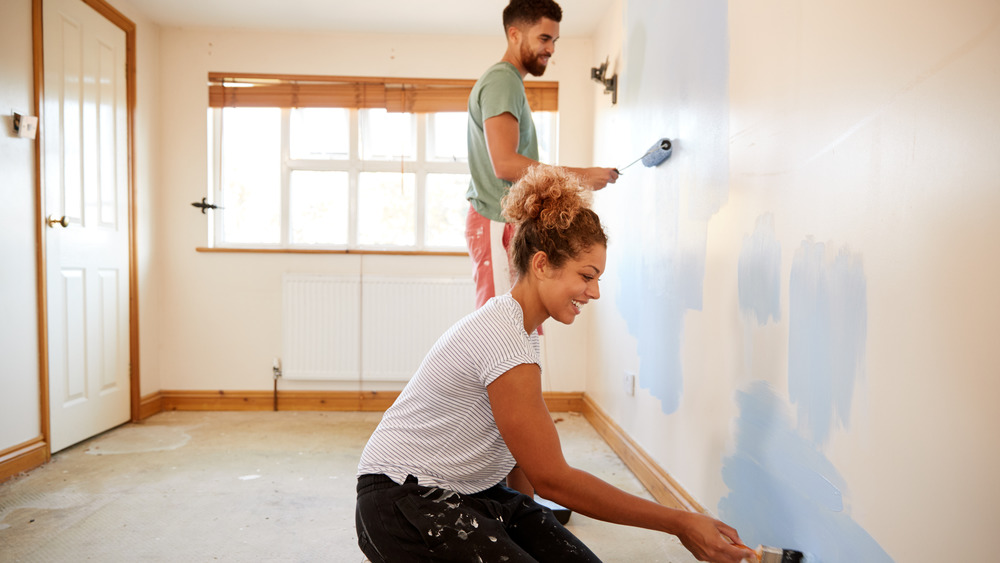 Shutterstock
Whether you're thinking about selling your home soon or you just want to upgrade your current living space, one of the best, and most cost-effective, ways to give the old place a makeover is with a fresh coat of paint for your walls. And no, you're not obliged to stick to the original colors — unless, of course, you're renting and are only painting in the hopes of getting your security deposit back. If you own your home, though (or have a very obliging landlord), the most fun part of painting is getting to pick out the colors.
If your home's market value is first and foremost in your mind, Open Door says that neutrals are best. It seems colors like tan or gray make it easier to enable potential buyers to imagine their stuff in a new setting. Not everyone's décor goes with blush pink or aqua, but a nice bland beige makes an acceptable backdrop for just about anything. Should you be staying put, however, feel free to go bold and make your house crazy colorful ... with a few caveats. Antoinette Fargo, Creative Director at interior design firm Doora Collective, warns that certain wall colors, while they may look cool at first, can be kind of hard to live with over the long term. While few would choose to go as experimental as Drew Scott, who actually went with black bedroom walls, there are some less immediately obvious color mistakes Fargo says it's best to stay away from.
These colors don't work for most walls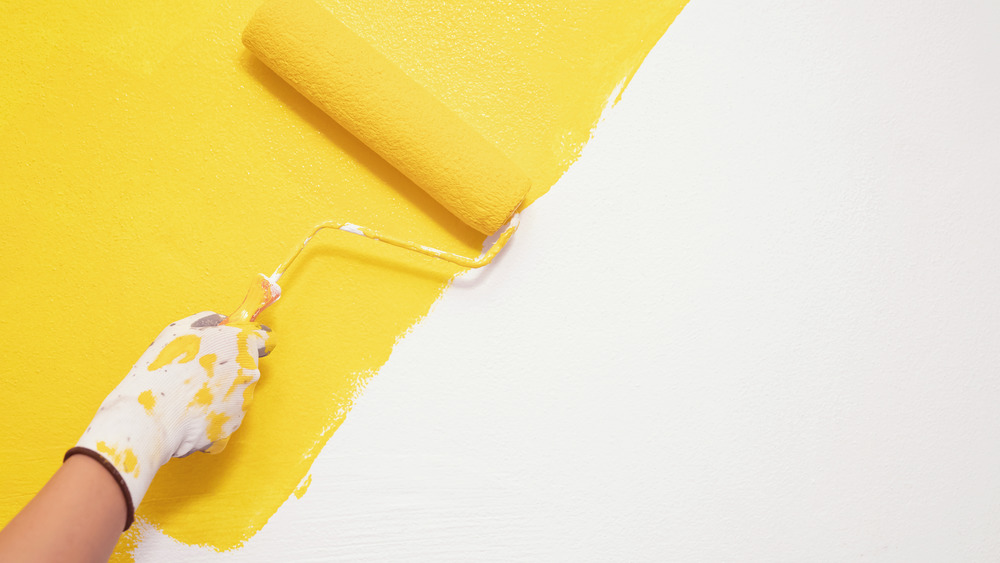 Shutterstock
As Fargo told The List, the main colors she warns against using on interior walls are red, yellow, or anything too dark. Red, she says, "raises energy and evokes feelings of hunger, anger, excitement and passion." While this may sound kind of fun, as well as probably making red a great shade for restaurant interiors, you probably aren't going to want to feel quite so keyed up all the time in your main living area (much less any place you plan to sleep). Yellow, Fargo characterizes as "evok[ing] feelings of anxiety, movement and distraction." Again, not too restful, and definitely not the color you want to paint your nursery despite its gender neutrality. She does suggest that, should you happen to have a dedicated exercise room, yellow could work for the walls there. Of course, if you've ever read that creepy classic of 19th century feminist literature, "The Yellow Wallpaper," (via the National Library of Medicine), the thought of yellow walls in any room may make you shudder.
Colors such as dark gray, dark beige, and brown are nice and neutral and thus, in theory, value-enhancing. According to Fargo, though, these darker shades "tend to make the room feel a bit small and confined." She does suggest a way to work with this color palette, saying you can break up the gloom by using white wainscoting three fourths of the way up the wall.