The Shocking Color Drew Scott Painted His Bedroom Walls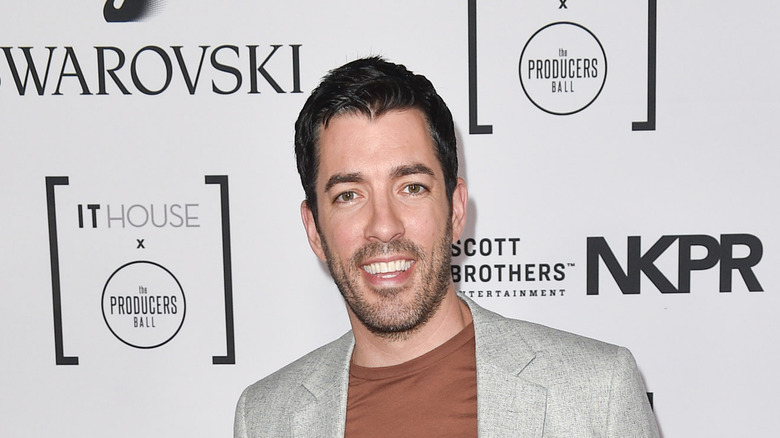 Ernesto Distefano/Getty Images
Property Brothers stars Drew and Jonathan Scott are known for turning hovels into palaces on their hit reality show. But their most personal project, Jonathan's new home with wife Linda Phan, was their biggest yet.
The happy couple, who tied the knot in May 2018, wanted their house to feel "comfy" and "cozy" but still have an "Old Hollywood glam, art deco kind of a feel," as they explained to Us Weekly.
Still, although the Canadian duo is really good at home renovation, one of the biggest choices for the couple's new home still came as a pretty big shock. 
There are two colors the Property Brothers warn against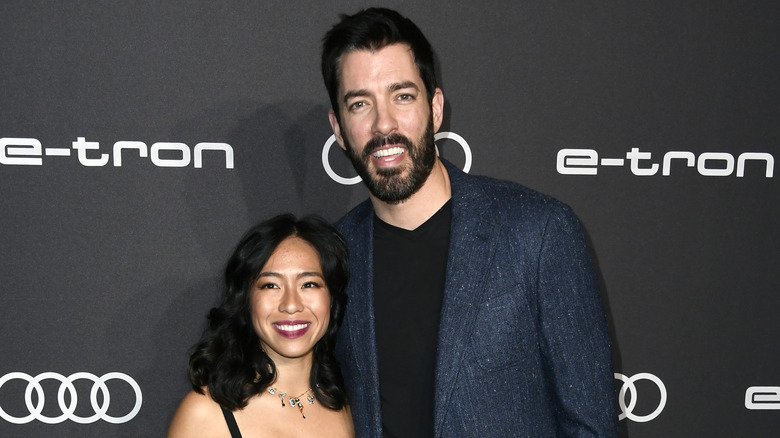 Frazer Harrison/Getty Images
In an episode of Property Brothers: Buying and Selling that was broadcast in 2019, the Scotts took a look at a lady named Roseanne's eclectic home and found more than a few issues with it. As noted by Realtor, the brothers told Roseanne she could stand to make a $20,000 profit on the sale of her property if she made some key changes.
The first and foremost issue was the living room, which was painted a pale, butter-yellow color, described by Jonathan as "mellow yellow." He plainly advised, "Yellow walls don't really sell these days." Likewise, they didn't have a great feel for the dining room wall, which Jonathan described as an "angry '90s red wall" (in the end, the Scotts actually got rid of the whole wall).
This is why it's so surprising to learn that Drew Scott and his wife's so-called "honeymoon house" boasts one of the biggest no-no colors in home renovation, maybe the biggest. To be fair, Scott said, they wanted a house with character, which may go some way towards explaining the shocking choice.
Drew Scott chose the most shocking color of all for his bedroom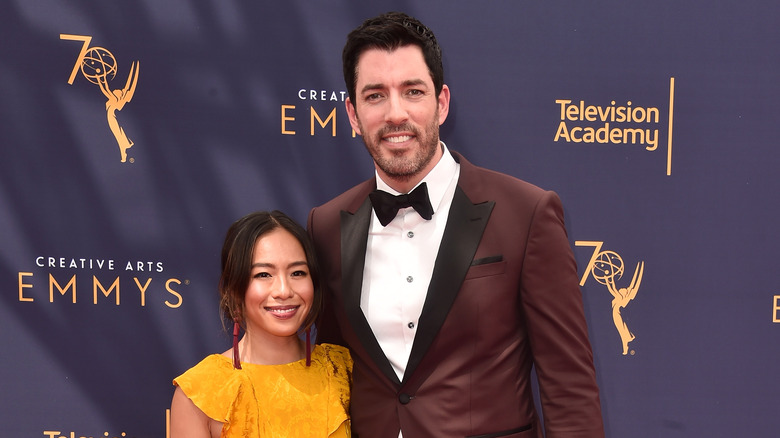 Alberto E. Rodriguez/Getty Images
Their master bedroom is painted black, with Drew admitting they wanted to prove the naysayers wrong. "In our bedroom, there are so many warm tones," he explained. "We have black walls but there are a lot of tones to lighten it up and give it feeling and character. It is the most relaxing vibe in that master bedroom."
"I think the walls make it very moody and sexy," Phan added. "But also very relaxing." Scott joked that the walls reflect their "dark and soulless" personalities, but reiterated they still love "light and bright" regardless.
The house, which marked the couple's first design collaboration, was clearly a labor of love and nowhere is that clearer than in their bedroom, which is in direct contrast to the "white and bright" master bathroom.
The process of renovating their new home was a relatively painless process, with Phan noting, "Even though it's our home, you don't need to get attached to it, because it's just paint color, it's just furniture, it's just tile. Even though it's all beautiful, it's just stuff."