Danny Trejo Reveals Why He Chose His Masked Singer Costume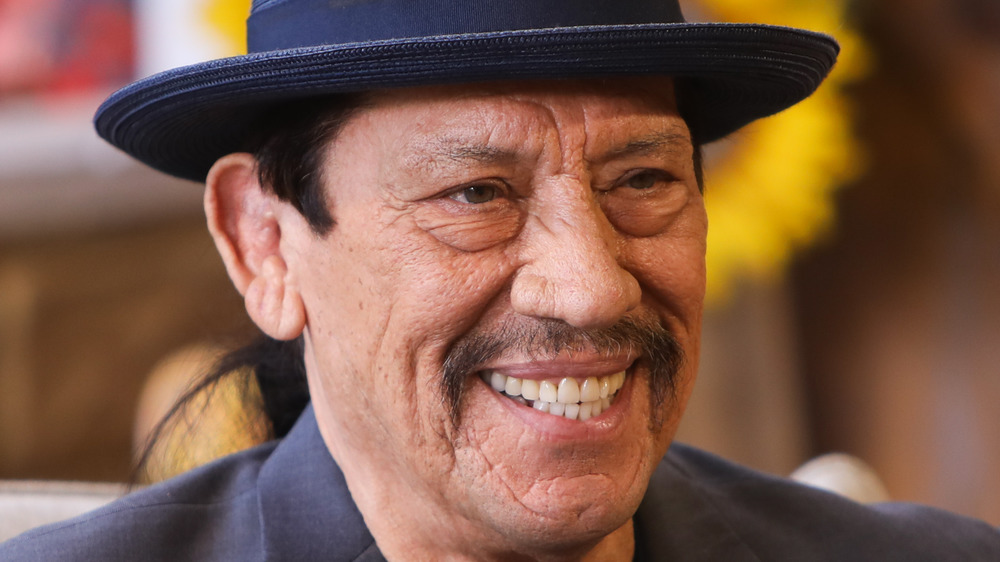 Paul Archuleta/Getty Images
For those who have yet to tune into the latest episode of The Masked Singer, this article contains spoilers from the show that aired on Wednesday, March 24.
Now in its fifth season, The Masked Singer is a singing competition in which celebrities compete against one another while wearing elaborate costumes that hide their true identity. Each week, a contestant is eliminated and reveals the famous face behind the mask to viewers and the group of panelists on the show (via Fox). In the last episode of the show, the performer in the Raccoon costume was eliminated and it was revealed that the celebrity behind the costume was actor and restaurant owner Danny Trejo. While he was dressed in a raccoon costume, Trejo says that he was actually channeling another special animal in his life during his performances on the show. "When I saw the costume, I have a little Schnauzer dog named John Wesley Harding, that looks exactly like that raccoon," Trejo told Entertainment Weekly. "Same coloring, same eyes. So I got to do this, you know. Everybody thought I was being a raccoon, but really I was being John Wesley Harding, my Schnauzer."
In an interview with GQ, Trejo revealed that he has an affinity for naming his pets after famous characters. Along with golden retriever Liam and pitbull Duke, the actor also has two schnauzer-poodle mixes named Sgt. Pepper and Penny Lane.
Trejo was especially happy to work with another costumed celebrity
While on the show, Trejo was a favorite of the panelists and viewers. The actor attributes this popularity to his ability to let loose in his costume. "It's funny, but no matter who you are — it's like my image on screen is being tough, bad, nobody to mess with, but when you have this costume on, it's like none of that is you," Trejo told Entertainment Weekly. "A tough Raccoon would not have looked good. So you're free, and I could just play a Raccoon."
Trejo also revealed that he was especially excited to work with a particular contestant on the show. In the first episode of the show, Kermit the Frog was eliminated, and, according to Trejo, the pair have a pleasant history of working together. "Like I said before, Kermit, he was awesome to me," Trejo told Entertainment Weekly. "When we did The Muppets Most Wanted, we were in England. It's amazing. When you are with the Muppets, and you start talking, they become a person because the puppeteer can't talk to you if he has the puppet."
Viewers can tune in to the show's next episode on Wednesday, March 31 on Fox to find out the identity of the next mystery contestant.