Addison Rae's Net Worth: The TikTok Star Makes More Than You Think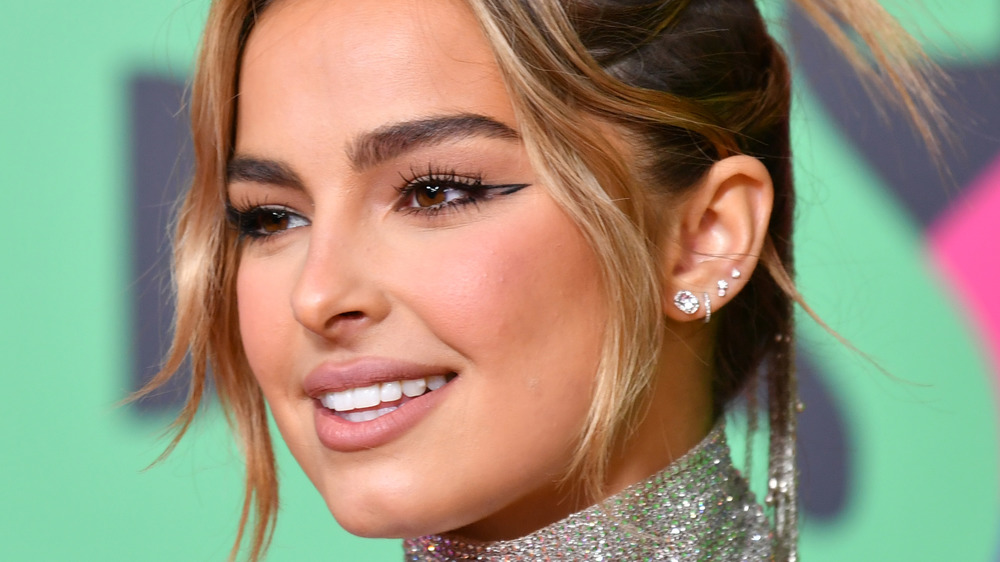 Amy Sussman/kca2021/Getty Images
It's no secret that becoming a social media personality can be a way to gain fame and fortune. Thanks to platforms such as YouTube, Instagram, and the hugely popular TikTok (via Insider), this is more achievable than ever. 
What's especially unique about the TikTok era of fame is that the celebrities it's creating are very young, with the average user being between the ages of 16 and 24 (via Wallaroo). Indeed, the app's most popular star is 16-year-old Charlie D'Amelio (via Insider), who has already amassed over 111 million followers (via TikTok) and is set to star in an upcoming Hulu series, along with her family, titled The D'Amelio Show (via Variety).
Following closely behind D'Amelio is 20-year-old Addison Rae, who is the app's second most popular star, per Insider, with close to 79 million followers (via TikTok). Though she only joined TikTok in the summer of 2019, Addison's fame has skyrocketed ever since. 
"When I first downloaded TikTok, it was kind of as a joke," she told ET (via Seventeen). But after the reaction to her first post, Addison was hooked.
In an interview with Hollywire, Addison said, "I actually downloaded the app in July [2019] made a post with a friend, and literally out of nowhere it got ... 93,000 likes, and I was like, 'Woah. I like this!" she said (via Seventeen).
These are some of the ways that Addison Rae makes her money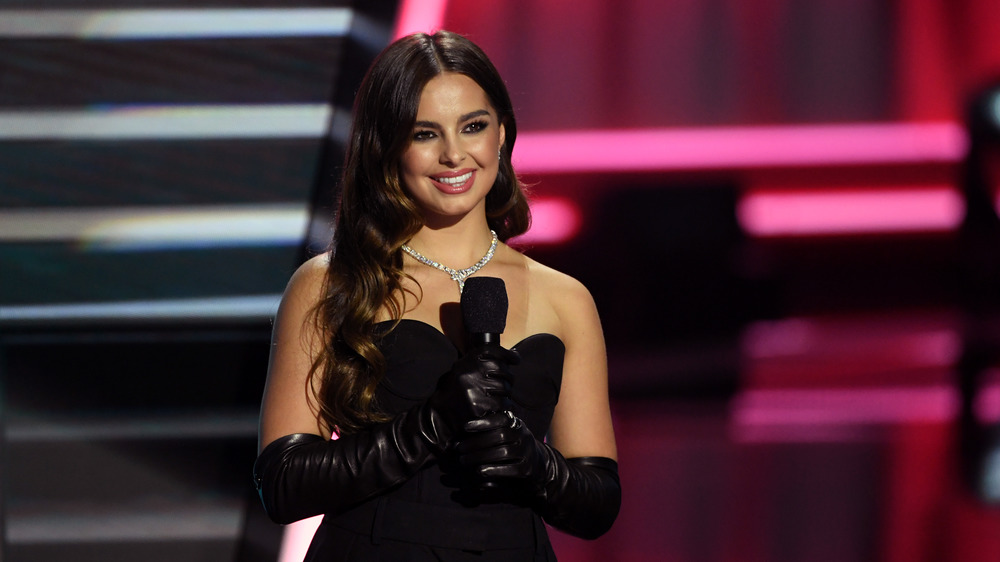 Kevin Winter/Getty Images
Social media stars have a variety of money-making avenues available to them, though collecting views is first and foremost. According to Insider, the average TikTok video can bring you $0.01 to $0.02 for each sponsored view. So a video with 100,000 views, for example, could make you $1,000. We'll let you do the math on how much that means Addison Rae is bringing in for her videos, which average anywhere between 7 million and 60 million views. 
Addison also makes money from sponsored posts on Instagram, of which she has many, including Chantilly Boutique, Fashion Nova, McCary's Jewelers, and more (via Distractify). In addition, according to Forbes, her endorsement deals with Reebok and watch company Daniel Wellington alone account for two-thirds of her estimated earnings.
Addison is also a global spokesperson for the American Eagle clothing brand and has her own line of makeup called Item Beauty (via Forbes). All of these ventures have added up to a hefty bottom line for the young star. Forbes estimated Addison's net worth at $5 million, making her the highest-earning TikTok personality. Charli D'Amelio is right behind, with an estimated net worth of $4 million, according to Forbes.
But Addison's talents have extended beyond TikTok, which will no doubt increase that income level.
Addison Rae just released her first single and music video
Addison Rae appears to be the ultimate triple threat. Her background is in dancing, which is what helped catapult her into stardom on TikTok in the first place. But she has begun to expand her repertoire, having recently announced that she will be making her acting debut in He's all That, a remake of 1999's popular rom-com She's all That (via USA Today). In the meantime, she recently surprised fans with her first single, "Obsessed" (via Rolling Stone), and accompanying music video (via YouTube).
In an interview with Vogue, Addison said, "I wanted to find out who I was as an artist before I put something out into the world," in reference to her blossoming music career. "It's going to be exciting to share something I've loved my entire life with the world and, hopefully, surprise people who didn't realize this was a part of who I am."