Emma Stone Reveals Some Big Family News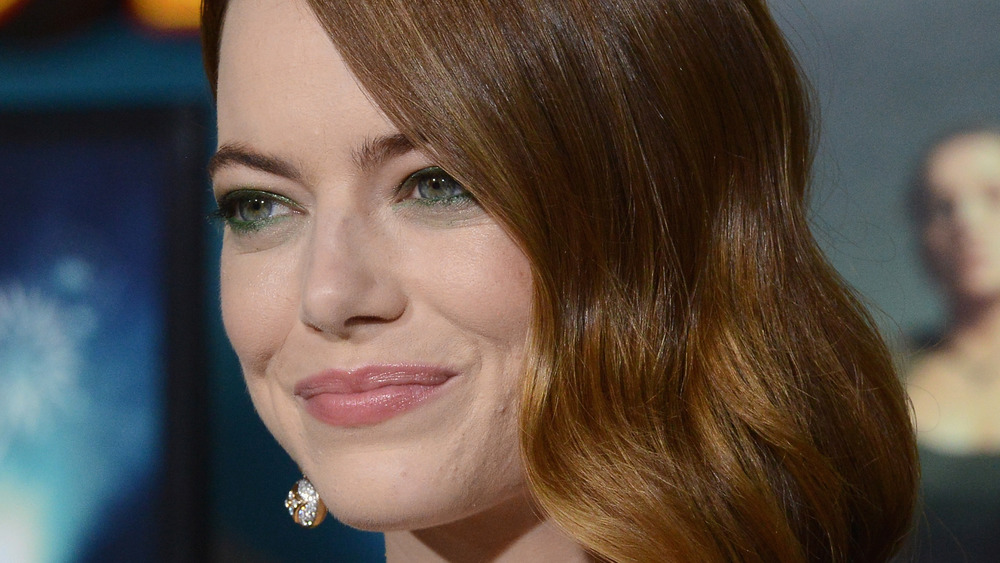 Albert L. Ortega/Getty Images
Actress Emma Stone has given birth to her first child with comedian husband Dave McCary, sources at TMZ confirm. The 32-year-old Oscar-winner reportedly gave birth on Saturday, March 13 in L.A. The name and gender of the baby have yet to be revealed.
While we didn't hear much from the couple during the pregnancy, photos that circulated the internet in December sparked rumors that Stone was expecting. While Stone didn't comment on these photos, a source told E! News back in January, "Emma is pregnant and just loves married life!" The low-key couple were equally just as quiet about their marriage, appearing to have married in secret, despite a photo posted to social media announcing their engagement. It wasn't until photos surfaced of the newlyweds wearing their wedding rings that sources assumed they had missed the big day (via The Daily Mail).
This is what Stone had to say about being a mother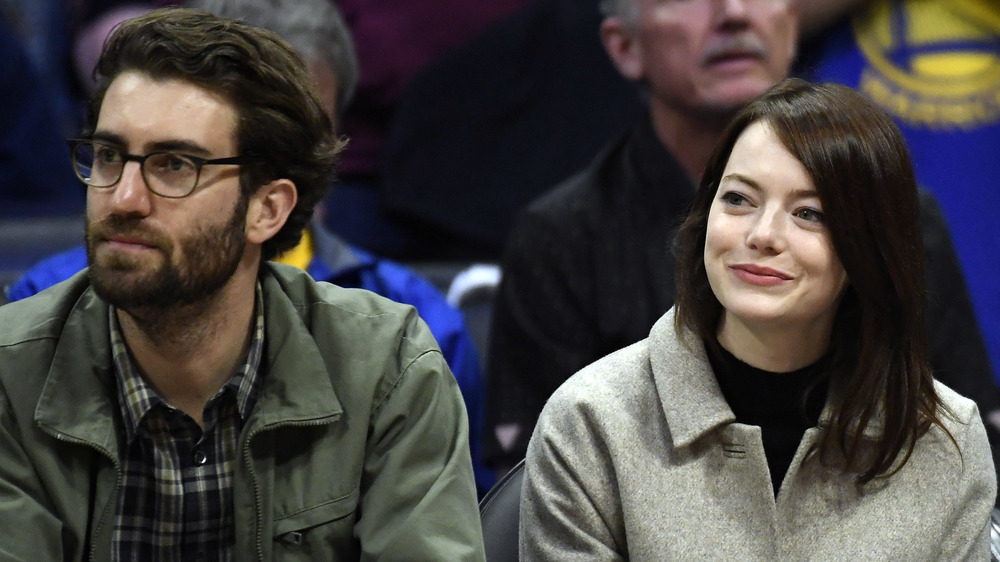 Kevork Djansezian/Getty Images
Stone was reportedly meant to appear in La La Land director Damien Chazelle's upcoming film, Babylon. However, sources say that Stone has bowed out of the film, putting a reunion between her and Chazelle on halt (via Slash Film). The exact reason for her absence isn't clear, but her pregnancy and subsequent motherhood are a pretty good guess. Other sources say she won't be in the film due to scheduling conflicts and her predicted role in the upcoming multi-verse themed Spider-Man 3 film (via Cheatsheet). Actress Margot Robbie is in talks to replace Stone in Chazelle's film and would be acting along-side her Once Upon a Time in Hollywood co-star, Brad Pitt, making another reunion in the works (via Deadline).
While we're all dying to hear about Stone's experience as a new mother, it's fair to assume we might not get the regular updates we're hoping for due to her lack of social media and general desire for privacy. That being said, in a 2018 interview with Elle Magazine, Stone revealed her thoughts on motherhood, saying, "My perspective about kids has changed as I've gotten older. I never babysat or anything. As a teenager, I was like, 'I'm never getting married, I'm never having kids,'" she explained. "And then I got older and I was like, I really want to get married, I really want to have kids."