Kris Jenner Has A Secret Tattoo. Here's What We Know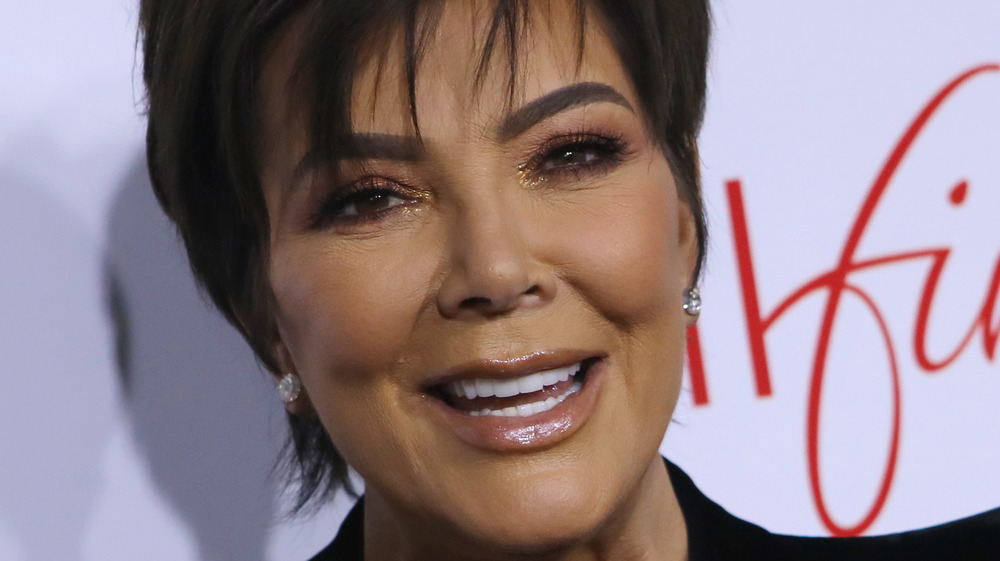 Jc Olivera/Getty Images
Kris Jenner has always been secretive about her tattoos. We only know that she has a few because Khloe Kardashian let it slip in a 2016 post from her defunct blog, according to People. 
Recently, however, the business woman and Kardashian-Jenner matriarch opened up about one particular tattoo she has kept hidden for years. She was interviewed by Ellen DeGeneres this week to discuss the final season of Keeping Up With The Kardashians, among other things, and during the "Never Have I Ever" segment of The Ellen Show, Jenner confessed that she and Khloe got matching cross tattoos a long time ago (via YouTube). 
"Never have my kids gotten matching tattoos," DeGeneres prompted. Jenner paused, then flipped her answer sign to "they have." Momager explained after a pause, "But with me." DeGeneres then asked her which family members had the matching ink. "Me and Khloe," Jenner admitted. "It's a cross. On my booty." Jenner then pointed behind herself. "It's way back there!"
Kris Jenner got her secret tattoo in her 40s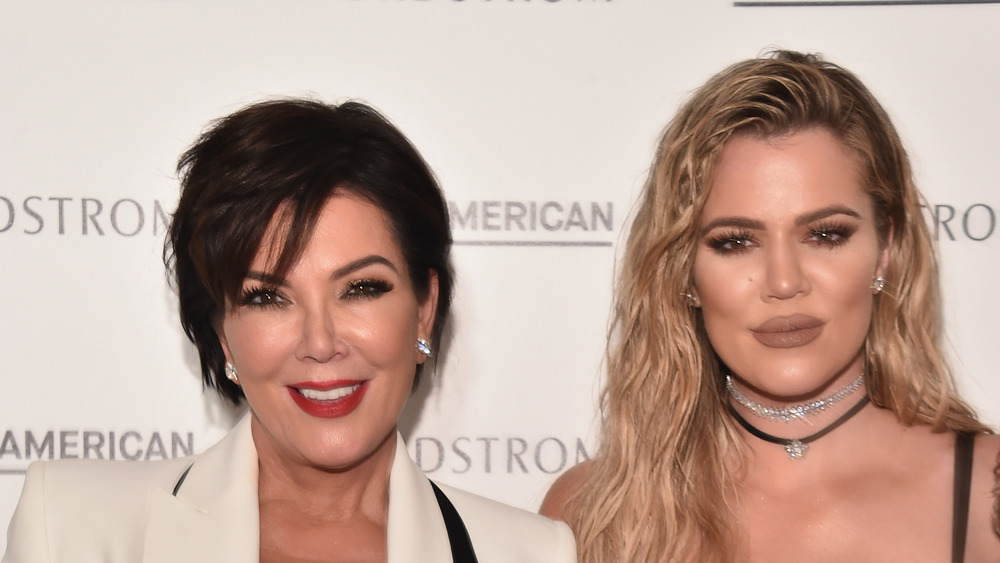 Alberto E. Rodriguez/Getty Images
As it turns out, Kris Jenner got the matching tattoo with Khloe when she was in her forties. Khloe explained the circumstances behind the decision in a 2013 episode of Jenner's discontinued talk show, according to Page Six. "Mom was having a 40-something midlife crisis, so Nicole [Richie] took her to get the same one done," Khloe said.
Later on, Jenner had Kendall and Kylie Jenner's names added on either side of the cross. The additions to the tattoo were even filmed on an episode of KUWTK, per Page Six. According to Bustle Jenner opted not to get all of her kids' names tattooed on her backside because she was mad at Kim, Kourtney, and Khloe at the time.
While it seems as though Jenner still has her "tramp stamp," Khloe had hers removed in 2015. She filmed the removal process and posted the video on Instagram. "I should have listened to Kim when she told me, "you don't put a bumper sticker on a Bentley," Khloe captioned the post.
Will Kris Jenner ever have her ink removed as well? No one knows for certain, but for now she's given no indication that she will ever get rid of it.