Here's What Miley Cyrus' High Lyrics Really Mean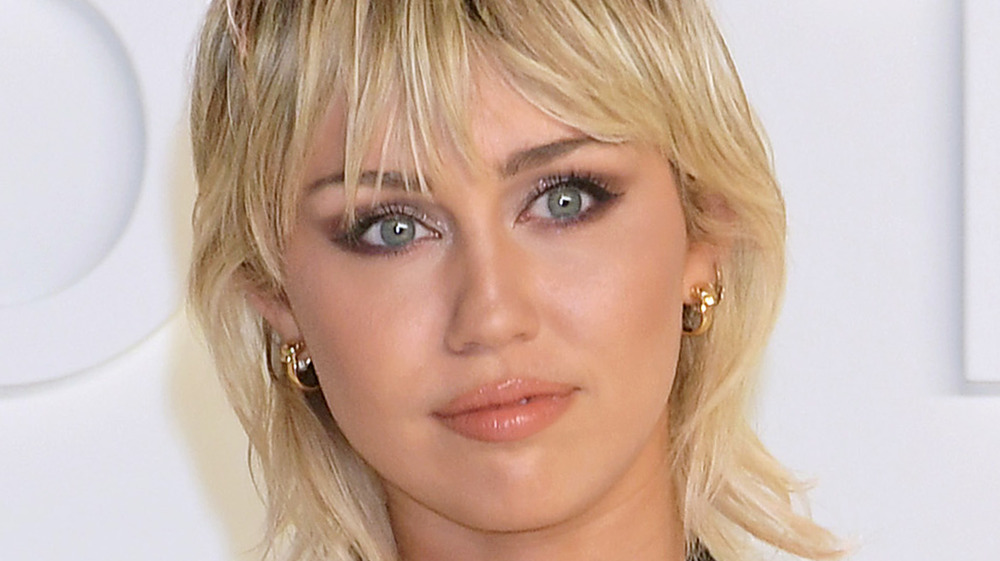 David M. Benett/Getty Images
Miley Cyrus' Plastic Hearts garnered some of the strongest reviews of her career to date, with Spin describing it as "easily her most captivating and keenly focused record yet," while All Music praised it as "Passionate and self-aware," noting, "Plastic Hearts is easily the finest incarnation of Cyrus' music yet." Although the album is loaded with bangers, with lead single "Midnight Sky" proving a particular hit, it was also marked by an impressive amount of introspection on Cyrus' part. Even "Midnight Sky" is deeper than it initially appears. 
Speaking to SiriusXM (via YouTube), the singer-songwriter noted the line "forever and ever, no more" is a particular favorite of hers because it tackles the stigma surrounding women whose forever relationship doesn't work out and how that's deemed a personal failure. "A lot of the time we can get villainized when 'forever' doesn't happen," she opined. The pain from Miley Cyrus' highly publicized divorce from Liam Hemsworth was evidently a massive influence on Plastic Hearts, and in the case of the devastating but ultimately uplifting ballad "High," it's obvious. 
Is High about Miley Cyrus' relationship with Liam Hemsworth?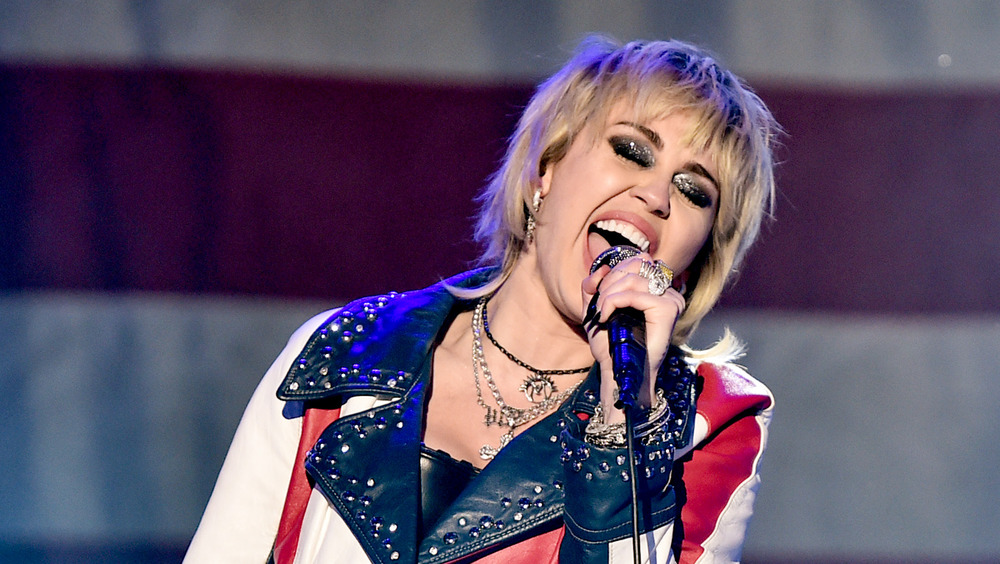 Alberto E. Rodriguez/Getty Images
As Capital FM notes, Miley Cyrus hasn't explicitly stated what the inspiration for the song was. Plastic Hearts had been in the works for a while, so it's possible "High" is about one of her other relationships. However, lyrics such as "And I think about eventually you're holding me / And dancing to the record like a movie scene" have fans wondering whether she's talking about Hemsworth, since they famously met on the set of teen weepie The Last Song. Cyrus wrote the song with super-producer Mark Ronson, explaining during her Backyard Session with Apple Music that she reached out to him during a particularly turbulent time. 
The Tennessee native recalled, "I called Mark and I said 'If I don't call you, I'm gonna call someone that I shouldn't, can you be in the studio in an hour?' and I need to put my focus, my obsessiveness on this person into art rather than into action." Ronson, meanwhile, gushed that "High" boasts "one of the most beautiful vocals/melodies I've ever recorded." As E! News notes, Miley Cyrus and Liam Hemsworth split in 2019 after less than a year of marriage, but were involved for years prior to tying the knot. The Disney alum appears to be dealing with the breakdown of the relationship throughout Plastic Hearts, expressing hope and fury in equal measure.