Why James Charles Isn't Hosting Season 2 Of Instant Influencer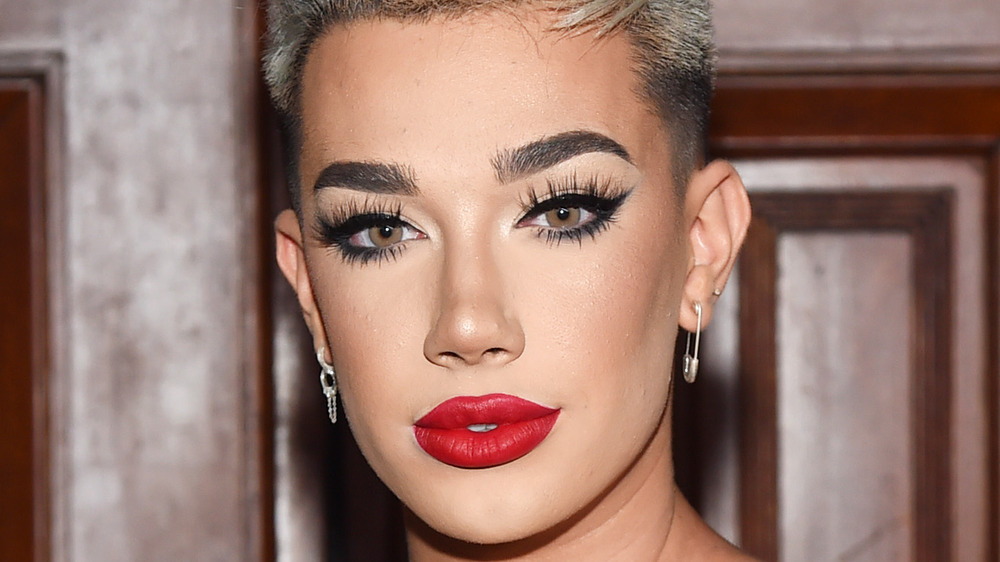 Jamie Mccarthy/Getty Images
James Charles, the makeup influencer famous for faux freckles and facial highlights that can be seen from outer space, won't be hosting Youtube's Instant Influencer, season 2, after all. In late March 2021, A Youtube rep confirmed to Variety that the viral beauty competition "will take a new creative direction" and that the platform was "look[ing] forward to building on the show's success by expanding the opportunity to showcase a diversity of creators across the YouTube platform in our upcoming season."
Charles, who rocketed to fame after a friend posted his work on social media, might once have been the natural choice for Youtube (via Teen Vogue). He brought with him a following so faithful that he calls his fans "sisters" (via ABC News). And when a Zendaya retweet contributed to his historic contract with CoverGirl, the young influencer was at the forefront of the beauty industry's push to become more electrifying and inclusive (via Allure).
Publicly, too, James Charles said all the right things. To ABC, he once expressed the desire to "be a role model for everybody no matter what age, size, where they come from, color. And so like, if that means talking about it to get the word out there and to tell people that it's OK to express yourself, I'm down." More recently, however, the tides have turned. The close connections that James Charles has with his followers may have gotten too close for Youtube's comfort. 
Is this really why James Charles isn't hosting season 2 of Instant Influencer?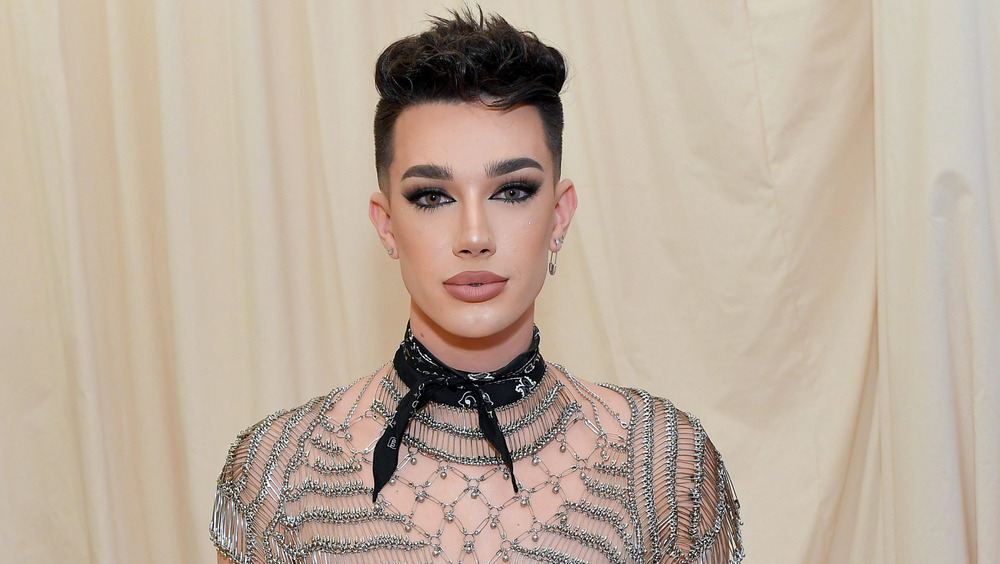 Mike Coppola/mg19/Getty Images
As Variety points out, Youtube originally confirmed that James Charles would return for Instant Influencer's second season. Charles is out, but the platform seems to be scrambling to find a replacement host. At least, it has yet to announce his successor. What changed?
YouTube hasn't publicly explained its desire to take "take a new creative direction." But the platform's surprise announcement comes just weeks after several of James Charles' social media followers accused him of sexually predatory behavior. Call the number that Charles advertises on his Twitter feed like the H3 Podcast recently did, and a recorded message will invite you to text the influencer, promising "you might even get a selfie or two" (via Twitter). Depending on who you are, some selfies may be more explicit than others. In late February 2021, a 16-year-old Snapchatter accused Charle of inappropriately attempting to sext him. They're accusations that Charles denied via Tweet, asserting that he wasn't aware of his accuser's age when he sent inappropriate messages. "I now will ask to see the ID or passport of every guy I have a conversation with," he promised. But since the scandal, Paper reported that two, additional social media users have come forward with stories of similarly questionable behavior.
At the time of this writing, James Charles hasn't publicly spoken about Instant Influencer's change of plans. Nor has he publicly responded to the latter accusations of inappropriate sexual contact via social media.

If you, or anyone you know, have been a victim of sexual abuse, help is available. Visit the Rape, Abuse & Incest National Network (RAINN) website or contact RAINN's National Helpline at 1-800-656-HOPE (4673).