Lisa Vanderpump Responds To Kelly Dodd's Dine-And-Dash Denial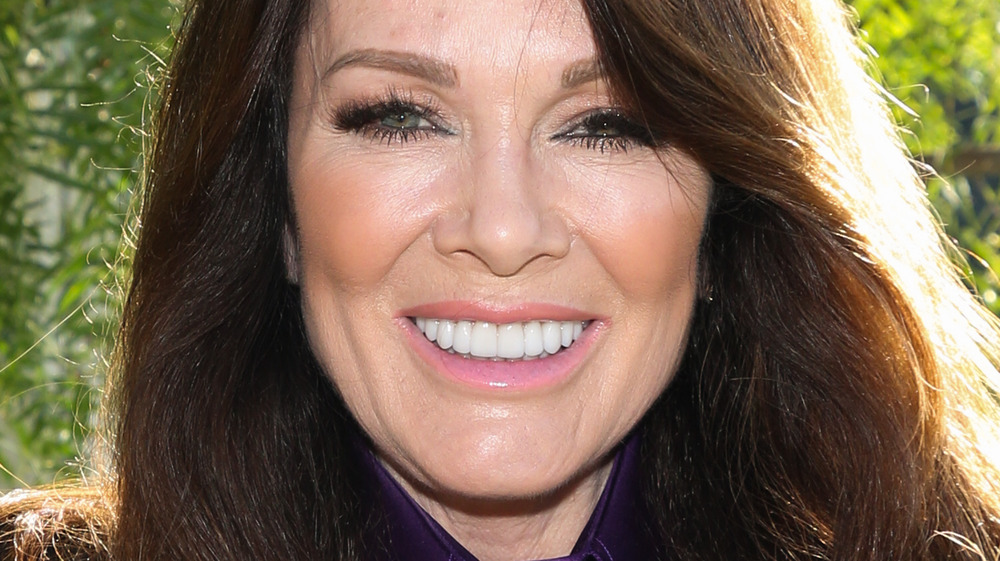 Paul Archuleta/Getty Images
Lisa Vanderpump is known for starring in Bravo reality television series like The Real Housewives of Beverly Hills and Vanderpump Rules. She also owns several restaurants with her husband, including Villa Blanca, SUR, and PUMP, to name a few (via Bravo). Kelly Dodd, meanwhile, is on The Real Housewives of Orange County. And there was some drama between the two
Vanderpump has a new show on E! called Overserved, and on it, she stated that a star of The Real Housewives franchise had been banned from her restaurant for not paying a bill. After Tori Spelling, who was appearing on the episode of Observed, asked if it was Dodd, LVP replied, "Yeah, she kinda came into PUMP and didn't pay a bill" (via Screen Rant).
In response, Dodd tweeted, "The receipts were saved in old text messages. I sent a photo of them to prove I didn't dine and dash despite the accusation from a fame hungry server looking for attention."
Lisa Vanderpump and Kelly Dodd exchanged tweets in response to recent allegations
Page Six reported that Kelly Dodd also had tweeted — then deleted — a photo of her receipt, along with "Apology demanded!" Since Lisa Vanderpump seems to try and be all about elegance, professionalism, and class, she also responded on Twitter: "Gosh of course I was told there was a problem and you didn't pay,i was away but of course whatever you say,... I apologize if there was such a fiasco and apologize on behalf of all my staff. Would love to host you."
Dodd thanked her for the apology, then continued on the social media platform: "I'm just confused why you'd say I was banned when in fact I was the subject of false and defamatory allegations and cleared this up five years ago. I'd appreciate a post on your feeds to clear this up."
According to Reality Blurb, Dodd also posted — then got rid of — a sort of cherry on top of the reality stars' argument, saying, "Oh & by the way @LisaVanderpump your food sucks & so does your service. Check your Yelp reviews. I wouldn't come back anyway."