Why Eric Trump Says The Biden Administration Is Breaking His Heart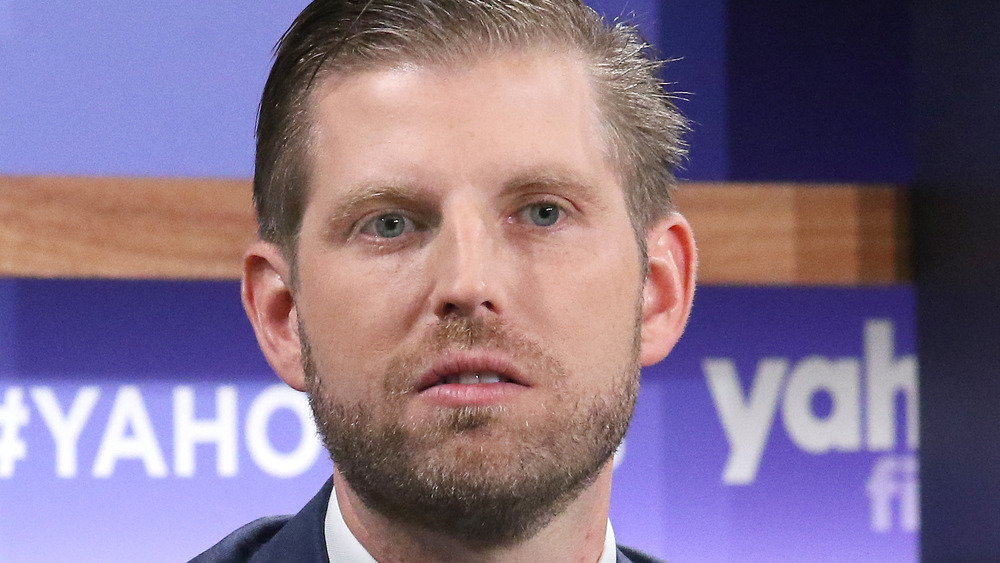 Jim Spellman/Getty Images
Eric Trump is hurting. Surprisingly, it's not because his father won't return his calls. Rather, Trump can't handle that President Biden is not only in power — rather than the rightful winner (in his eyes) — but Biden is also, supposedly, messing up the country at every opportunity. The dedicated son, who worked alongside his father as Executive Vice President of The Trump Organization as well as on both of his presidential campaigns (via The Guardian), hasn't been holding back when it comes to Biden. 
Most recently, Trump took to Twitter to blame the president for rising gas prices. "Gas prices are going through the roof — thanks #JoeBiden," he tweeted. Several users immediately pointed out that the claim was wholly inaccurate, but that didn't deter Eric Trump, who has been a vocal critic of Biden ever since he took office and believes, like many Republicans, that the election was stolen from his father. His latest tweet, however, suggests the middle Trump kid is taking it especially hard. 
Eric Trump wants Joe Biden to take his job more seriously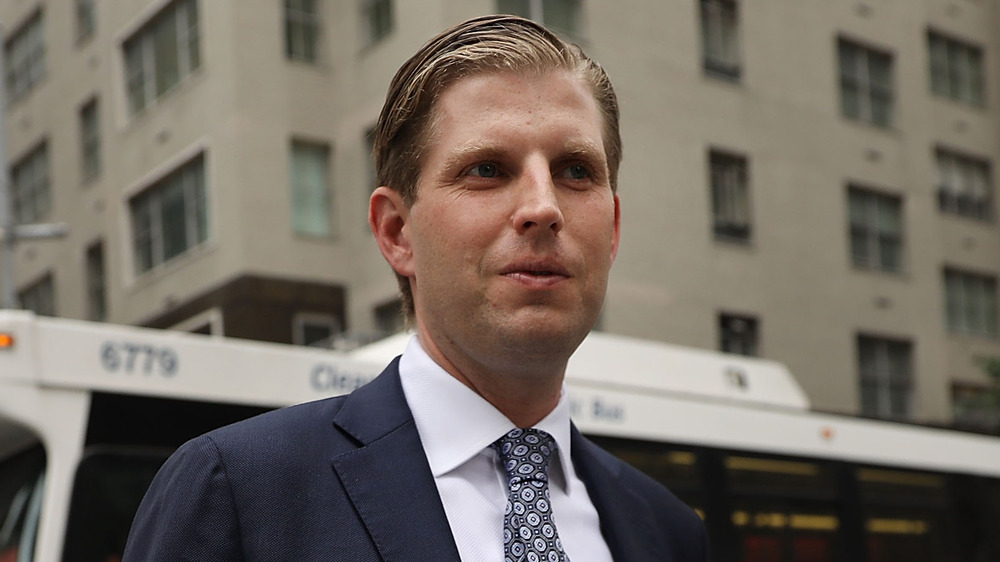 Spencer Platt/Getty Images
As CNN reports, during a chat with Fox Business' Maria Bartiromo, Eric Trump admitted he's beside himself over the country supposedly being run into the ground. When Bartiromo pointed out that President Biden often spends his weekends in Delaware, the middle Trump kid was completely distraught. "It's heartbreaking to us. I saw how much time and effort my father put into the job. I mean, Biden is saying, well, I'm not going to go down there because I don't want to inconvenience the Secret Service," he argued. Returning home to Delaware, obviously, doesn't make Biden a bad president, particularly since his predecessor infamously spent more time on the golf course than he did in the Oval Office. 
As The Washington Post reports, on average, former President Trump visited a Trump Organization property every 3.4 days of his term, while he inspected a Trump property on 240 out of his 418 weekend days, which works out to around 57 percent of his total weekends while in power. He played golf roughly every 5.6 days, too. Therefore, the former president's most dedicated son is behaving in a wildly hypocritical manner. Back in 2017, City & State New York revealed that, according to a former classmate, Eric Trump is unable to "pursue his own dreams" because of his famous family. "Who would he be if he wasn't in this family? Would he choose to be doing what he's doing?" wondered the concerned friend.