Amber Heard Has Something To Say To Johnny Depp And His Lawyer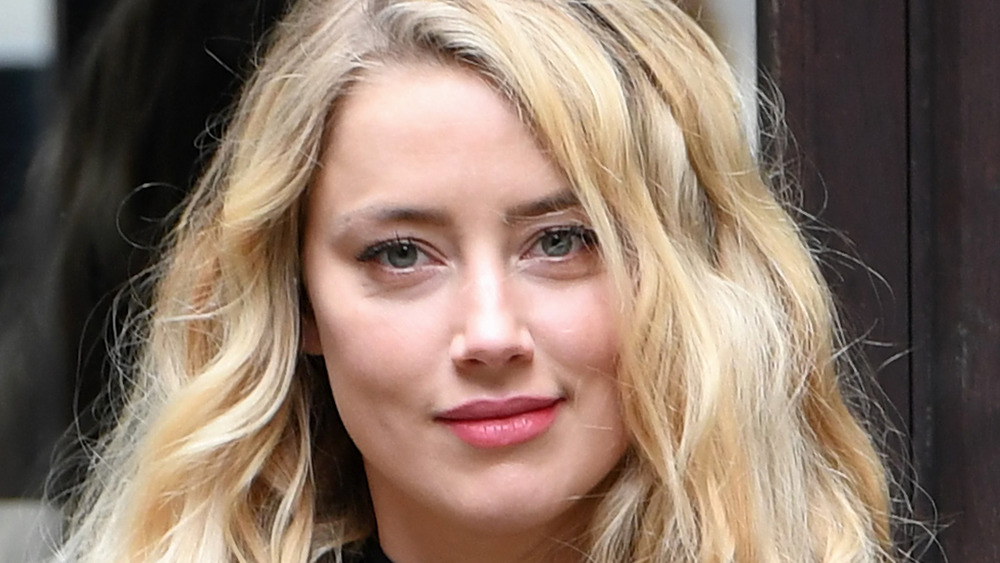 Stuart C. Wilson/Getty Images
It's no secret that the Internet hasn't been the biggest fan of Amber Heard as a result of her legal controversies with Johnny Depp over the years. It all started when Depp was labeled a "wife-beater" by tabloids and publications, resulting in his resignation from any future Fantastic Beasts films (via BBC). Despite his vehement denials of any violence, he was largely assumed to be the abuser in their marriage. But by 2019, Depp had sued Heard for $50 million for defamation due to an article she wrote in The Washington Post in which she painted herself as a victim of domestic abuse and spoke on behalf of women in abusive situations everywhere. Depp's suit claimed that Heard "is not a victim of domestic abuse, she is a perpetrator" (via Insider). And indeed, to this day, this is still the case that Depp is fighting for.
Many have begun to believe that Amber Heard is, in fact, the abuser in this relationship and that much of her public outcry is simply fabricated. Needless to say, she has collected quite a bit of hate on the internet as a result, including one Twitter user who called her "an abusive gold digger."
Amber Heard commented via social media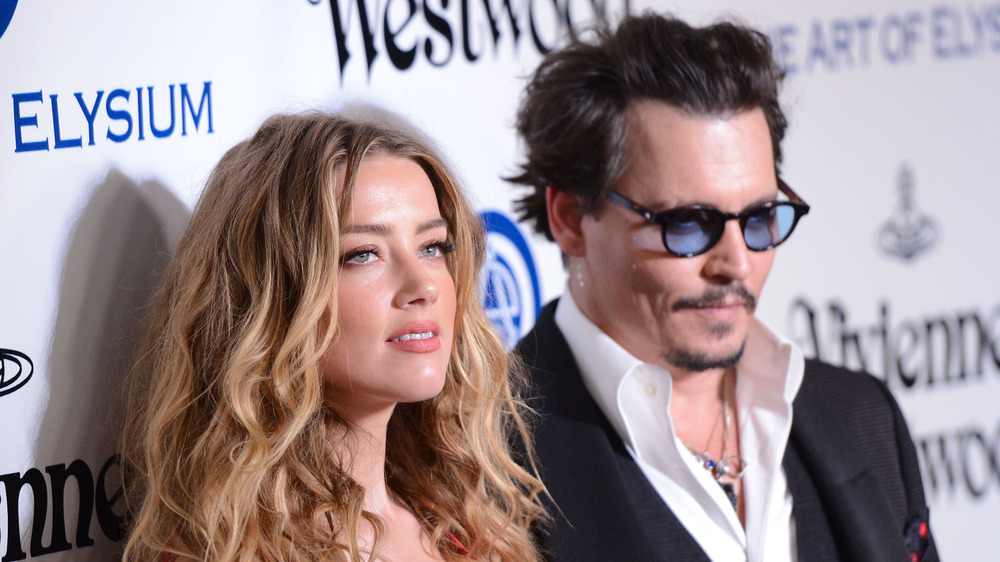 C Flanigan/Getty Images
Adam Waldman, a former member of Johnny Depp's legal team, tweeted a series of pictures in which Amber Heard is shown on the beach during a photoshoot. He wrote, "12/15/15 allegation 'I had bruised ribs. Bruises all over my body, bruises on my forearms from trying to defend the blows. I had 2 black eyes. I had a broken nose. I had a broken lip.'"
The caption continued, "Justice Nichols – I believe her. UK Appeals Court – we believe him. But oops ... PHOTO SHOOT!" Waldman, along with many other Twitter users, believes that these photos strongly prove that the injuries she allegedly sustained at the hands of Depp didn't happen, as this photoshoot would not have been possible otherwise. One Twitter user wrote, "How is she jumping around with 'bruises/broken ribs? I couldn't move for days with mine. Hate the lies coming from her."
Heard clapped back at Waldman in a tweet that read, "Yes Mr Waldman, I may be wearing makeup on this occasion but on every occasion you will still be short." Good one!
Amber Heard also seemingly had words for Johnny Depp. In an Instagram post featuring photos of her in the same dress — one from 2016 after she filed a temporary restraining order and the other from the libel trial in 2020 — she captioned it, "One dress, four years apart. Sometimes it's important to wear the same thing twice."