Sharon Stone Makes A Shocking Revelation About Her Plastic Surgery Experience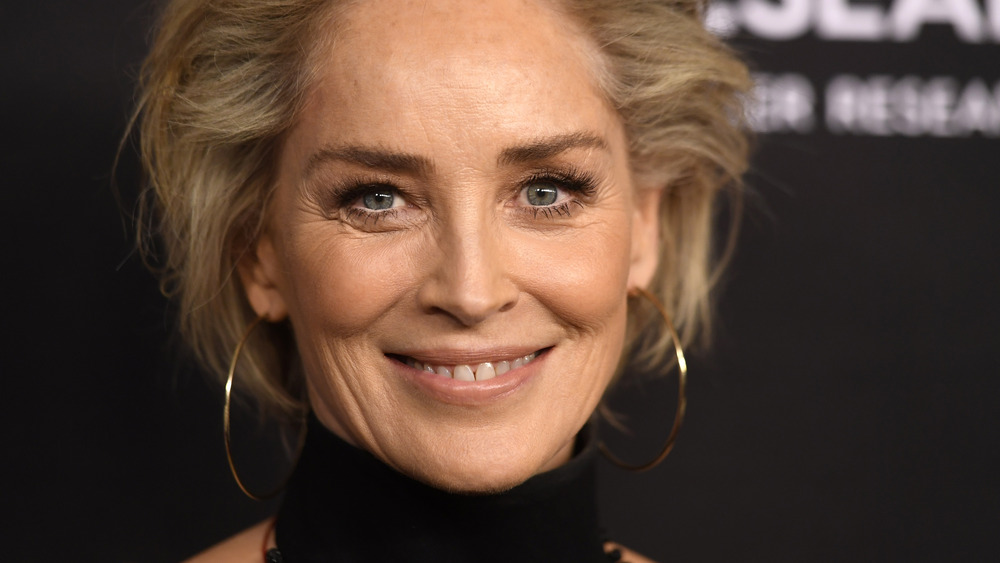 Frazer Harrison/Getty Images
We may receive a commission on purchases made from links.
Shocking, not shocking. In her sixties, Sharon Stone told Town & Country that she was surprised that "People still want to see my boobs. I'm 62! It's like, 'Really? Grow up!' But also ... 'Here's some boobs!'" The Hollywood legend is, by now, a master at navigating an industry that thrives off of turning women into impossible contradictions: as innocent and chaste as puritan paper dolls and simultaneously as passion-arousing as Jessica Rabbit is for adolescent boys. Case in point? Sharon Stone writes in her memoir, The Beauty of Living Twice (as published in Vanity Fair) that before she clinched the part in Basic Instinct, her manager warned her "no one would hire me because everyone said I wasn't sexy. I wasn't, as they liked to say in Hollywood at the time, 'f***able.'" After Basic Instinct, the opposite was true. Martin Scorsese told Harper's Bazaar that Stone's good looks were distracting. "It's the old story: She's too beautiful to be a great actress."
But back to Sharon Stone's breasts, if we may. People do want to look at them. More than that, in the actress's new memoir, she tells a story that makes it disturbingly clear that some assume her body is public property. That story starts with Stone getting operated on in 2001 to remove benign tumors, according to The Times (via People).
Inside Sharon Stone's horrific plastic surgery experience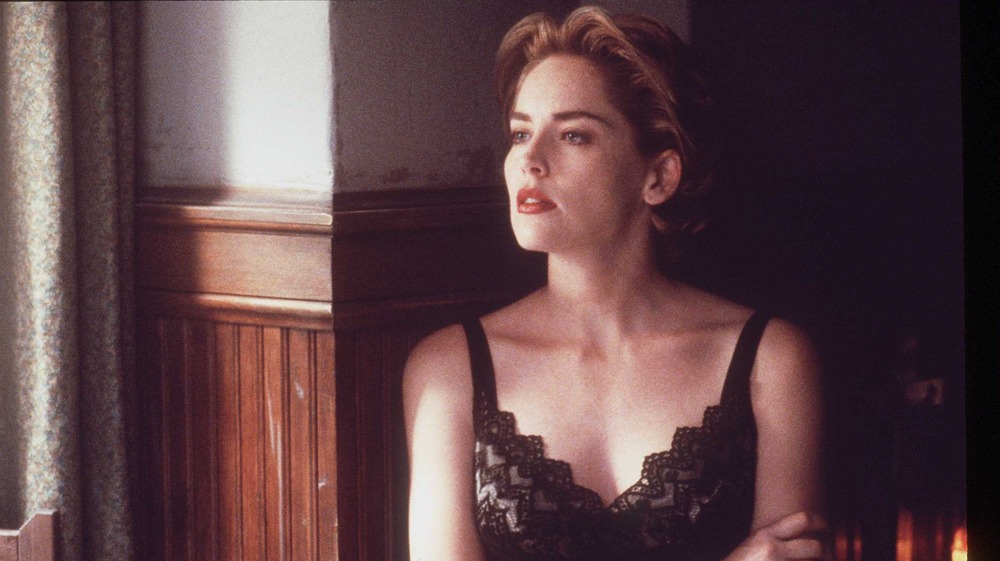 Getty Images/Getty Images
Two decades ago, Sharon Stone went under the knife to remove "gigantic, bigger than my breast alone," benign tumors. When Stone woke up from surgery, she realized that the doctor had given her breast implants. "When I was unbandaged, I discovered that I had a full cup-size bigger breasts, ones that he said 'go better with your hip size'," Stone wrote in an exert published in The Times. "He had changed my body without my knowledge or consent" (via People).
Sharon Stone is enviously comfortable with her body today. In 2015, when posing, nude for Harper's Bazaar, she redefined the meaning of desire. "I'm aware that my a** looks like a bag of flapjacks," she told the magazine, "I'm not trying to be the best-looking broad in the world. At a certain point, you start asking yourself, 'What really is sexy?' It's not just the elevation of your boobs. It's being present and having fun and liking yourself enough to like the person that's with you." Her attitude is more a testament to her strength than a signal of a change in the industry. That's why the actress wrote her memoir. "I know that all of these women and men who have been harassed, been raped, had their jobs held for ransom, and been sexually tormented deserve their day in court," she explained in her book (via The Guardian). Sharon Stone told her story to stand in solidarity with them.
If you, or anyone you know, have been a victim of sexual assault, help is available. Visit the Rape, Abuse & Incest National Network (RAINN) website or contact RAINN's National Helpline at 1-800-656-HOPE (4673).