Britney Spears' Scary Instagram Post Is Turning Heads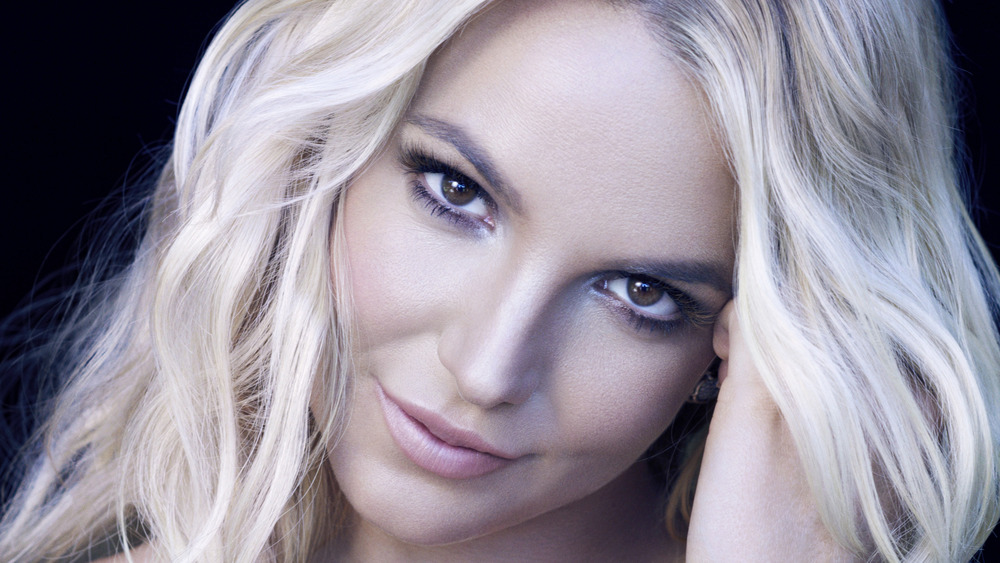 Handout/Getty Images
Britney Spears' Instagram account has become a place where her fans go to see updates about her daily life, and she doesn't disappoint. The singer often posts clips of herself dancing around her house, or talking to the camera about whatever is on her mind at the time, per ET. However, she's also become known for sharing artistic photos that she finds beauty in. As Spears continues to fight her father, Jamie Spears, about her conservatorship, fans have been diving deep into her posts (via BBC). Some even believe that there are hidden messages within the photos and videos she chooses to share (via Vanity Fair).
However, Spears' social media manager, Cassie Petrey, debunked that rumor. "Britney creates her own posts and writes her own captions for Instagram. She finds the google images, Pinterest images, quotes, memes, and everything else herself," Petrey stated. "Britney is not 'asking for help' or leaving secret messages in her social media. She is literally just living her life and trying to have fun on Instagram. She has a team to help strategize like any major celebrity generally does at this point in her career," she added. However, the Toxic singer's most recent post is turning heads due to its scary nature.
Britney Spears posts a creepy social media snap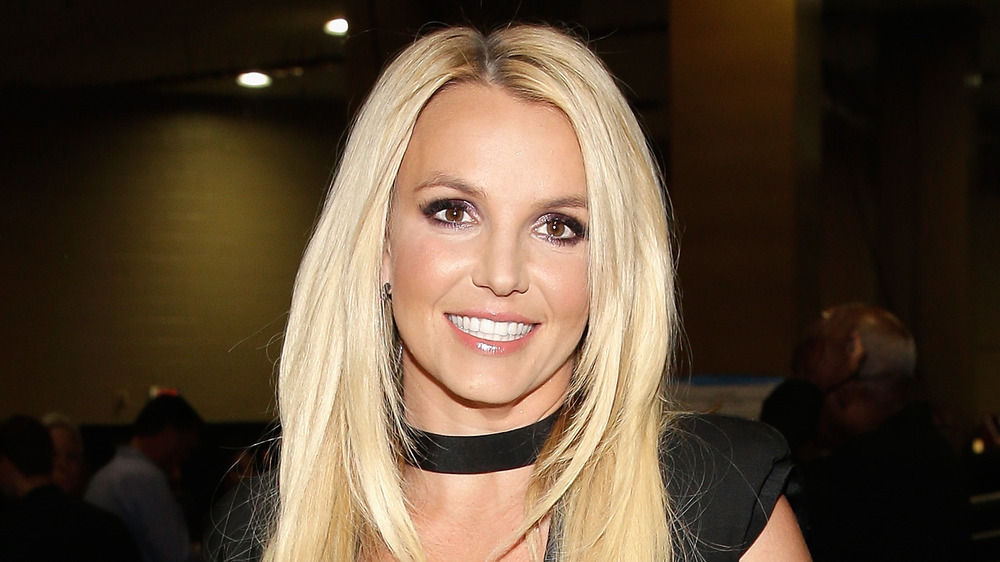 Isaac Brekken/Getty Images
TMZ reports that Britney Spears' latest photo, which comes on the heels of a string of posted "RED" images, gave some of her followers the creeps. The black and white picture looks distressed and features a woman wearing a Victorian-style dress with her back turned toward the camera. The woman holds a baby dressed in a long gown in her arms. However, the child doesn't have a normal human face. Instead, the baby's head has been replaced by a scary skull. "Devil is in the details....wouldn't want this baby to hit me one more time!!!!" Spears captioned the photo.
Just a few hours after the scary pic went live on social media, Spears posted another update for her over 29 million fans on the platform. This time, she wore a see-through black top with a green bra underneath and high-waisted black tights. She danced around and whipped her hair back and forth to an instrumental song. "I'm an extremely wicked looking vampire but really that's the whole point!!!!" she wrote in the caption of the video. While her admirers continue to look for meaning in her posts, others believe that the updates could indicate she's struggling with mental health issues, per Fox News. 
Could these posts actually be a sign? Are they a red flag for something more serious? Or, could everything from "RED" to mentions of vampires and Victorian skull babies be publicity for new music?!