This Is Queen Elizabeth's Secret To Keeping Healthy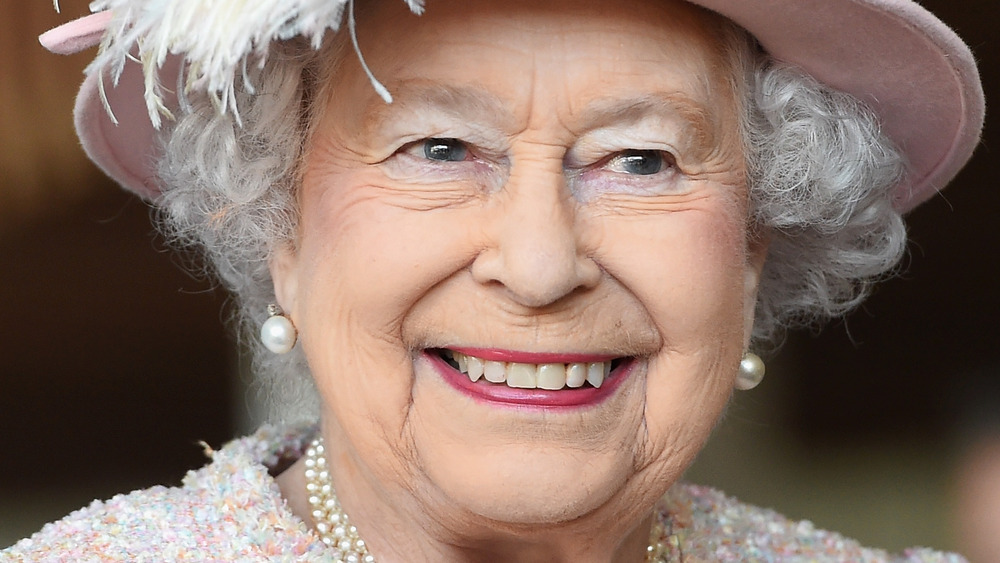 Stuart C. Wilson/Getty Images
Queen Elizabeth is the longest-reigning monarch in British history for a reason, looking forward to her impressive 95th birthday next month. Always a stickler for a restrained, healthy lifestyle, the queen is known to feel happiest in her Scottish country home of Balmoral, interacting with her prize-winning horses (via the Daily Express), or eating one of her go-to dishes. If you've ever been curious about Queen Liz's diet, you'll never guess her best-kept secret for longevity and keeping healthy.
The British monarch, who has reigned since 1952 (via The Yorkshire Post), is known for being practical at all costs, preferring simplicity and moderation over any kind of regal extravagance. She even famously retreated to her Balmoral home for her honeymoon with Prince Philip, nixing more luxurious destinations (via Tatler). Fast-forward to today, and the queen knows the exact secret to living long — and it's not necessarily expensive or fancy.
Royal chef Darren McGrady told The Telegraph that Queen Elizabeth isn't a fan of the finer things in life, vastly preferring simplicity. He said the queen is "not a foodie" and that "she eats to live, unlike Prince Philip who loves to eat and would stand and talk food all day." Even though she has caviar to macarons to the finest truffles at her disposal, her best-kept secret to wellness is restraint. So what is the dish she can't live without?
The queen's best-kept diet secret is surprising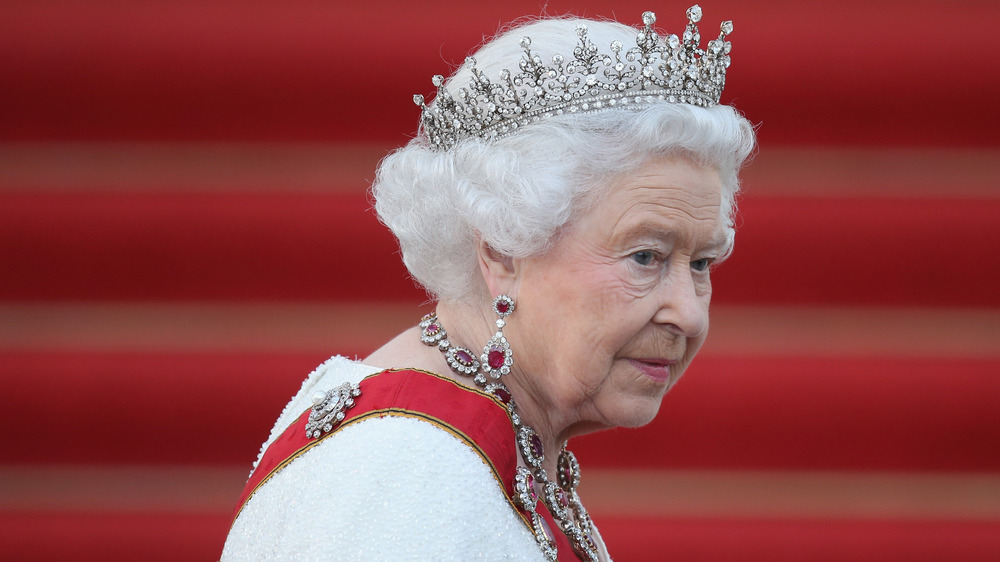 Sean Gallup/Getty Images
According to McGrady, who cooked for the queen for ten years, the monarch has a preference for a health-conscious dinner every night. Her go-to plate? Grilled or poached fish, with a salad and vegetables on the side. McGrady told CNN, "she's very disciplined like that. She could have anything she wanted, but it is that discipline that keeps her so well and so healthy." We're sure taking notes!
Of course, when the queen is dining with guests, she allows herself to veer off her usually disciplined path just a bit. The Independent reported that Elizabeth likes to serve a richer meat like venison, beef, or pheasant, turning it into a Gaelic steak with a cream, whisky and mushroom sauce. Even when she's not hosting royal dinners, the queen also loves a Sunday roast at home, which she always asks to be cooked well-done. 
Other foods the reigning queen can't live without? A plain Earl Grey tea each morning with no milk or sugar, which she takes with simple biscuits (via Taste of Home). Sometimes she'll add a surprisingly straightforward Special-K cereal to the mix, and when she wants to mix it up, may go for toast and marmalade, or scrambled eggs with smoked salmon and truffle (via Reader's Digest). The royal is also known for a healthy lunch of Dover sole with spinach and zucchini (via The Telegraph), and goes for a rich, dark chocolate as the ultimate indulgence (via CNN).