The Secret About Who Wants To Be A Millionaire You Weren't Supposed To Know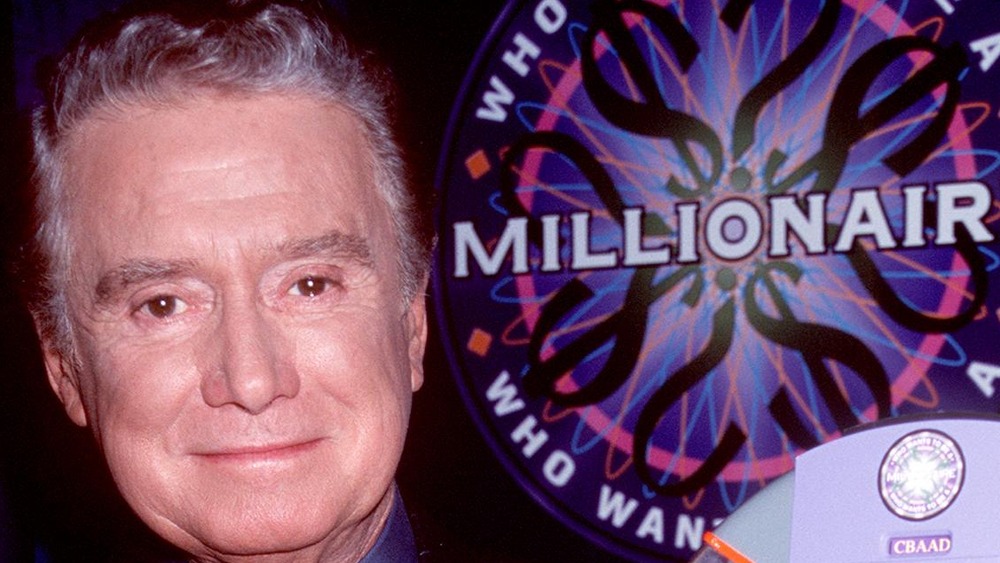 Robin Platzer/twin Images/Getty Images
Who Wants to be a Millionaire has been on the air longer than you might think. The show got its start in the UK in 1998, quickly reaching U.S. shores a short year later, airing on ABC with host Regis Philbin. Very quickly, the game show became a hit, reaching 15 million viewers after just one week of episodes. Soon, ABC worked the hit game show into their schedule three nights a week, continuing to see ratings increase for years (via Screen Rant).
After multiple hosts, and syndication, the show remained until its cancellation in 2019, but quickly returned in January of 2020, with host Jimmy Kimmel and a new spin: Celebrities. Now on season 2 of the Kimmel-hosted version, we get to see celebrities playing alongside frontline workers, with winnings going to charity.
While Who Wants to be a Millionaire has been through many changes over the last 20-plus years, there is one little secret that they've kept under wraps all this time.
Lifelines can use outside resources
One of the fan-favorite moments in any episode of Who Wants to be a Millionaire is when a contestant asks to use a lifeline. When this option is chosen, the contestant is able to call a person of their choosing to help them pick the right answer.
While the person on the other end of the line only has 30 seconds to help answer the question, there are no rules surrounding what they can do in that short time frame. According to BuzzFeed, a former lifeline contestant revealed that using Google is not off limits. "I was a lifeline on Who Wants to Be a Millionaire," says the Reddit user, Toastwaver. "We were prepped, the five of us that were the chosen lifelines, and in this prepping there was no mention about googling. In other words, it was understood that using the 30-second window to google the question would be acceptable."
While Google may have been a usable resource, most people probably did not have the ability to calm themselves fast enough to enlist the help of the internet. Either way, "Can I use a lifeline" is sure to remain a favorite line among fans.