Lawyer Explains Why Derek Chauvin's Trial Is Unlike Any We've Ever Seen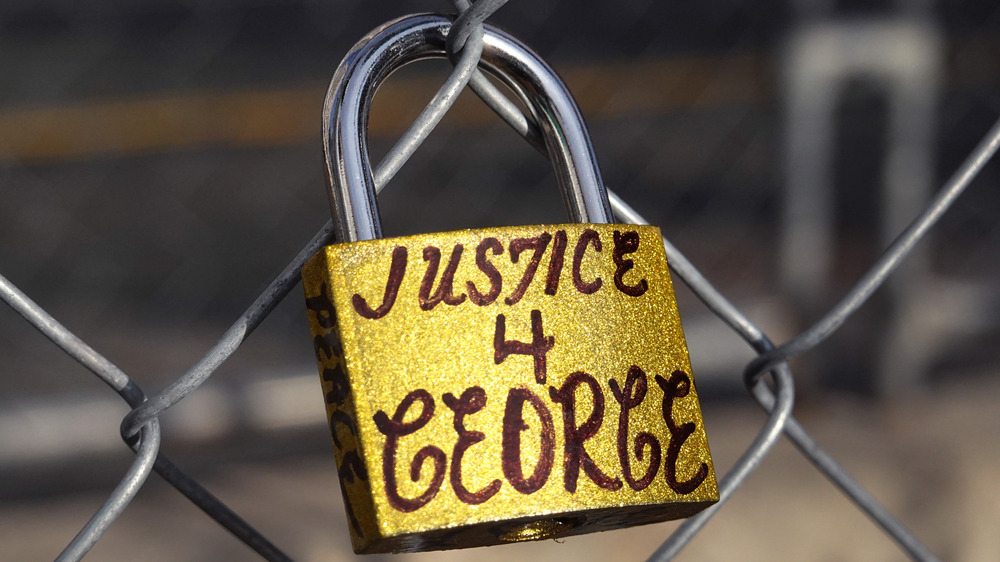 Scott Olson/Getty Images
The trial of white police officer Derek Chauvin, who killed George Floyd, is already rocking the nation. Chauvin is charged with second-degree murder, third-degree murder, and manslaughter. But it may be a month before we know if he's convicted, according to The Conversation.
When The List reached out to James White, founding attorney of White Law PLLC, to talk about Chauvin's trial, he underscored the importance of the video capturing Floyd's last minutes. You probably know White's work. He's best known for representing victims of disgraced USA Gymnastics team doctor Larry Nassar, victims of University of Michigan's Robert Anderson, and his more recent work on behalf of the wrongfully imprisoned Herbert Alford. "Without the video," he exclusively told The List, "this prosecution would not be taking place. It is the video that galvanized the world."
"Galvanized" is an understatement. As The New York Times notes, that video inspired countless t-shirts, sign-carrying protesters, songs, moments of silence, walks, and runs, timed to the exact length of time that Chauvin kneeled on Floyd's neck. That video brought a harrowing reality into focus. Before he killed Floyd, Officer Chauvin had received at least 17 complaints, as per The Washington Post, but remained on active duty. Meanwhile, research published months after Floyd's death suggested that police violence is a leading cause of death for young men, and particularly young men of color, in the United States (via PNAS).
And if the video's existence made Chauvin's trial possible, what the video shows, as attorney White explained to The List, may well make all the difference.
Why Derek Chauvin's trial is "extraordinary" according to a lawyer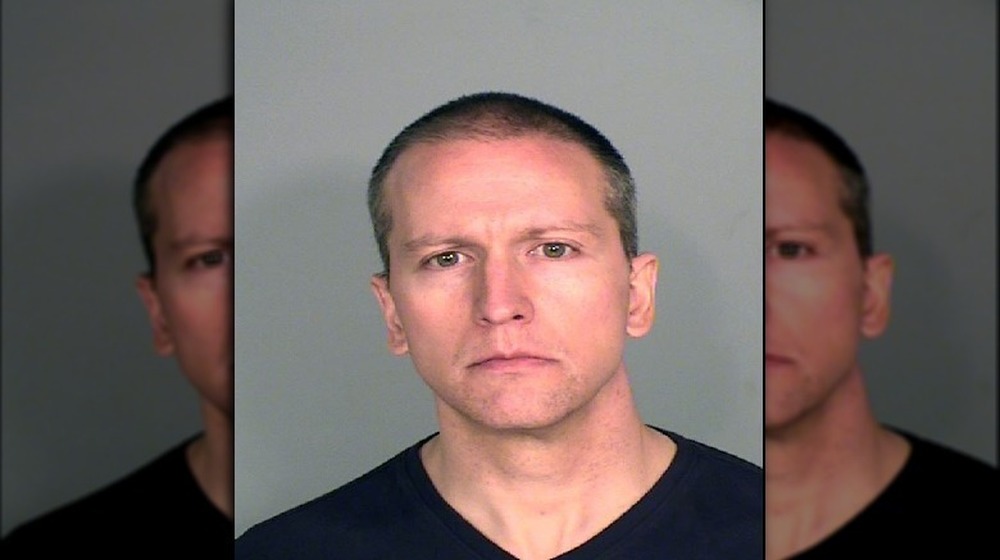 Handout/Getty Images
The first estimates from the video of George Floyd's killing calculated that Derek Chauvin kneeled on Floyd's neck for eight minutes and 46 seconds. During Chauvin's trial, those calculations changed to nine minutes and 29 seconds (via The New York Times). That's "extraordinary," said White. Usually, the defense in a police shooting case hinges on an officer having limited time to react. But "we are not dealing with a 'split-second decision,'" in this case as per White. "Not only was there time to reflect, but Floyd was handcuffed and posed no danger to the officers."
Another astounding thing that distinguishes Chauvin's trial from other otherwise similar police trials is its witnesses. "This is the first national trial to my knowledge involving a police shooting where the 'blue wall of silence; will be crossed," White told The List, "That there are going to be police witnesses testifying against Chauvin, their fellow officer, is remarkable. It is very unusual for a police officer to cooperate against their fellow officers, let alone testify."
It's still "too early" to tell what kind of legal precedent the verdict in Chauvin's trial will set, according to White. But he nonetheless thinks that Chauvin will be found guilty. White is certain, too, that it will be impossible to keep politics out of the case. "The verdict will create a million disparate opinions," White predicted.