Here's What H.E.R.'s I Can't Breathe Really Means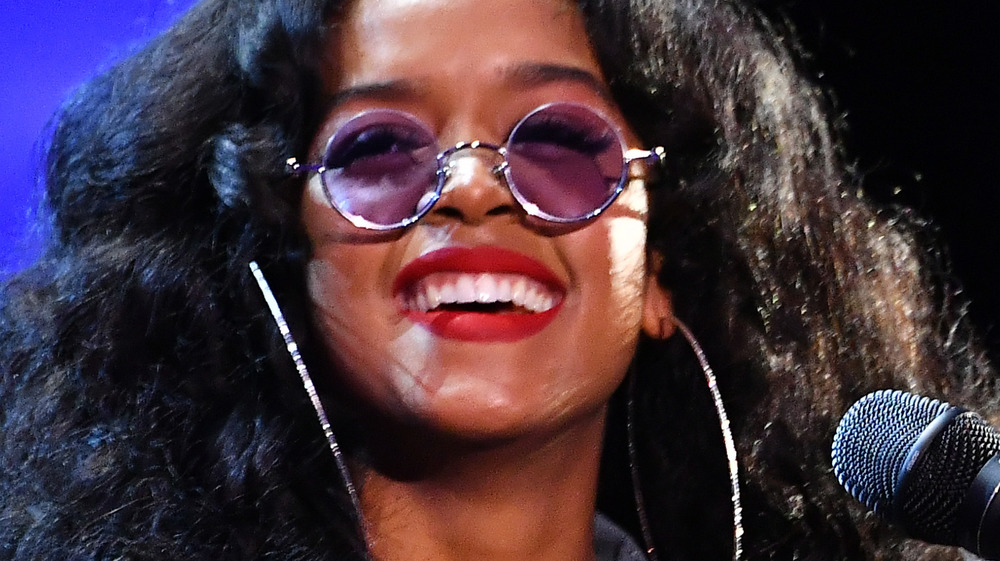 Paras Griffin/Getty Images
Just add H.E.R.'s Super Bowl LV performance to the list of amazing things the singer-songwriter has been up to lately. Last October, the Grammy winner, aka Gabriella Wilson, appeared on Saturday Night Live for the first time as musical guest with host Adele. On the show, H.E.R. performed singles "Damage" and "Hold On" (per Rolling Stone). The songs are reportedly off of her upcoming fourth album (via Out Now Magazine). However, there is no word yet on what the album will be titled or when it's expected to drop, but fans are excited for new music. 
Though, there is one song that probably will not be on the album — "I Can't Breathe." The 2020 protest song has already won the artist an MTV Video Music Award for Video for Good, according to Glitter Magazine, and is nominated for Song of the Year at the 2021 Grammys (via Vulture). The reason for the song's success is not just because it's beautiful, but it has a powerful message surrounding the death of George Floyd and the Black Lives Matter protests as well.
H.E.R. wrote I Can't Breathe in the wake of the 2020 Black Lives Matter protests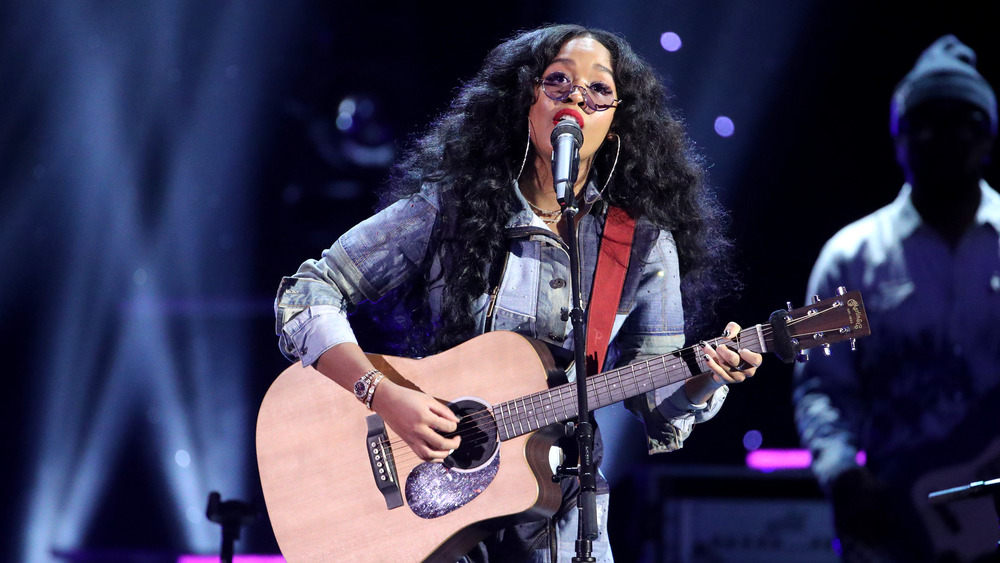 Rich Fury/Getty Images
H.E.R. debuted the song "I Can't Breathe" at an iHeartRadio Living Room Concert Series back in June (via iHeartRadio). It was right off the heels of the Black Lives Matter protests that picked up over the summer in 2020 after the killing of George Floyd. The phrase "I can't breathe" has become synonymous with the movement due to the many videos of victims like Floyd and Eric Garner, seen pleading with police officers whose actions caused them to suffocate (via The New York Times). 
The song itself actually came to H.E.R. during a FaceTime call. According to KCRW, H.E.R. said she started asking questions like, "How do we even cope?" and "Can you believe something like this could happen and it's still happening?" It was through those frustrations that she started to write the song in her mom's house, and the rest is history. With lyrics like, "If we all agree that we're equal as people / Then why can't we see what is evil?" and "Do not say you do not see color / When you see us, see us / We can't breathe," it's clear that H.E.R. is just asking for people to see the injustice. Hopefully, a powerful song like this shines a light on it for even more people to see.