Luke Bryan Just Revealed A Gruesome Injury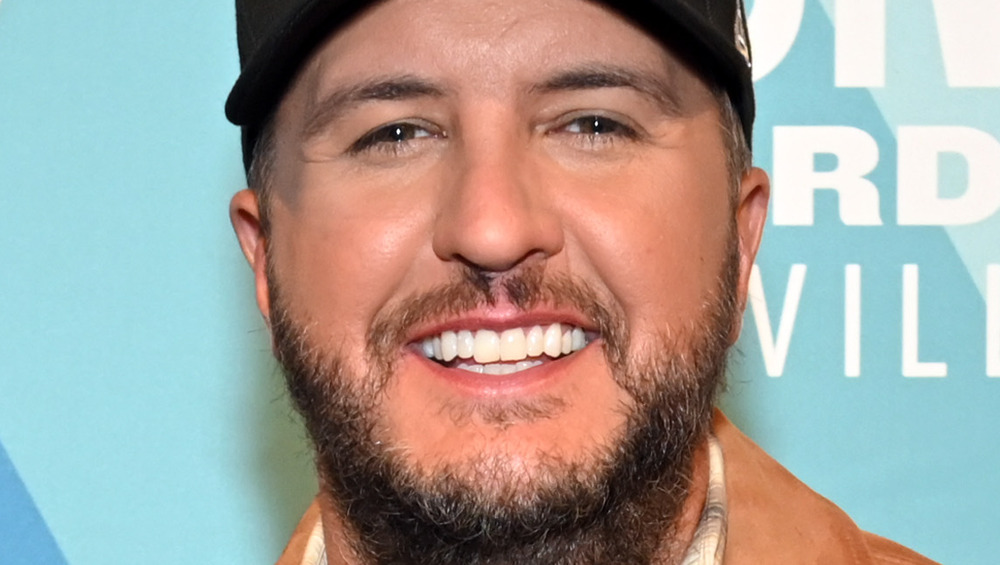 Jason Kempin/acma2020/Getty Images
Country music star Luke Bryan is known to shock his fans with his signature twang and irreverent humor — only this time, it wasn't exactly for his music or jokes. Known for hits like "Drunk On You" and "One Margarita," 44-year-old Bryan has created a devoted fan base that keeps up with his day-to-day on Instagram. While the country singer is known to post Instagram stories while just at home with his wife Caroline and sons Bo and Tate (via Southern Living), an adventurous trip on Tuesday quickly took a turn for the worst.
Bryan let fans in on a fishing trip he took with his guitar technician Russ on Tuesday afternoon. They were heading toward their spot on a boat, however, soon enough, the country singer was in tons of pain — and it wasn't for the heartbreak he so often talks about in his songs. Terrifyingly enough, Bryan accidentally got a fishing hook lodged in his hand, and the injury looked exactly as gruesome as it sounds. Not shy about showing every detail of the accident, Bryan took to Instagram stories to take his fans along for the excruciating ride (via People).
Describing the accident on several IG stories, the country crooner even showed a close-up of the injury, consisting of a two-pronged fish hook embedded in his thumb. Simply captioning the photo with "Dammit," Bryan seemed pretty calm about the accident, even finding humor in the situation as he headed to a medical center (via People).
Bryan didn't let his injury affect his signature sense of humor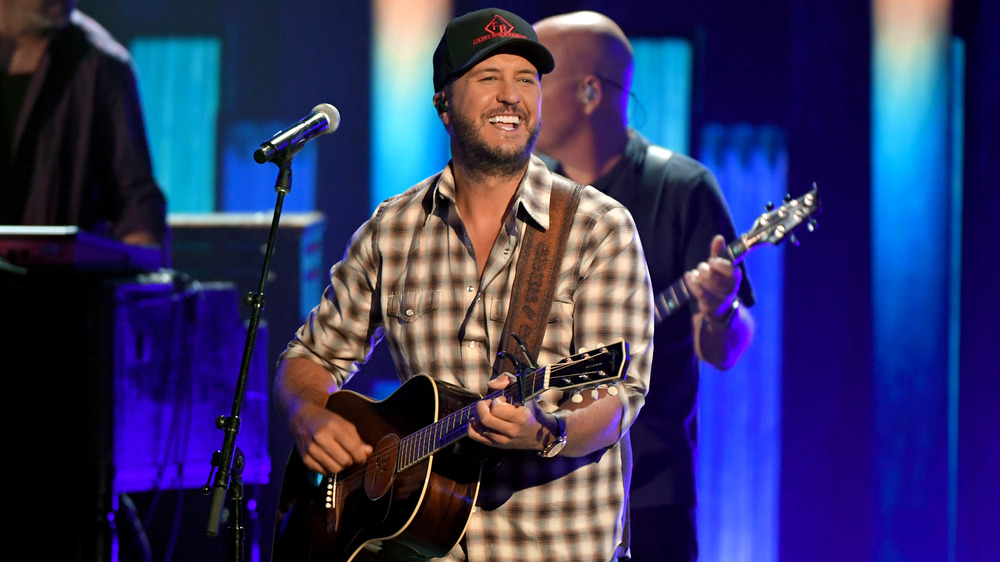 Jason Kempin/acma2020/Getty Images
Showing he takes even the most difficult moments in stride, Bryan joked along with his friend Russ as they headed to the clinic. On his Instagram stories, the country star teased, "Well, this is gonna leave a mark" (via People). Even zooming-in on his wound, Bryan wondered aloud, "Pretty sure that's in my bone." Ouch!
We're still shocked about how lighthearted Bryan seemed throughout the ordeal, even joke-apologizing to Russ that he had "ruined the fishing trip." Once at the medical center, Bryan kept documenting the situation, even showing how the fishing hook was removed. Jesting about "violating HIPAA somehow" as he showed every medical detail, the singer was soon up and running again (via People). 
In practically no time at all, Bryan was back in the water fishing his heart out, showing off his patched-up finger on Instagram (via People). Exclaiming, "Got the hook out! We're back" (via People), we really can't get over how good of a sport the singer is. Now he can go back to more fishing trips, just like the one he took last summer with kids Bo and Tate, plus his nephew Til (via Country Fancast), and hopefully surprising us with more hits soon!