Don't Post Photos Of Your COVID-19 Vaccine Card. Here's Why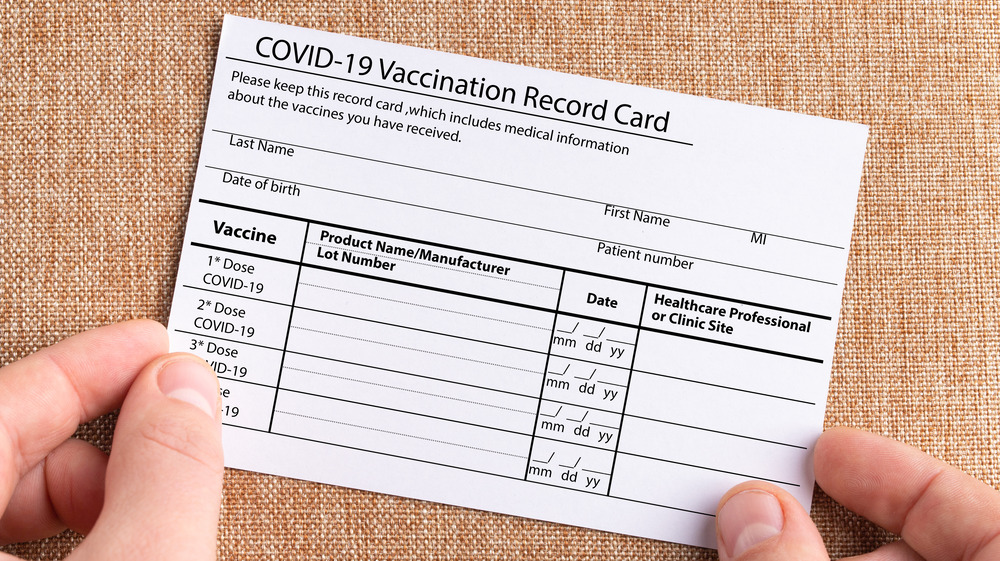 Shutterstock
We have all seen friends on Facebook post photos of their COVID-19 vaccine cards — or maybe you have done this, too. While it's great to have received the immunization, experts are warning against sharing this private information for a very important reason.
Consider that according to Healthline, your vaccine card contains your personal information, such as your name, birth date, and when and where you received your shots. It's unlikely you would share similar personal data online — and this is no different. And if you do post your vaccine card, as Today notes, you are becoming a target of those who would seek to steal your identity.
The New York Times takes it as far as reporting sharing your card on social media is essentially a "gift for scammers." As Curtis W. Dukes, from the Center for Internet Security told the outlet, "Scammers are looking for whatever personal identification information they can get from you — any type of information to build a profile."
Another reason not to share your COVID-19 vaccine card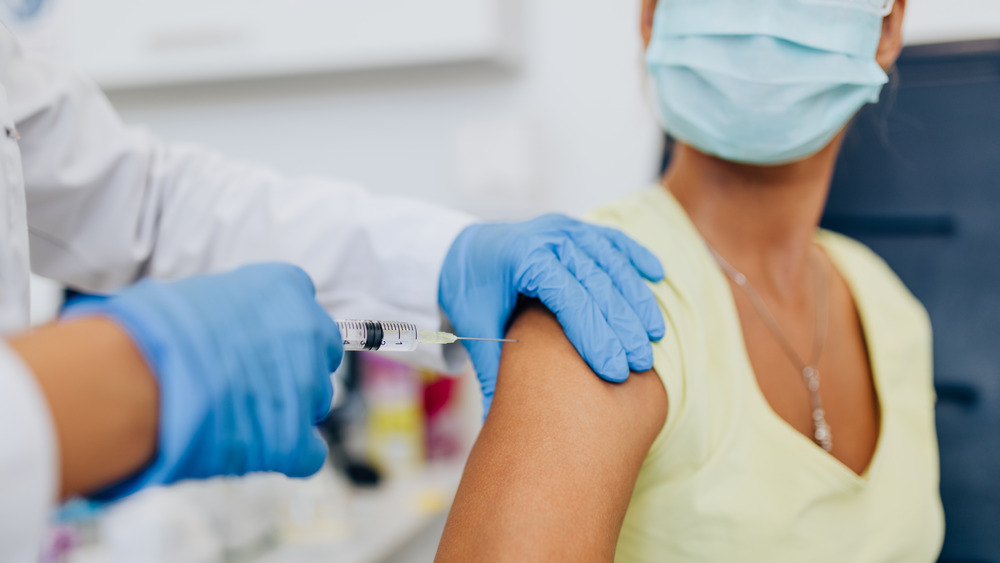 Shutterstock
The Better Business Bureau reports that scammers are creating fake COVID vaccine cards forged to look like the real ones they see online. As Vox notes, having a card means you may be able to travel more easily, and even gain access to opportunities others cannot. Consider that Rutgers University is requiring its students to be vaccinated to attend fall semester on campus (via WebMD).
Cruise lines are requiring that adults be fully vaccinated to set sail — which means they are two weeks out from their second shot. Krispy Kreme was even giving out free donuts to people with vaccine cards (via Forbes). 
And, according to Healthline, posting your vaccine card can even interfere with your ability to get a second shot — if perhaps, a scammer targeted your identity.
The BBB advises that if you want to share your vaccination status online, post a photo of yourself with your vaccine sticker, or create a themed frame around your profile pic.