Chrissy Teigen Reveals Her Future Family Plans Following Loss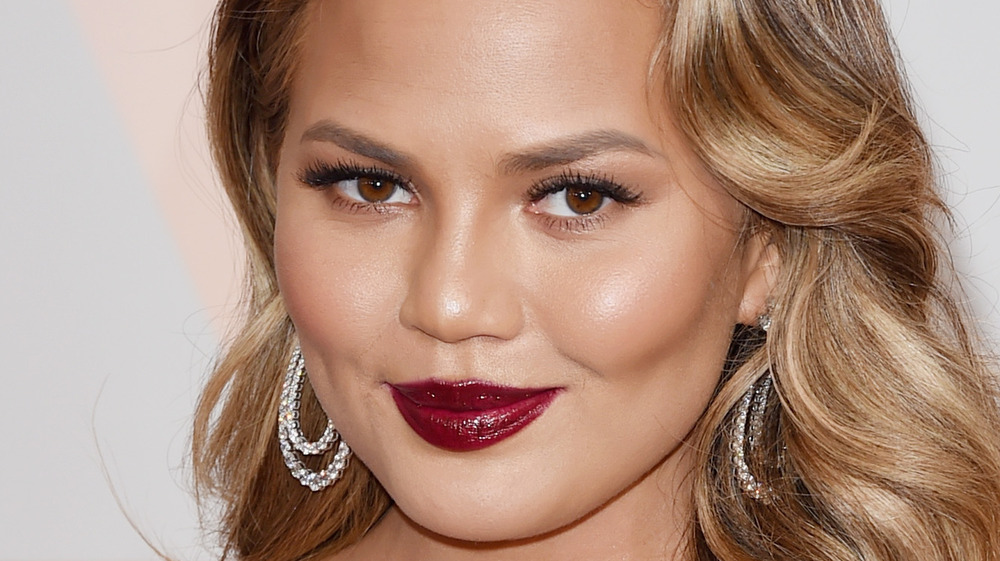 Jason Merritt/term/Getty Images
Chrissy Teigen and her husband John Legend are parents to two children, Luna and Miles. In the summer of 2020, the lovebirds announced that they were expecting a third baby. Their baby announcement was extremely special — and quite a surprise. At the end of the music video for Legend's song "Wild," the couple stood on a beach while cradling Teigen's tummy, according to Us Weekly. The internet went crazy trying to figure out if that was supposed to be an official pregnancy announcement, and Teigen seemed to confirm the news by posting a simple smiling-heart emoji on Twitter. 
A couple of months later, Teigen started bleeding, and was admitted to Cedars-Sinai Medical Center, according to CNN. Shortly thereafter, Teirgen and Legend learned that they had lost their baby. Teigen shared an emotional post on Instagram, detailing the experience through photographs. She penned a tribute to the baby, whom she and Legend named Jack. "I'm so sorry that the first few moments of your life were met with so many complications, that we couldn't give you the home you needed to survive. We will always love you," Teigen wrote. Just before Christmas, Teigen shared a selfie in which she pointed out her small bump. In the caption of the Instagram post, she shared that she would never be pregnant again. 
Chrissy Teigen and John Legend are thinking about growing their family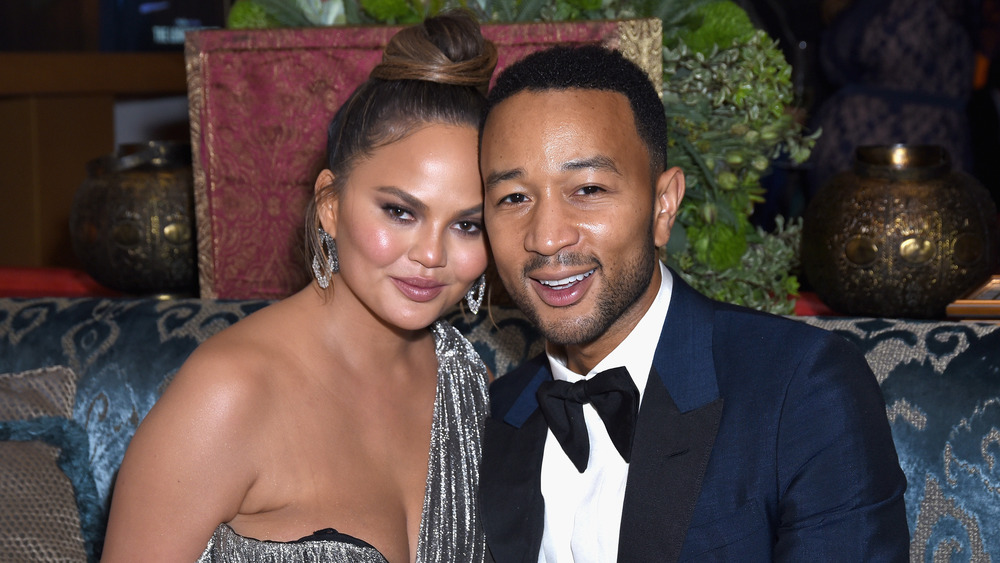 Presley Ann/Getty Images
In her Instagram post, Chrissy Teigen admitted that she "[loves] being pregnant," but that she is sad that she "never will be again." And while a pregnancy may not be possible, Teigen and Legend may still add to their brood. In an interview with People for the magazine's April 2021 "Beautiful Issue," Teigen got candid about wanting to grow her family. "I can't imagine a life without [my children] — I just cannot ... And I can't imagine a life without more, honestly, so we'll see," Teigen told the outlet (via Page Six). She added that she and John Legend might consider "IVF or adoption" in the future.
Teigen also opened up about how becoming parents made her se her husband differently — in one of the best ways possible. "I thought I knew everything about John, and then [we] had children. Seeing him take care of them is beautiful. Seeing my partner be a father is really wonderful," she told People.