What The Cameras Don't Show Us On Design Star: Next Gen - Exclusive
If you're all caught up with watching Design Star: Next Gen, you may feel like you didn't miss a moment of the intense competition. The series had us all feeling the pressure — even if we were enjoying it peacefully in our pajamas.
Eight incredibly talented designers spent hours perfecting their spaces for the judges. Yet, for all of us at home, we only get to see a single 60 minutes of it each week. Obviously, there's a lot that never made it on air. "The audience missed a lot of actually all the blood, sweat, and tears that went into it," designer Chris Goddard exclusively told The List. However, that's not the only thing we didn't see on the show — so we went straight to the source to see what exactly we're missing.
We got the chance to chat with all three finalists — Chris Goddard, Carmeon Hamilton, and Eli Hariton — for the inside scoop on what the cameras aren't showing all of us watching from home.
The competitors turned into confidants on Design Star: Next Gen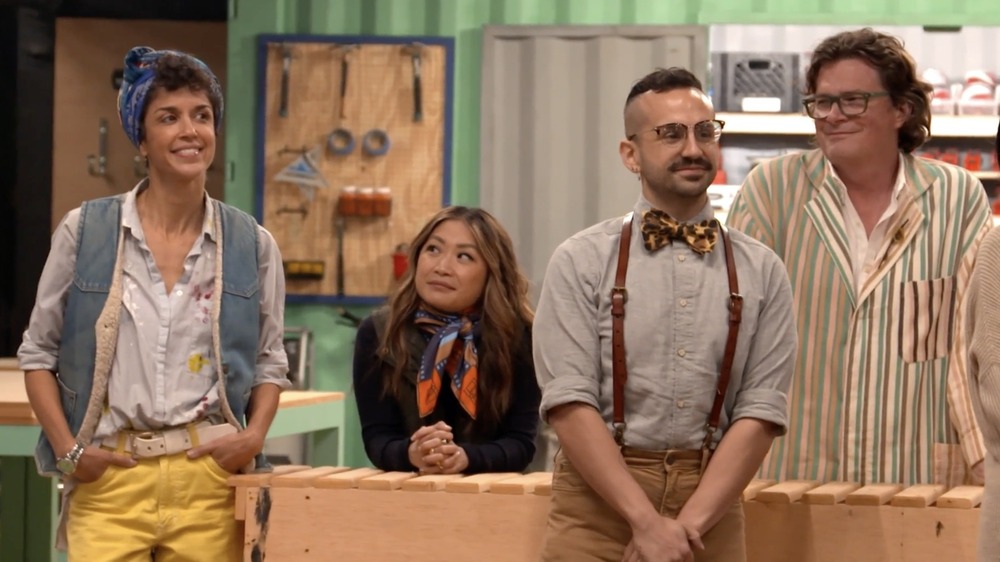 discovery+
For a show that's all about competing for the ultimate prize, all of the contestants got pretty close behind the scenes. Even after eliminations, everybody would go out for dinner and talk all about what happened that day. "That's what got us through," Eli Hariton told us.
Though fans still got to see some of the funny moments between designers, there were a lot of other inside jokes that never made it on screen. "Every experience was one filled with laughter and one liners and jokes," season winner Carmeon Hamilton said. Many of these happened in their group chat — where, even now, they still message each other every week.
Though all of the designers are based in completely different areas of the country, the competitive television series brought them closer than ever. "All of us were so different, but so alike and connected by our creativity," Chris Goddard said, so it was such a treat to have them all reunite again during the finale.
Sure, seven of them walked away without the winning title, but there was still something special that they all attained. "I think more than, like, Design Star, we became design family," Goddard added.
Season 1 of Design Star: Next Gen is available to stream now on discovery+.