Meghan Markle And Prince Harry Have A Relatable Plan After The Birth Of Their Daughter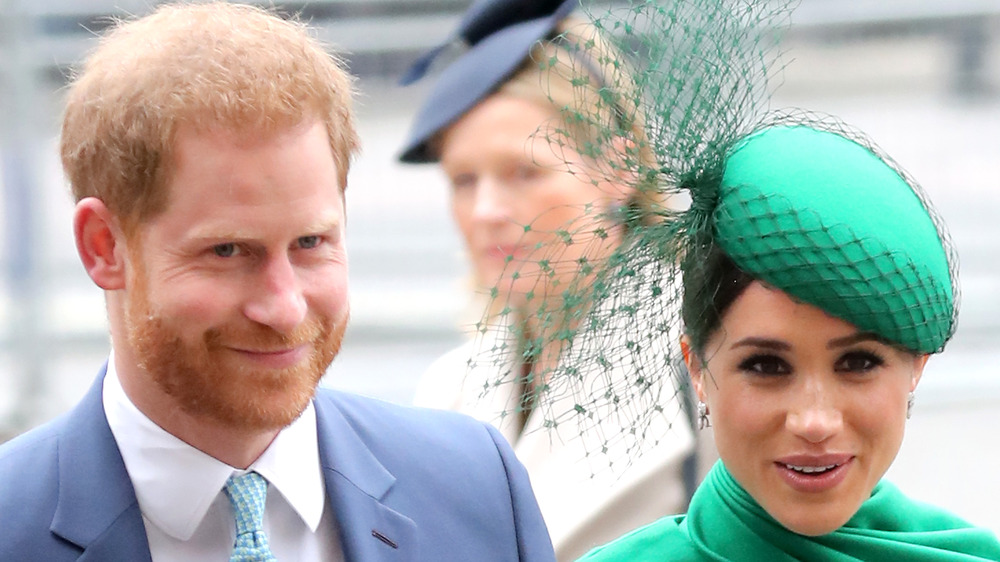 Chris Jackson/Getty Images
During their interview with Oprah Winfrey on CBS, Meghan Markle and Prince Harry announced they were expecting a baby girl in summer 2021. The baby will be the newest addition to their life in California, and, according to Page Six, they want to do things a little differently — and relatably — the second time around. A source told Vanity Fair that they both plan to take paternity and maternity leave after the baby is born. Page Six also suggested that they plan on having a home birth. 
At the end of March, Metro reported that Harry had taken on the position of chief impact officer at a Silicon Valley start-up. However, when his second child is born he plans to have some time out. "They will both take some proper time off," a source told Vanity Fair. "It will be the summer and they want to make sure they both take their leave so they have some real quality time together once the baby arrives."
Vanity Fair's royal correspondent, Kate Nicholl went on to write that the baby's due date could impact when Harry comes back to the UK. He was reportedly due to come back to Kensington Palace in July to unveil a statue of Princess Diana. However, birth plans and pandemic travel restrictions could change that.
Meghan and Harry's plan differs from what they did with Archie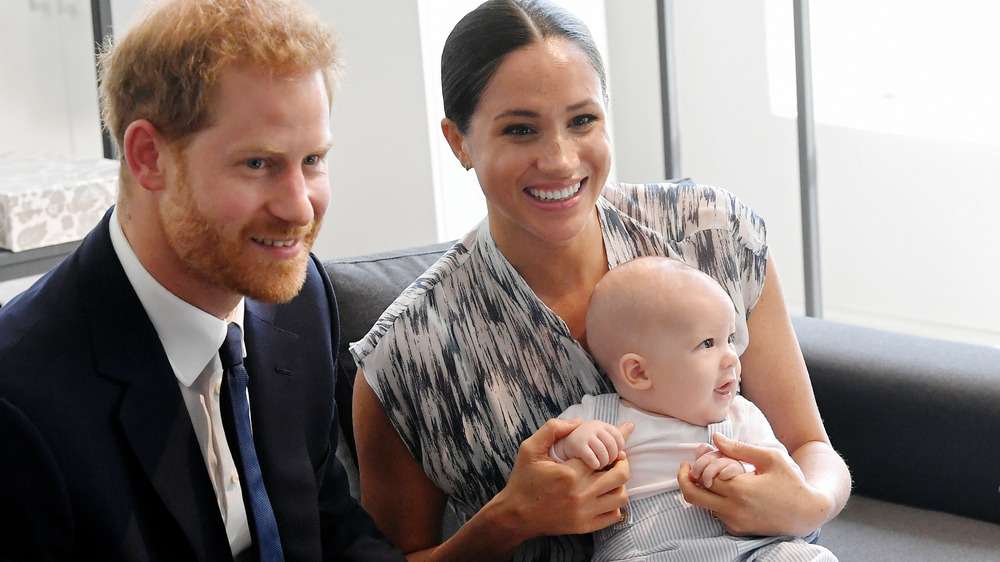 Pool/Getty Images
Notably, the Sussexes' plan for their second child differs from what they did when their son, Archie, was born. "Meghan's plan was to have a home birth with Archie, but you know what they say about the best-laid plans. In the end, her doctors advised her to go to the hospital and all she was interested in was about delivering Archie safely," a source told Page Six. "But she has a beautiful home in California, it's a beautiful setting to give birth to her baby girl." Representatives for Prince Harry and Meghan Markle didn't comment on the story.
Vanity Fair also noted that shortly after Archie was born, Harry had to travel to the Netherlands due to a royal commitment and Meghan was guest editing a copy of British Vogue.
Normal royal protocol usually means that royal babies are presented to the press and the nation shortly after their birth. However, a source told Page Six that "It's unclear, now that Meghan and Harry are private citizens if they will announce the birth, or what that will look like. This time around, they don't have to adhere to the royal protocol."
Clearly, as Harry and Meghan make their new start in California, they're writing their own rules.