The Truth About Demi Lovato And Noah Cyrus' Relationship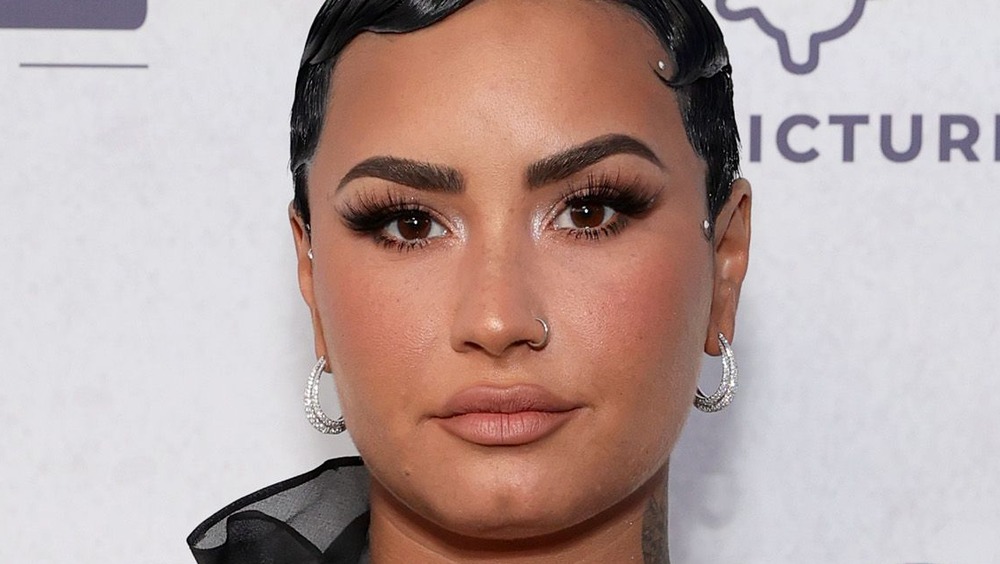 Rich Fury/Getty Images
Released as somewhat of a soundtrack to her YouTube original documentary, Demi Lovato's Dancing with the Devil ... the Art of Starting Over tells the story of the singer's recovery from a drug overdose in 2018. "Even though [the album] is technically not a soundtrack to the documentary, it kind of is," Lovato told Paper magazine. "If you were to follow the track-listing in order, it really goes to the way my life has played out over the last year."
Lovato is not alone in telling her truth, with big names like Ariana Grande, Saweetie, Sam Fischer, and Noah Cyrus helping to translate her story through music. Speaking of Cyrus, rumors seem to be circulating that the two might be in a relationship after teaming up to record the song, "Easy." 
According to Page Six, a source told the site that Lovato and Cyrus are "very close and have been hanging out," suggesting that they're in a romantic relationship. And as Cosmopolitan notes, some fans noticed that Lovato referred to Cyrus as "baby" in an Instagram story (via Twitter), with Cyrus re-sharing it with the caption, "Mine mine mine."
However, another source wrote these rumors off as "weird" and untrue (via Page Six). "They have dinner sometimes, but they're not romantic. They got together for this song that sorta came together a bit last minute, and they hang out."
Demi Lovato is much stronger after coming out as pansexual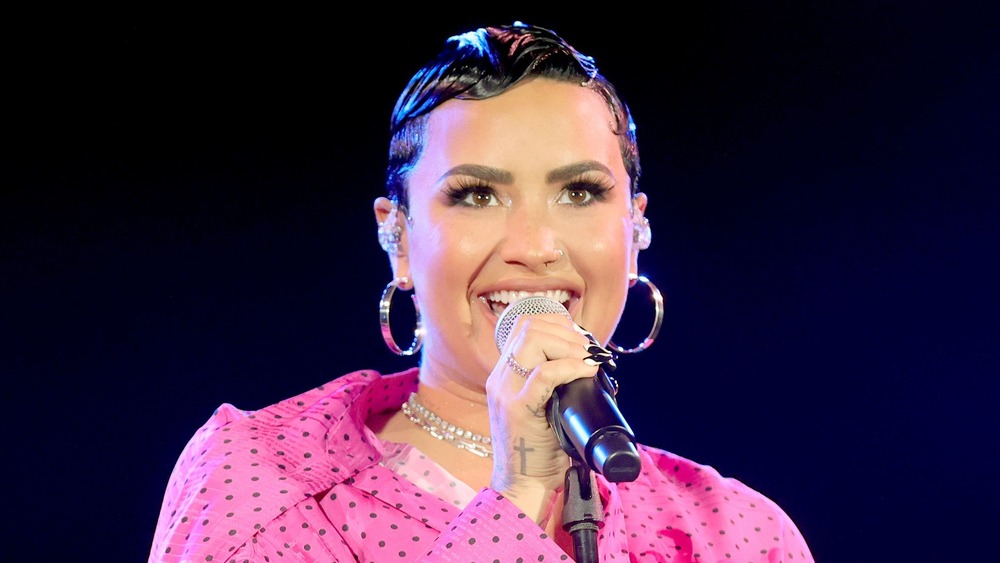 Rich Fury/Getty Images
"Easy" was written by Matthew Koma, who says Lovato "decided to make it a collaboration" with Cyrus after hearing it. "It's a folksy song about leaving someone behind ... It's such a personal album for her that lays out her journey," Koma told Page Six.
Noah Cyrus is no stranger to a folksy ballad or two. Her 2019 song "July" seems to have a similar vibe in storytelling to "Easy," where Cyrus sings about leaving a lover behind so they can find someone better than her (via YouTube).
Regardless of what's exactly happening between the two, it's clear that Demi Lovato is much happier — and stronger — in her sense of self, especially her sexuality. The singer recently came out as pansexual during an interview with Joe Rogan on his podcast (via Billboard), saying how "fluid" she feels now. "Part of the reason why I am so fluid is because I was super closeted off," she told him.
Lovato continued this sentiment in an interview with Entertainment Weekly. "I'm a very fluid person when it comes to sexuality ... that's something I haven't written about since 'Cool for the Summer,'" she explained. "But this isn't about bi-curiosity anymore. It's part of who I am and I feel very secure in that."

If you, or anyone you know, is struggling with addiction issues, help is available. Visit the Substance Abuse and Mental Health Services Administration (SAMHSA) website or contact SAMHSA's National Helpline at 1-800-662-HELP (4357).