Who Is My Lottery Dream Home International's Host Laurence Llewelyn-Bowen?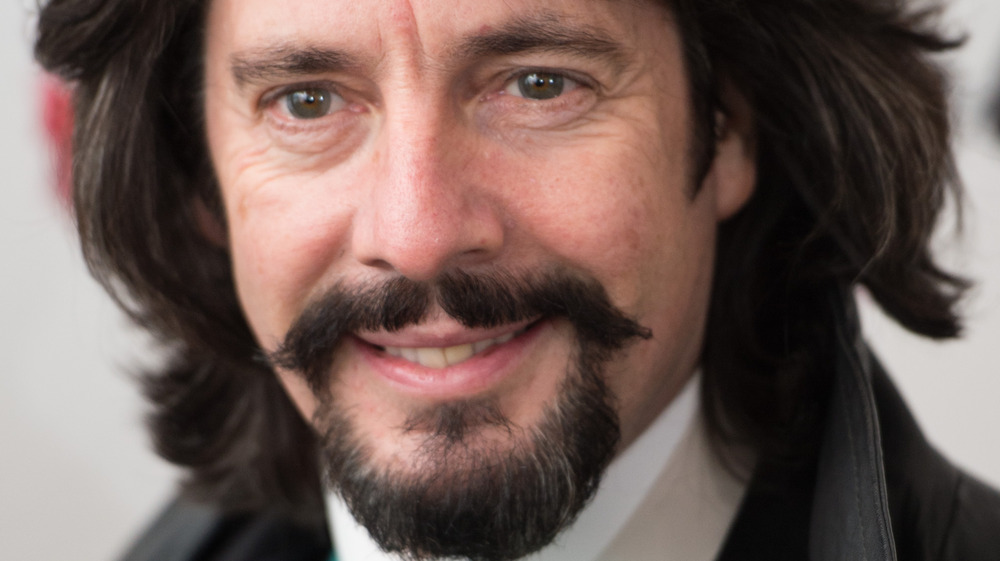 Ian Gavan/Getty Images
From castles fit for a queen to picturesque cottages, My Lottery Dream Home International lifts the lid to reveal how the rich buy their homes. The lottery winner's mission to find dream real estate takes them across Europe, but who is My Lottery Dream Home International's host Laurence Llewelyn-Bowen? Ideal Home dubbed him the "King of Interiors" and revealed that he's no stranger to grand designs. Hello! also reported that the home he shares with his family is like something out of a fairytale.
The Guardian reported that Llewelyn-Bowen was born in London and honed his eye for interiors at art school. He then went on to set up his own design consultancy. Llewelyn-Bowen first appeared on screens 25 years ago in Home Front. The TV documentary series launched his career as a TV personality and as an interior designer to the stars.
During his career in front of the camera, he has hosted Changing Rooms, Fantasy Rooms, and Taste. "I was a very exotic creature for the time. Back then, people on television were very straightforward and quite appropriate, and they didn't really express themselves," he explained to The Guardian. "They didn't get excited. The extraordinary thing is that somehow back then, expressing yourself and getting excited was perceived to be a trait of homosexuality."
Over his nearly three-decade-long career on TV, Llewelyn-Bowen has established himself as an interiors expert. He appeared on Interior Design Masters as a guest judge next to ELLE's Michelle Ogundehin.
What is Laurence Llewelyn-Bowen doing on My Lottery Dream Home International?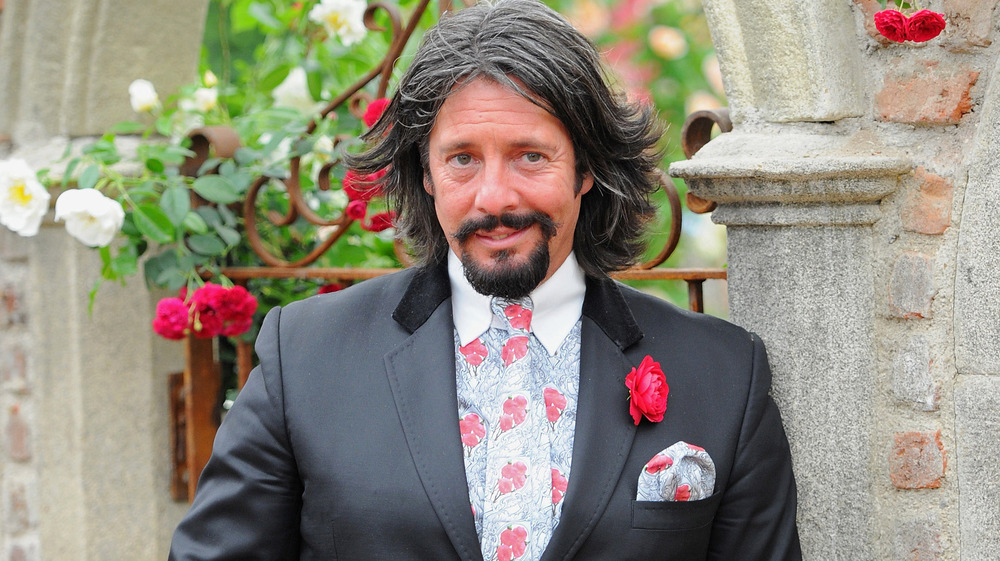 Eamonn M. Mccormack/Getty Images
On My Lottery Dream Home International, Llewelyn-Bowen will be helping lottery winners to find their perfect home across Europe. He brings his own level of sass and charm to the show and offers contestants his expert eye. Speaking about his golden rule in styling, he told Hello!, "Always try to express your personality and individuality. Your home should be a happy place that you feel comfortable in — so really make it your own."
Llewelyn-Bowen highlighted that he practices what he preaches. He shared the interiors and gardens of his family home with Hello! and they were nothing short of regal. As Hello! later wrote, "The house still has its original period features, including a fireplace with built-in shelving on either side. Laurence revealed that he had bought some extra special decorations to go on top of the mantelpiece — a pair of parrot ornaments from TK Maxx."
Llewelyn-Bowen is anything but a minimalist and as well as having a talent for spotting property, Ideal Home outlined that he'd designed materials and wallpaper. And joking with The Guardian on the run-up to his latest project, Llewelyn-Bowen said, "I've been trying to get sacked from television for years. Each makeover has become more and more outlandish in the bitter, bitter hope that someone will go: 'No more!'" It's safe to say that we'll be seeing Llewelyn-Bowen's signature style for a while.