Logan Paul's Net Worth: The Controversial YouTuber Is Worth More Than You Think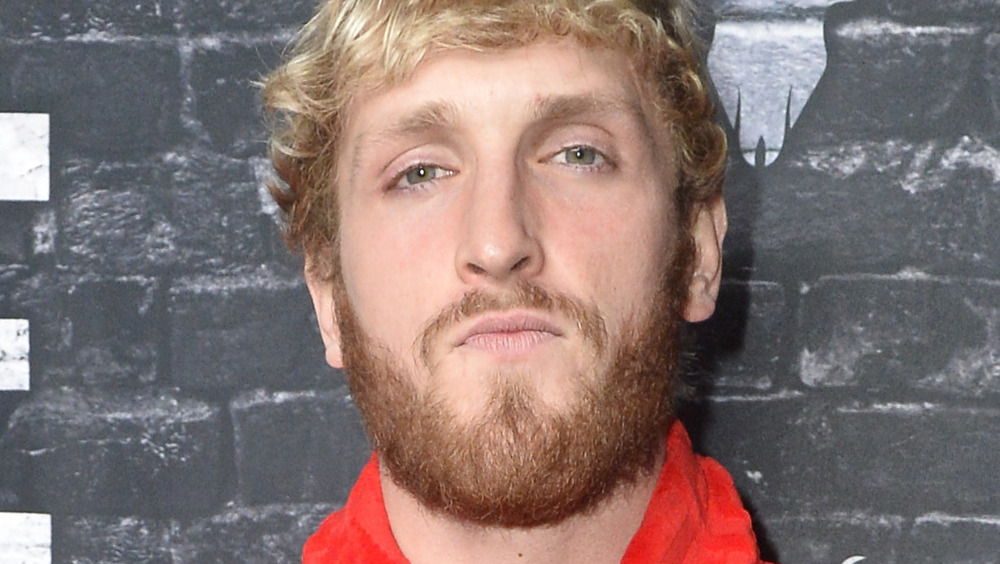 Jerod Harris/Getty Images
Love him or hate him, Logan Paul certainly knows how to make a buck. It's no secret that working as an Internet personality and influencer is one of the trendiest and most lucrative ways to make absolute bank in this day and age. And indeed, this hobby-turned-career choice is one of the leading sources of wealth among younger generations (via CNBC). Having started making videos on Zoosh, he was first discovered on the now-defunct Vine, which eventually led to a lucrative and successful YouTube career. He currently stands at nearly 23 million subscribers on his channel. 
But he certainly didn't rise to fame without a fair share of controversy. Indeed, he has been involved in a plethora of questionable incidents along the lines of insensitivity toward suicide, unearthed racist tweets, and animal abuse, among many others (via Business Insider). But hey, they say all press is good press, right?
So just how much is the controversial YouTube personality actually worth? As of 2021, according to Wealthy Gorilla, the 25-year-old is worth a whopping $19 million.
How does Logan Paul make his money?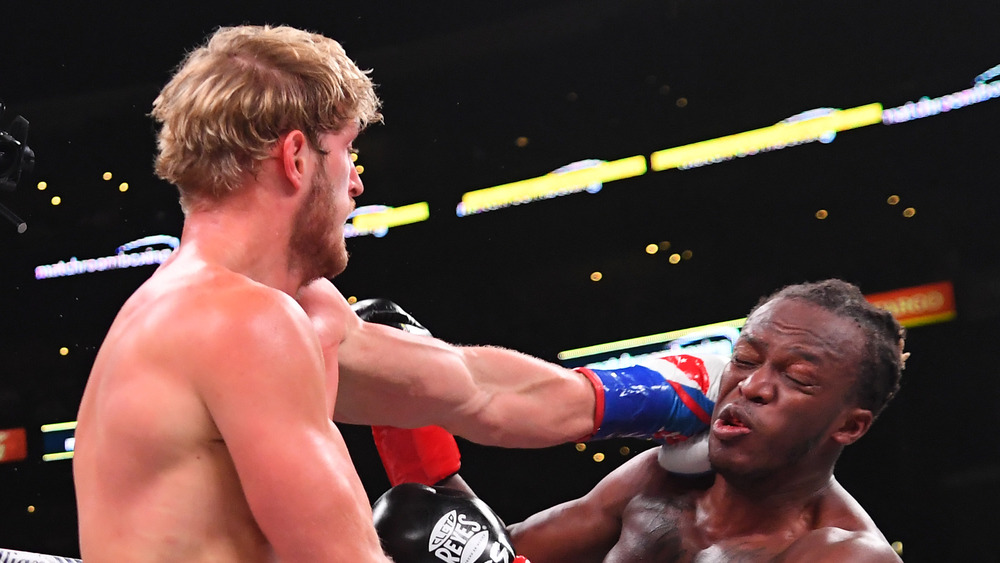 Jayne Kamin-oncea/Getty Images
Just like most popular Internet personalities, Logan Paul has several streams of revenue coming in that have skyrocketed his overall net worth. According to Forbes, a large portion of his earnings come from YouTube alone due to the ridiculous amounts of views his videos collect: about 5.7 billion views as of this year. His income comes from YouTube ads, despite his many scandals. In addition, much of his revenue comes from merchandise sales and ad sponsors, including HBO, Hanes, Bic, Dunkin' Donuts, Nike, Verizon, and PepsiCo., per Essentially Sports.
In addition to YouTube, Paul decided to pivot his interest to boxing, of all things. His venture into the sport has amassed a huge viewing, especially when he challenges household names such as KSI and Conor McGregor (via The Sun). According to Forbes, Paul's fight with KSI earned both men roughly $900,000 (via Men's Health).
On this seemingly unexpected career change, Paul said that it was "a way to step back from the world of YouTube, to stop worrying about the money, the views [and] the clout, and focus my efforts on something else so I can become a different guy" (via YouTube). But despite his apparent disinterest in the money, former boxer Spencer Oliver said his decision to join boxing makes Logan Paul a genius "at making money" and that it has allowed him to tap "into a market where [he] gets tens of millions of views" (via Sky Sports).