Lauren Graham Has A Big Problem With Neighbor Dax Shepherd's Home Renovation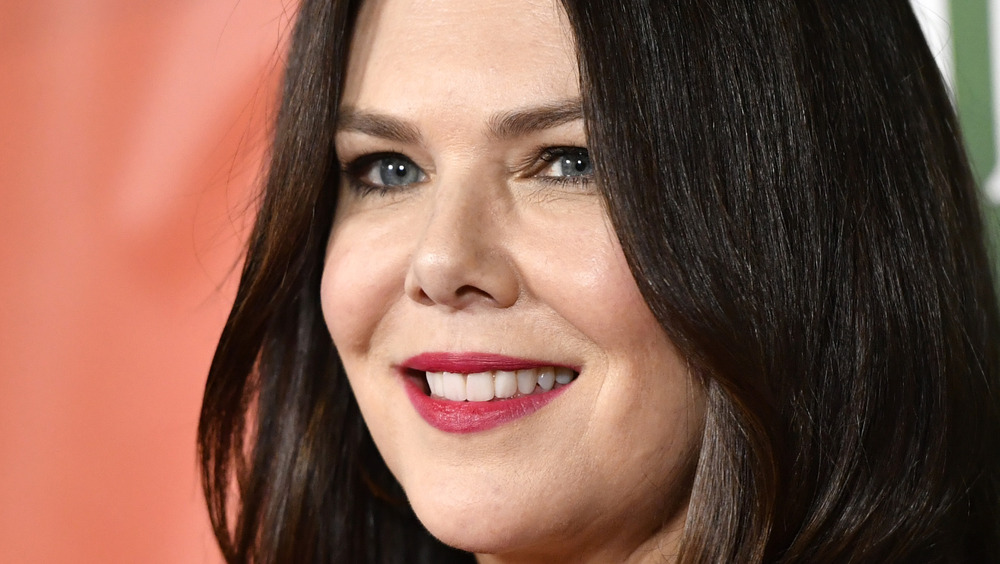 Frazer Harrison/Getty Images
Fans of the NBC show Parenthood will remember that Lauren Graham and Dax Shephard played siblings for six seasons on the family drama until the series ended in 2015, per The Hollywood Reporter. Not only do the two actors still stay in touch, but they're also neighbors. Last year, while appearing on The Ellen Degeneres Show, Graham told viewers that living near Shephard was "so fun," according to US Weekly.
"Our neighborhood is fun and doing Parenthood with him was really fun," she said, adding that Shephard and his wife, actress Kristen Bell, owned "a real tough-guy looking Jeep kind of thing — a jeep for kids that they drive around the neighborhood" (via US Weekly). The topic of her famous neighbors came up again this week during Graham's appearance on Jimmy Kimmel Live, and the actress jokingly complained about their home renovations, reports ET.
"It's a beautiful house, it's going to be incredible, but he basically took what others might consider to be the front lawn and turned it into a massive driveway for all his cars," she said.
Dax Shephard's car collection isn't the only eyesore for his neighbors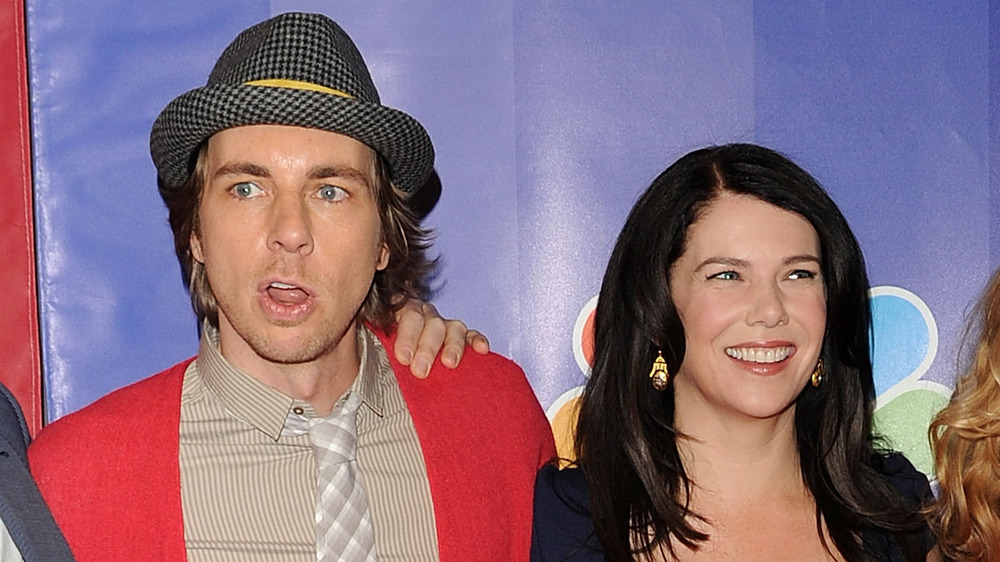 Andrew H. Walker/Getty Images
Lauren Graham appeared on Jimmy Kimmel Live to promote her new Disney+ show, The Mighty Ducks: Game Changers, but the topic quickly turned to her Parenthood co-stars, including Peter Krause, who played Graham's sibling on the show, but is her partner in real life, ET reports. She said she drives past Shephard's house every day, and it's not only his collection of cars that clutter up his driveway. He also owns a tour bus parked in his front yard. "I was like, 'Gosh, when are they going to get rid of the bus?'" she told Kimmel. "He's out of his mind! And they're never getting rid of it, Jimmy! He bought that" (via ET).
Graham was quick to explain that, cars aside, Shephard was a good neighbor. "We gave up a long time ago," she said. "He rides around topless on his motorcycle. You have to just love him" (via ET). She told Ellen Degeneres last year that Shephard often took on home projects, according to US Weekly. "Dax is often out doing his own handyman work," she said. "He's got, like, a cut-off shirt and, you know, all his tattoos. He's really that guy."