The Real Reason Lauren Graham Left Zoey's Extraordinary Playlist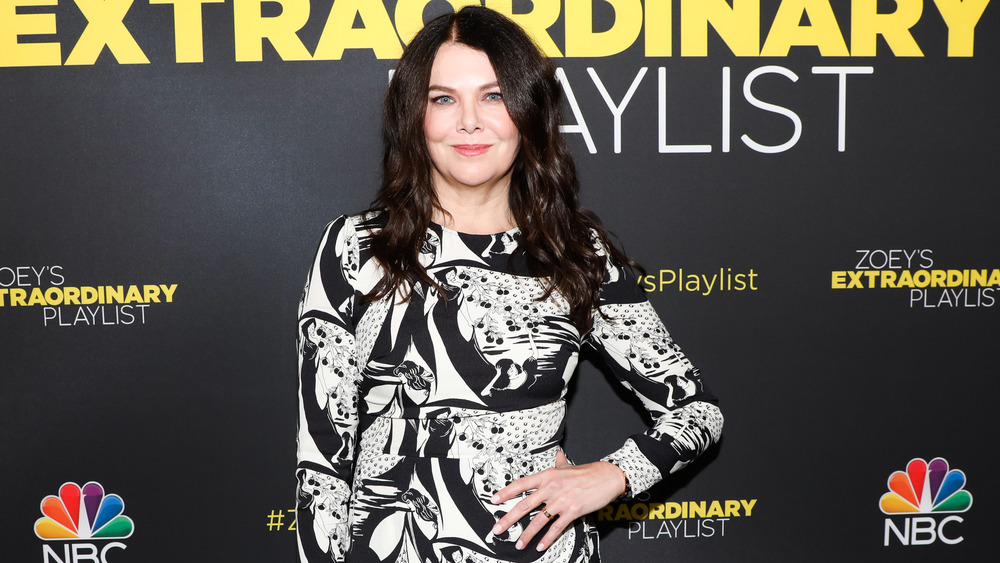 Ella Hovsepian/Getty Images
In a surprising move for fans, actress Lauren Graham has said goodbye to NBC TV series Zoey's Extraordinary Playlist — for now. In the season two premiere, Graham's character Joan only appears on screen for a short scene, before accepting a job in Singapore and leaving Zoey (played by Jane Levy) in charge (via People). Before rumors could fly, Graham took to Twitter to explain the reason for her shocking exit. She tweeted "Joan is only there for a wee moment (plans to do more thwarted by pandemic-related scheduling issues), but I'm so excited to watch the incredible @jcolburnlevy and company."
Graham's show of support confirms there is no bad blood, but understandably leaves fans wondering whether or not her character will ever return. In an interview with The Hollywood Reporter, Zoey's Extraordinary Playlist's showrunner Austin Winsberg admitted that the pandemic forced him and the writers to nix Joan's storylines, but clarified that the "door is always open" for Graham to come back. "I would have loved to have had more of her in season two. Unfortunately, the character of Joan was a victim of COVID scheduling. Lauren had committed to doing another show that was supposed to be done shooting by the time we went into production. But the pandemic changed all of that and both shows ended up shooting at the same time," he explained. 
Although Graham won't appear on Zoey's Extraordinary Playlist anytime soon, there's a lot to be excited for in the upcoming season.
What we can expect from season two of Zoey's Extraordinary Playlist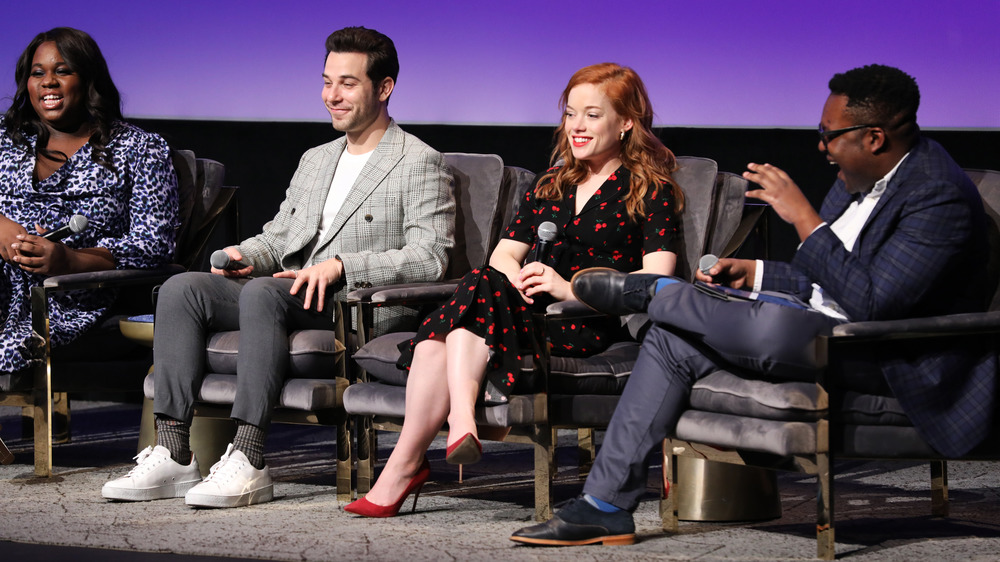 Cindy Ord/Getty Images
The season two premiere of Zoey's Extraordinary Playlist was full of surprising moments (the first being Lauren Graham's departure of course) right until the very end. Light spoiler alert: After spending an entire season watching the relationship drama unfold between Zoey's two love interests, Max (Skylar Austin) and Simon (John Clarence Stewart), Zoey finally makes a decision (via Cinema Blend). Creator Austin Winsberg revealed to EW why opening season two with this plot twist felt right. "Because Zoey is almost 30, and she actually turns 30 this season on the show, to continue to play this flip-flopping of, 'Which guy? I don't know, maybe this one, I don't know, maybe that one,' it felt kind of juvenile to me," he explained. 
He added that "breaking up" this love triangle felt more realistic, and clears a path for the show to focus on how Zoey is handling her father's death. Winsberg gave EW a hint on what fans can expect from the new season. Zoey's main storyline is based on Winsberg's personal experience with his late father who passed away after battling a rare brain disease. For season two, the creator drew extensively from his experience with grief. "So if season 1 was about stuff that happened in my family the year that he was dying, a lot of the emotionality of season 2 is reflective of what went on the year after my dad died."
So if you thought that season one was emotional, prepare yourself.