The Truth About The Strongman In Geico's World's Strongest Man Commercial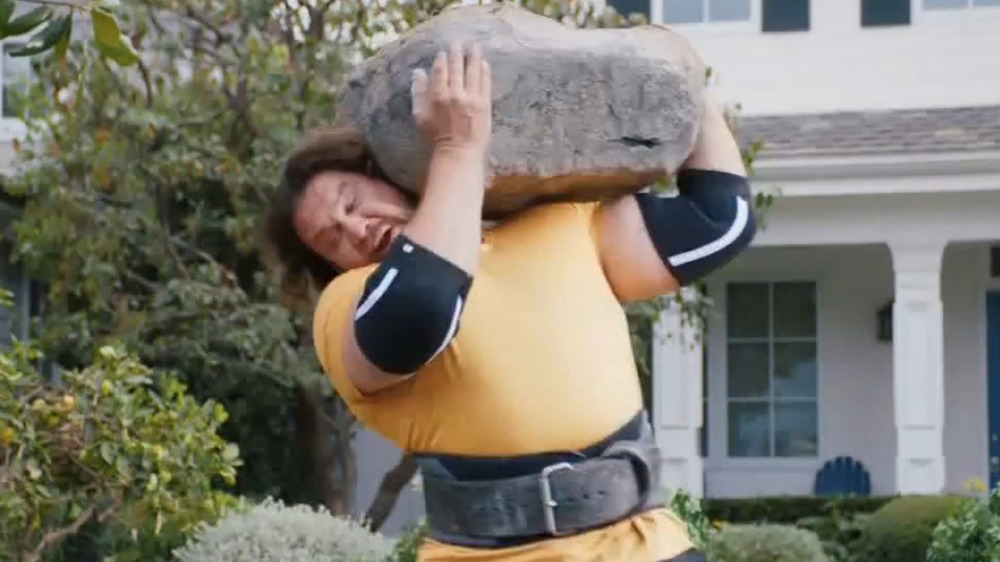 Geico
Depending on personal preference, you either find the iconic Geico gecko incredibly annoying or super cute. Lately, however, the insurance company has been branching out by featuring other fun characters in its commercials, including rappers Tag Team and legendary basketball team the Harlem Globetrotters. Their latest acquisition, athlete Martins Licis, may not be instantly recognizable, but he's no less famous than his Geico contemporaries — well, maybe not the gecko, but who can compete with that?
In the hilarious commercial "World's Strongest Man Takes on the Recycling," a bespectacled man named Walter is struggling to break down some cardboard boxes when he realizes switching to Geico will save him lots of time and money. Then, almost on cue, Licis, aka the titular strongman, shows up to help him get his recycling under control by smashing the boxes with a huge boulder. Later, he drags the recycling truck past by sheer force of will. Suffice to say, Licis makes a major impression on Walter and us.
Martin Licis is a celebrated strongman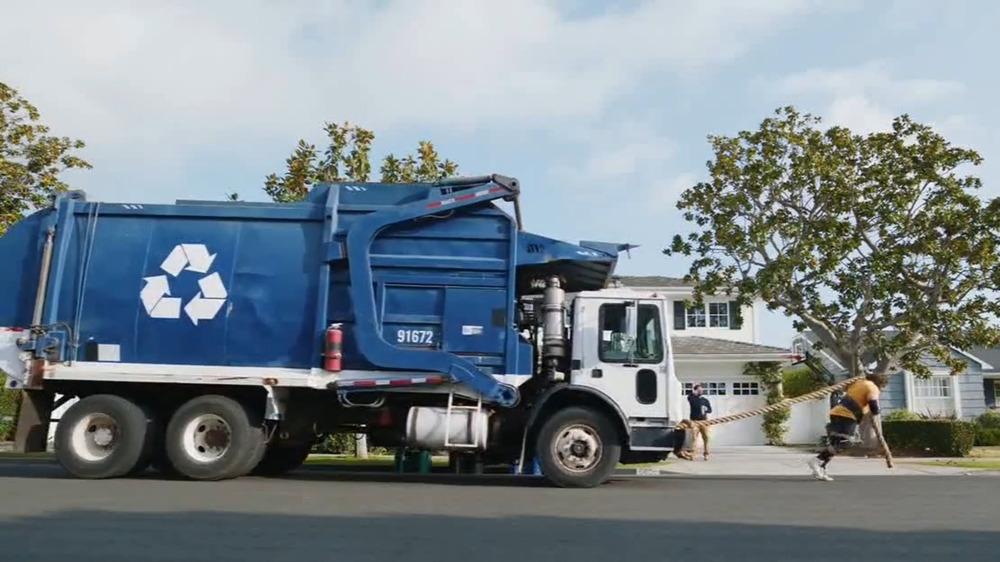 Geico
According to The World's Strongest Man, Licis is originally from Latvia but currently represents the U.S., where he's based, in professional strongman competitions. He also owns his own gym. His nickname is "The Dragon," which reportedly "comes from the fire inside him." Licis nabbed fourth place in the 2017 and 2018 World's Strongest Man competitions before taking the coveted number one position in 2019 (via Bar Bend). Licis has a longstanding rivalry with Polish star Mateusz Kieliszkowski and together the duo is considered "the future of Strongman."
In keeping with his performance for Geico, Licis began gaining strength by lifting stones on the family farm. He trained for the strongman title since the age of nine, and started competing professionally at 18. Licis has an impressive YouTube following, where he typically posts videos showing off his incredible prowess by, for instance, pulling monster trucks — the recycling pickup probably felt light in comparison. Likewise, his IMDb page lists a handful of appearances starring as himself along with a small role in the TV series Chad Goes Deep. Judging by his performance in this commercial, though, Licis could be a star in the making à la Arnold Schwarzenegger.