The Real Meaning Behind Olivia Rodrigo's Song Deja Vu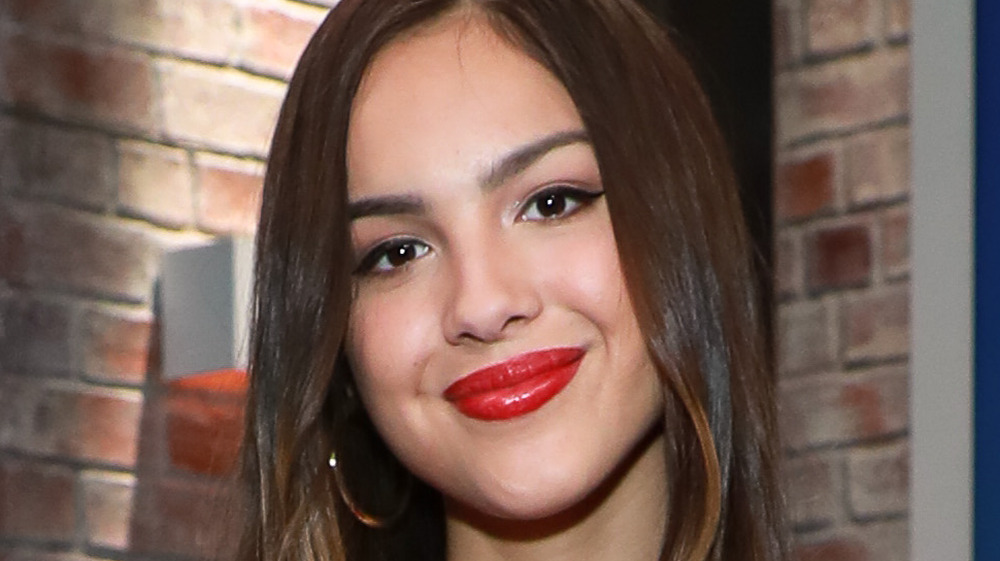 Jason Mendez/Getty Images
Disney star Olivia Rodrigo put herself on the map in a big way with the release of her debut single, "Drivers License." The High School Musical: The Musical: The Series breakout set tongues wagging immediately that the devastating breakup song — which eloquently captures the pain of being young, in love, and subsequently broken-hearted once that love is lost — was about her co-star, Joshua Bassett, who had seemingly moved on with Disney alum and fellow pop star Sabrina Carpenter. 
The situation got even more complicated when Carpenter — whom Rodrigo may or may not have referenced with a cheeky line about a blonde who's older than her — released a song of her own called "Skin," which seemed to encourage her alleged love rival to grow up and move on. Now, the High School Musical star is doing exactly that with a brand-new song that's destined to become an instant hit in a similar manner to "Drivers License," since, first and foremost, the subject matter of "Deja Vu" is so similar. 
Olivia Rodrigo explores the complex feelings after a breakup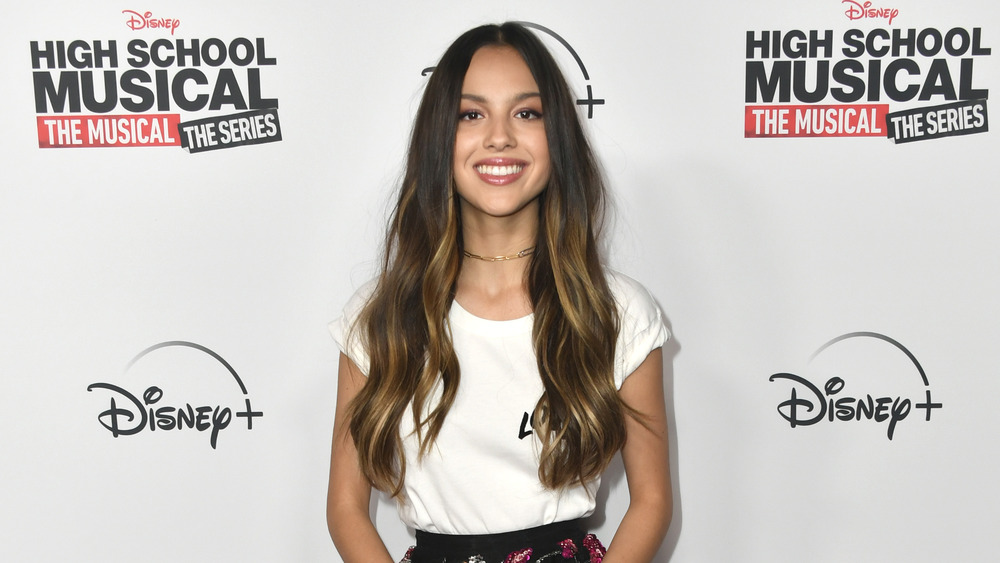 Frazer Harrison/Getty Images
As Stylecaster notes, the new track, which is accompanied by a gloriously summery music video (via YouTube), is about an ex moving on with a new woman who bears a striking resemblance to the protagonist. "Do you call her, almost say my name? / 'Cause let's be honest, we kinda do sound the same / Another actress / I hate to think that I was just your type," read the lyrics (via Genius). Many fans wondered whether Olivia Rodrigo was again referencing Bassett, whom the actress and singer was briefly linked to in 2020. The music video features some driving too, both in the beginning and later at night.
As Us Weekly notes, there are several references to Bassett in the new song, including swapping jackets and playing Billy Joel songs together, which are two things the co-stars reportedly did during their relationship. Speaking to American Songwriter about the inspiration behind the song, which is more upbeat than "Drivers License" but similarly wistful, Rodrigo explained, "I get deja vu all the time. I thought it'd be interesting to write a song, using deja vu, about how sometimes when somebody moves on in a relationship and they get with a new partner, you watch it and you're like, 'oh my gosh, that was all of the stuff that I did.'" She noted, "I think that's a really relatable, universal thing."