Olivia Rodrigo's Latest Admission Has Us Second-Guessing The Drivers License Drama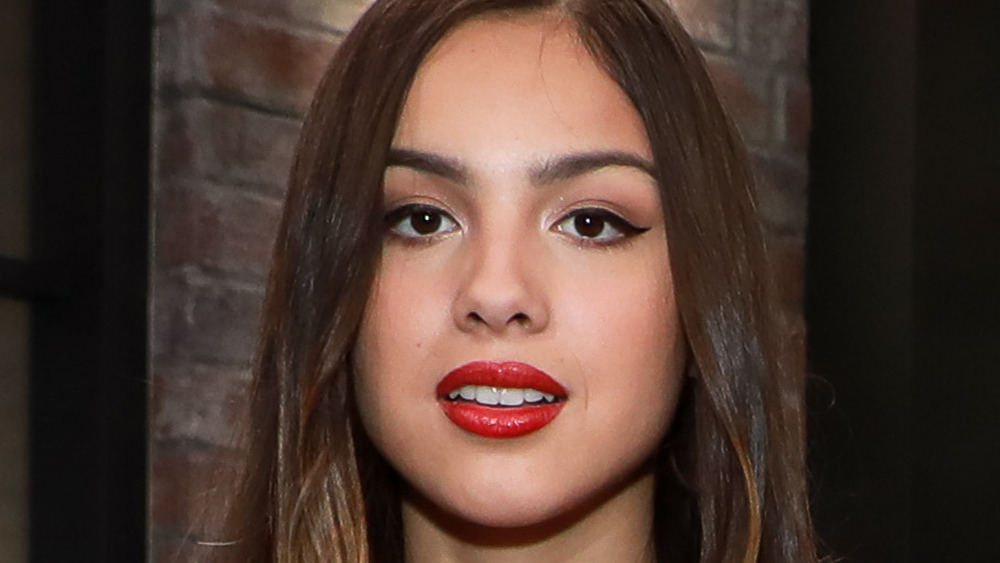 Jason Mendez/Getty Images
If you have made it this far into 2021 and haven't yet heard Olivia Rodrigo's smash song "Driver's License," you might truly be one-of-a-kind. It's nearly impossible to escape the song, which has topped Billboard's Top 100 list for 8 weeks in a row.
Many people have wondered who the song is about, and Rodrigo hasn't been particularly forthcoming with details. Last month, many fans began speculating that Rodrigo wrote the song about her ex-boyfriend Joshua Bassett, who is also her co-star on High School Musical: The Series. As BuzzFeed reported, Rodrigo and Bassett were together until they suddenly weren't, and then Bassett reportedly moved on with actress and singer Sabrina Carpenter, prompting Rodrigo to write the song.
US Weekly has noted that Carpenter has encouraged the rumor that the song is about her own relationship with Bassett, but now Rodrigo is firing back and explaining that it's absolutely not. "I actually don't know her at all. I think we've met once or twice in passing, but I've never had a conversation with her."
Olivia Rodrigo denies Samantha Carpenter's claims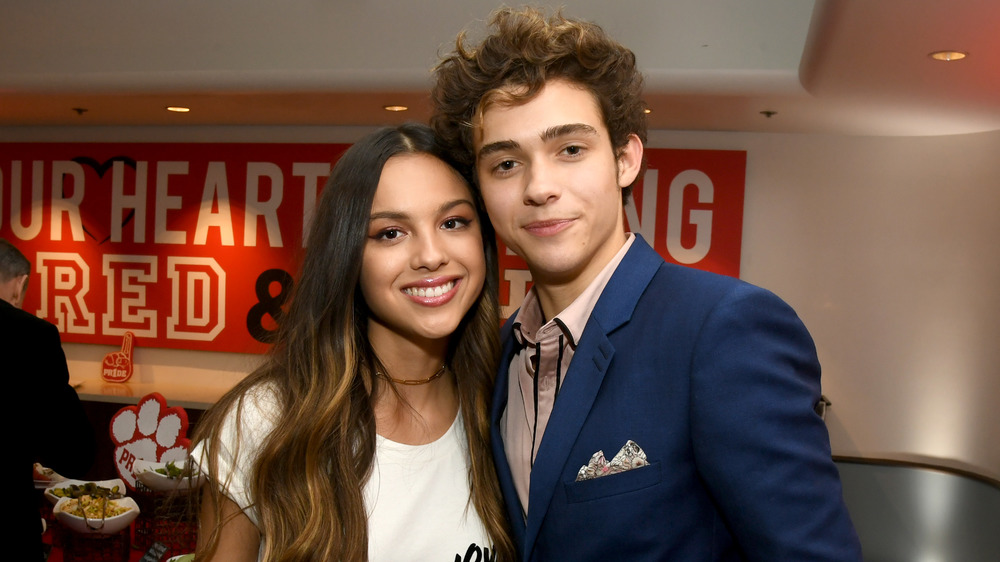 Kevin Winter/Getty Images
Samantha Carpenter even wrote a song that's allegedly a response. In her song "Skin," Carpenter sings, "Want my heart to be breaking, breaking, no / I'm happy and you hate it, hate it, oh / And I'm not asking you to let it go / But you been telling your side / So I'll be telling mine" (via Genius).
Us Weekly asked Olivia Rodrigo if she planned to write a new song in response to "Skin," but she said there wasn't a need. "I don't think I could write a song that was meaningful or emotional about somebody that I don't know. I think artists should be able to write about whatever they want to write about."
Joshua Bassett, the man who could have started this entire drama, has also commented on the song squabble. He told Billboard, "I didn't want my EP to be overshadowed by some other narrative that people were trying to make. I really want the focus to be on the art instead of some of the talk and the chatter. You shouldn't live to please everybody, but at the same time, there are ways to be sensitive to situations where maybe [the duet] has a better chance at a different time."