Julie Bowen Shuts Down Rumors She Had A Feud With This Co-Star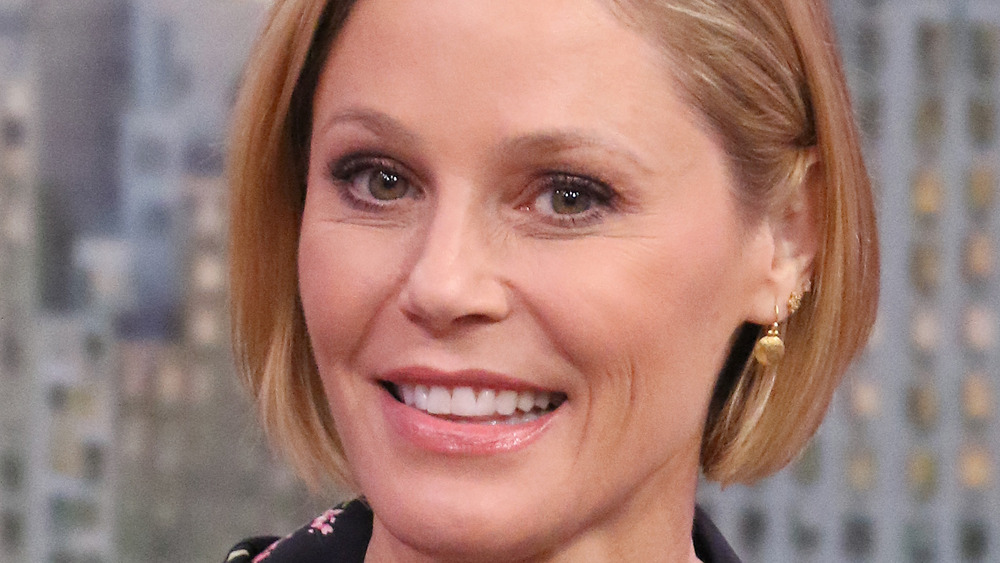 Jim Spellman/Getty Images
Modern Family is one of the most beloved sitcoms of our generation, and fans of the long-running show love to see the cast act like a family both on-screen and off. Whether its Sarah Hyland crediting her on-screen mom and co-star Julie Bowen for helping her escape an abusive relationship in 2014 (via HuffPost) or Jesse Tyler Ferguson gushing about how proud he is of all the kids on the show (via Entertainment Tonight), it's no secret that the Modern Family cast has a unique, close-knit bond.
However, like any family and/or cast, there are bound to be squabbles, feuds, and tensions that arise between members, and after rumors that Julie Bowen was feuding with co-star Sofia Vergara because she was "jealous" of the actress' fame started making the rounds, Bowen set the record straight on an episode of The Ellen DeGeneres Show in 2016.
During an appearance on Ellen, the longtime talk show host questioned Bowen about the alleged feud between her and Vergara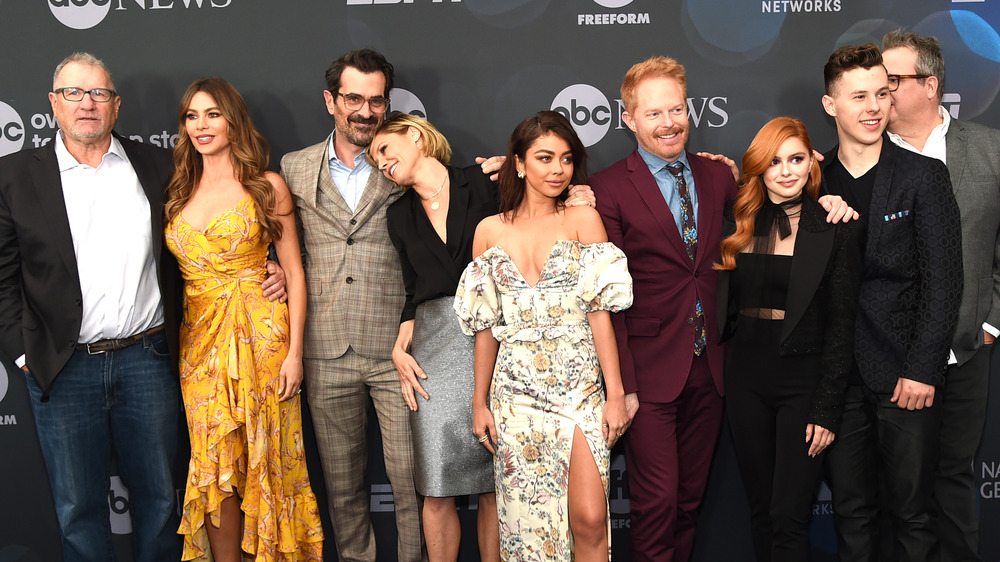 Jamie Mccarthy/Getty Images
"Every now and again I get a call or you get an email that says, 'Well, so and so trash mag will be running a story that you — and this week it was — are icy to Sofia Vergara because you're jealous of her fame,'" Bowen candidly revealed to DeGeneres (via People). "So I email her last night and then we talk and I'm like, 'What should I say?' because we're friends. I'm like, 'What should I say? You're funny."
Vergara issued a classic response to her co-star with her signature quick-witted, quirky humor, jokingly telling Bowen, "Please, just borrow my blouse," as a cheeky way of showing the tabloids that the pair are actually on good terms. "So, I'm borrowing her blouse," Bowen said, putting the nail in the rumor mill coffin once and for all.