Inside Tom Hardy's Friendship With Prince Harry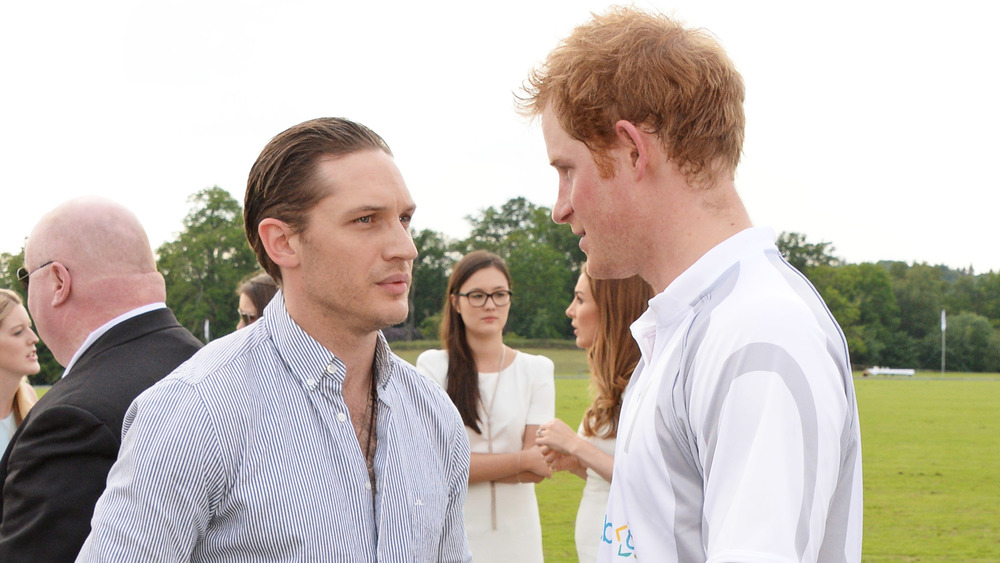 David M. Benett/Getty Images
When Prince Harry and Meghan Markle got married in May 2018, all of us expected to see celebrity guests — and boy did we! The royal nuptials were attended by Oprah, George and Amal Clooney, and David and Victoria Beckham. But a lot of people were surprised when the actor Tom Hardy and his wife Charlotte Riley were at the wedding as well.
It turns out that Prince Harry and Tom Hardy have a long friendship that dates back to 2010. They connected after Prince Harry asked Tom to become an ambassador for The Prince's Trust. Since then, both Harry and Tom have gone to lengths to keep the details of their friendship private. 
Every so often, a journalist will ask Tom a question about Harry or vice-versa. When that happens, they've only had really nice things to say about one another. In a 2018 interview with Esquire, Tom offered that the royal wedding experience was "deeply private" and that Harry is "a legend."
Tom Hardy is also friends with Prince William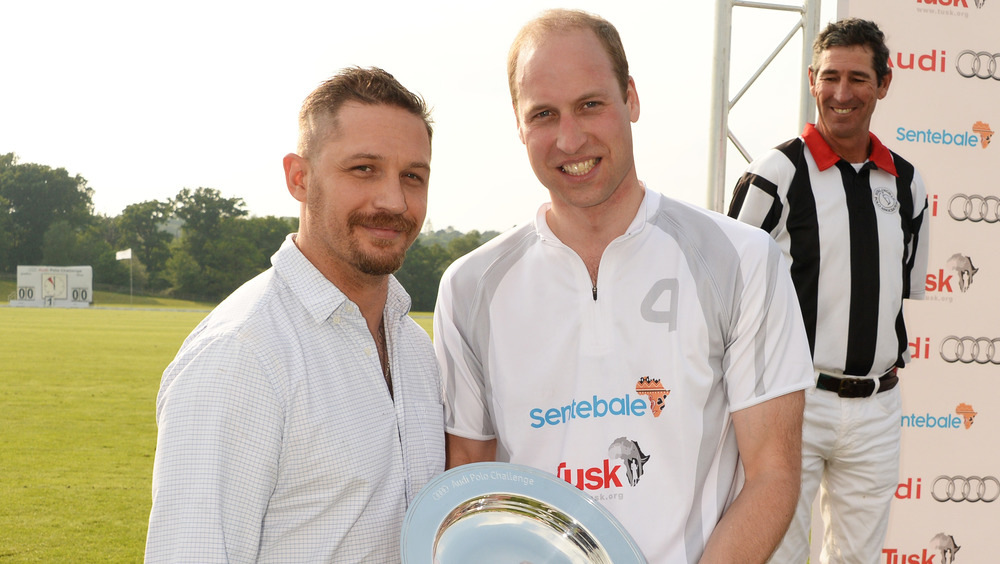 David M. Benett/Getty Images
Since Tom Hardy and Prince Harry are close, it makes sense that Tom and Harry's brother, Prince William, are also friends. In fact, the threesome reportedly even shot a scene in Star Wars: The Last Jedi together! Unfortunately, People reports that the scene was ultimately deleted from the final cut of the film.
Tom is a celebrated celebrity in Britain, and has even been honored by the Queen herself. "Hardy may be an accomplished actor in the U.S., but in his home country he's a national treasure. In June, he was awarded the title Commander of the Order of the British Empire, which, while not as prestigious as knighthood, is on the same scale" (via Esquire).
Tom has continued to do work for The Prince's Trust, including sponsoring a 2017 campaign with the organization You Can Do It. He explained to the Mirror that, "The Prince's Trust is a charity that has always been close to my heart."