The Coffee Company Promoted By Meghan Markle And Oprah Winfrey Has A Dark Side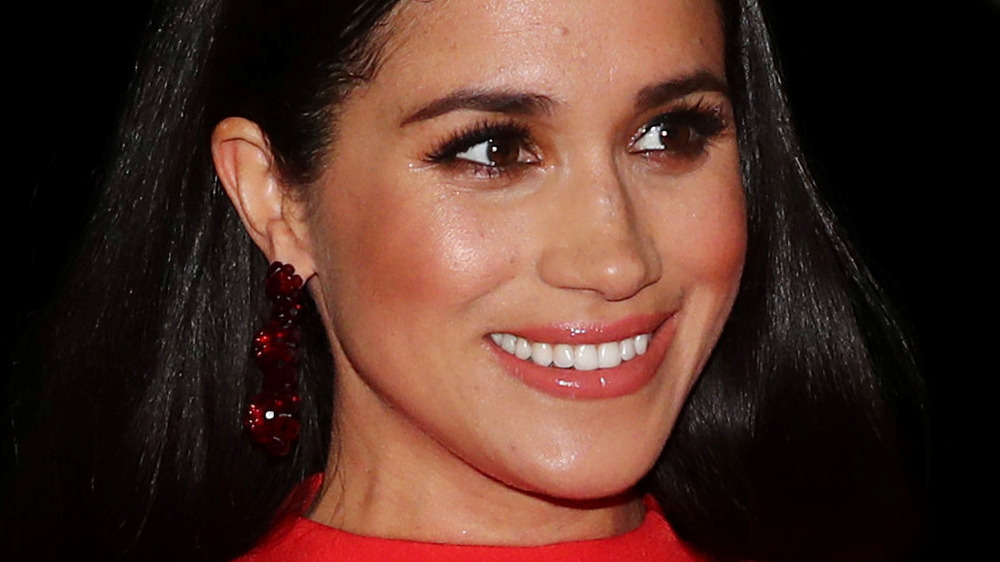 Wpa Pool/Getty Images
Meghan Markle and Prince Harry are striking out on their own after leaving British royal life — and Markle's first solo business venture is raising some eyebrows. As reported by Haute Living, the former duchess has invested in the wellness start-up Clevr, a women-led company that specializes in instant superfood latte blends. The brand was founded by Hannah Mendoza and Roger Coppola in 2019 and started as a pop-up coffee bar in coastal California. 
Unsurprisingly, being backed by Meghan Markle was a massive boost for the brand. "We knew this was going to be a big moment for us, but we didn't predict it was going to be as big as it was," Mendoza told Fortune. "We were on a really strong growth trajectory, especially for a bootstrapped brand, and it really put fuel on the fire." It seemed like things couldn't get any better for Clevr, but this week, controversy began swirling around their business practices. Though they claim to only use ethically-sourced ingredients, Clevr is under fire for their ties to a controversial Chinese state.
One of the brand's suppliers is tied to a Chinese police state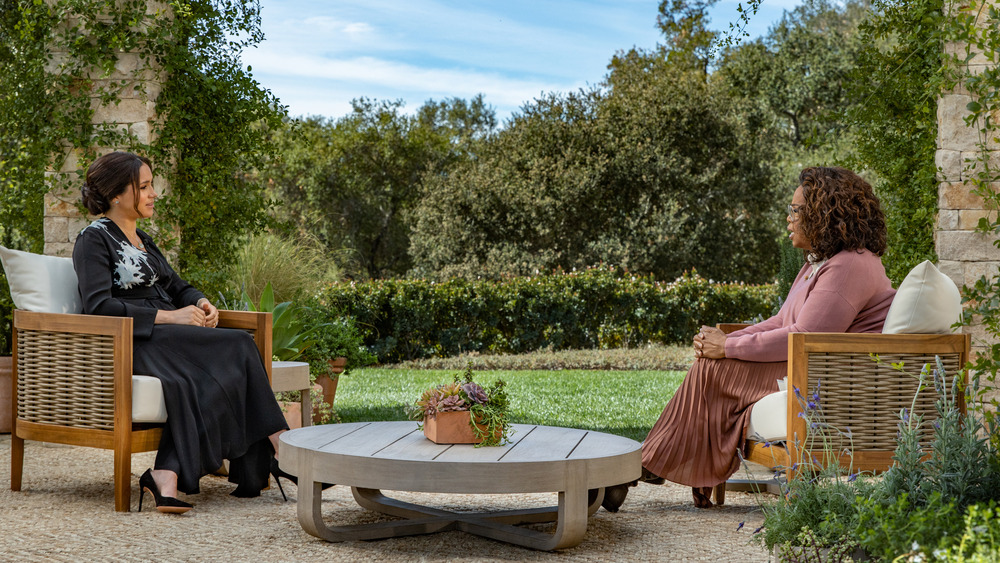 Handout/Getty Images
Meghan Markle has been promoting Clevr since her investment was announced late last year and even influenced her new California neighbor, Oprah Winfrey, to become a fan. In a December Instagram post, Winfrey showed off her Clevr care package from Markle, stating that if she had known about the brand sooner, she "would've added it to my Favorite Things list." The wellness company has been applauded for their healthy ingredients and fair trade practices, but a recent report by the Daily Mail is challenging Clevr's ethics. 
The outlet asserts that the brand has received 19 tons of oat milk powder from Xinjiang, a Chinese state accused of genocide. "The supplier — Xinjiang Haiyan International Trade — has its head office within four miles of four suspected detention centres," says The Daily Mail, "Including a possible maximum security prison, and an alleged re-education site." Though there is no evidence that the supplier has used forced labor, the Mail says that Western companies have been urged to avoid the Xinjang region due to unethical business practices.
However, it appears that Clevr has severed any ties with Xinjiang Haiyan International Trade. The Mail claims that an undercover reporter was told that the brand switched to a U.S. supplier (which uses oats from Canada) several months ago. Neither Meghan Markle nor Clevr have publicly addressed these claims.