Here's How Much The AT&T Girl Milana Vayntrub Is Really Worth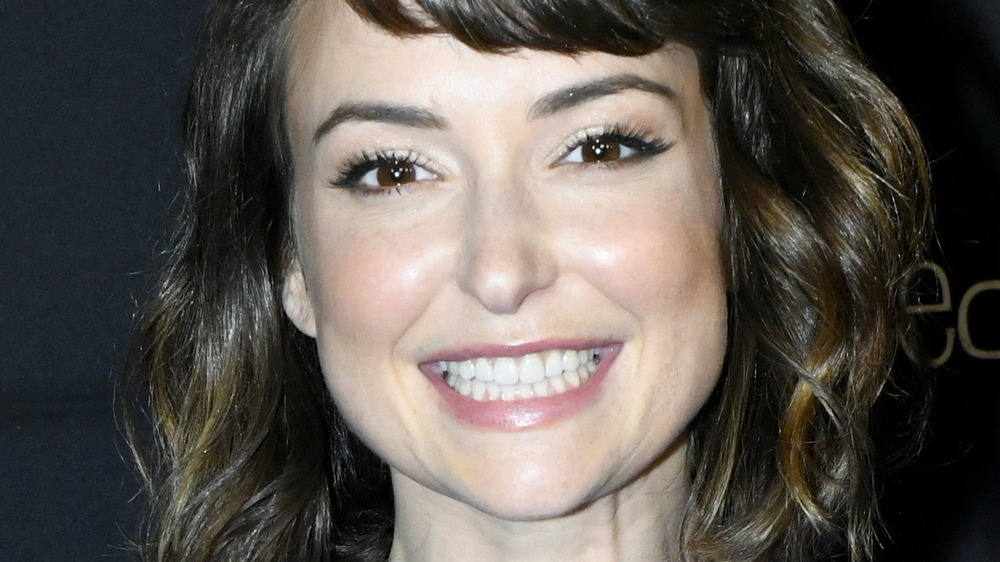 Eugene Gologursky/Getty Images
From the T-Mobile "Can you hear me now?" guy to the Geico gecko, some of the best commercials feature memorable characters. And one of the most beloved commercial characters of today is the AT&T girl whose real name is Milana Vayntrub. Vayntrub is an actress and comedian you may have seen in TV shows like This Is Us and Silicon Valley (via IMDb). But her work as the AT&T spokesperson — Lily Adams — is what most people know her from. 
Thanks to her resume and those commercials, Vayntrub has an impressive $3 million net worth, according to Celebrity Net Worth. And not only does she star in front of the camera, but Vayntrub has recently been taking the lead behind the camera as well, directing the AT&T commercials. When Vayntrub returned to the role of AT&T girl back in 2020, she started directing many of the spots which has allowed her to make some smart creative decisions.
Vayntrub is now directing her AT&T commercials to deal with body shaming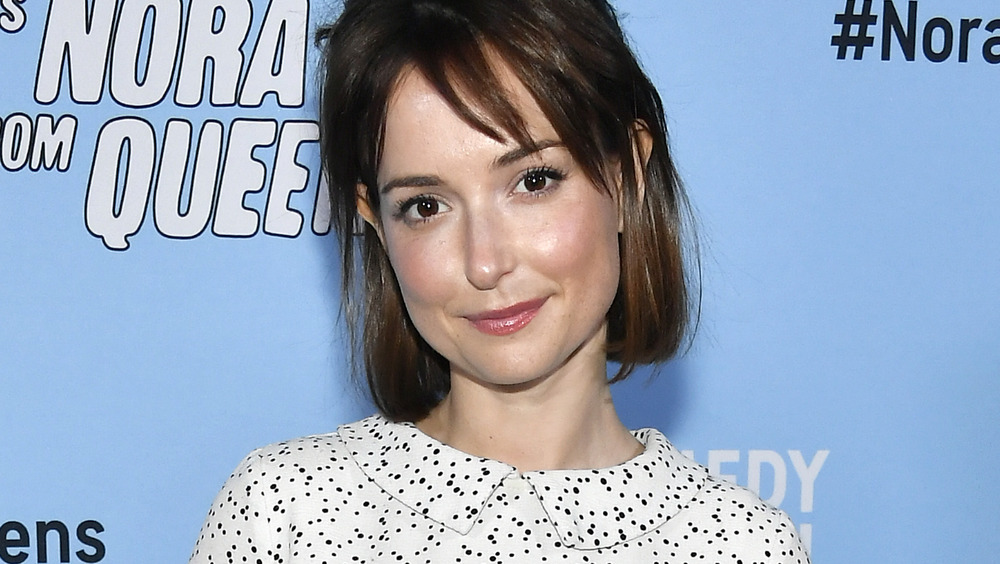 Frazer Harrison/Getty Images
After receiving some body-shaming comments and sexual harassment on past ads, Milana Vayntrub has decided to cover up her AT&T girl character. When AT&T's most recent ad aired during the NCAA championship, many people noticed that Vayntrub's character was sitting behind a desk (via Yahoo! Life). Vayntrub admitted this was a conscious choice to conceal the lower part of her body after getting "thousands of unwelcome comments" (via Twitter). 
As director, the 34-year-old actress gets to call the shots and will continue to place herself like that until she feels "safe again." In response to all the comments, the director of corporate communications at AT&T, Jim Kimberly, said in support that AT&T "will not tolerate the inappropriate comments and harassment of Milana Vayntrub" (via The Independent). The company disabled and deleted many of the negative comments on their social platforms. 
So, while Vayntrub is not only killing it in front of and behind the camera, she's also speaking up and making a difference for women everywhere.