Jamie Chung's SAG Style Is Turning Heads For An Important Reason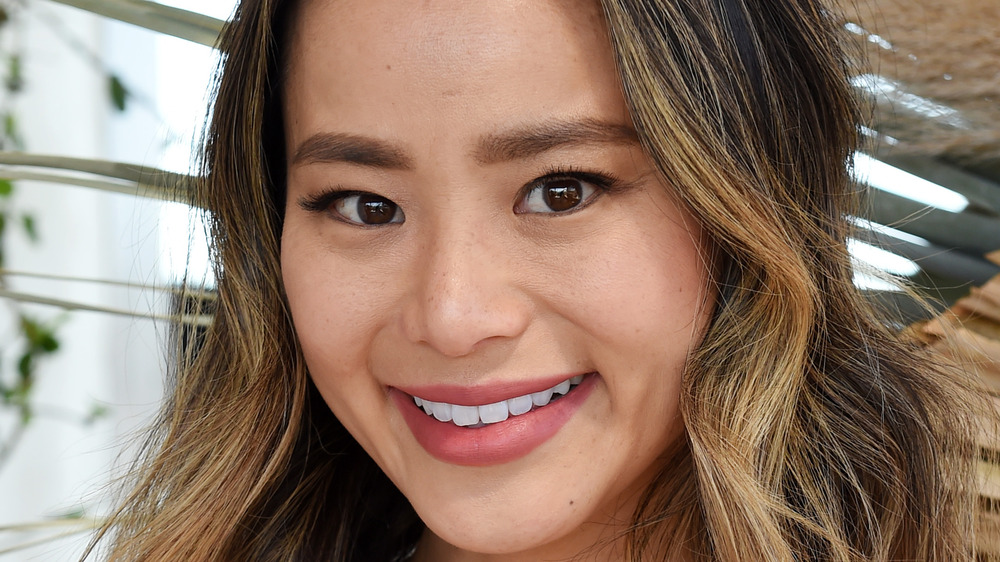 Amanda Edwards/Getty Images
Jamie Chung's SAG outfit made a statement in more ways than one. Not only did she look stunning in a red off-the-shoulder frock, but she also carried a matching red clutch with the words "Stop Asian Hate" stamped on it in gold (via People).
Hate crimes against Asians have been on the rise in the past year, with Stop AAPI Hate recording nearly 4,000 incidents between March 19, 2020, and February 28, 2021, alone. Chung is one of many celebrities taking a stand against these hate crimes. Other stars speaking out include Olivia Munn, Sandra Oh, and Daniel Dae Kim.
"My heart goes out to the victims and their families," Chung wrote on Instagram in March, after eight people, six of them Asian women, were killed in a shooting in Atlanta (via NBC News). "These murders and countless acts of violence and the destruction of businesses and white terrorism in our communities are the direct cause of politicians and leaders fanning the flames of anti-Asian rhetoric and using us as a scapegoat for a global pandemic."
Jamie Chung said 'discrimination is nothing new for Asian Americans'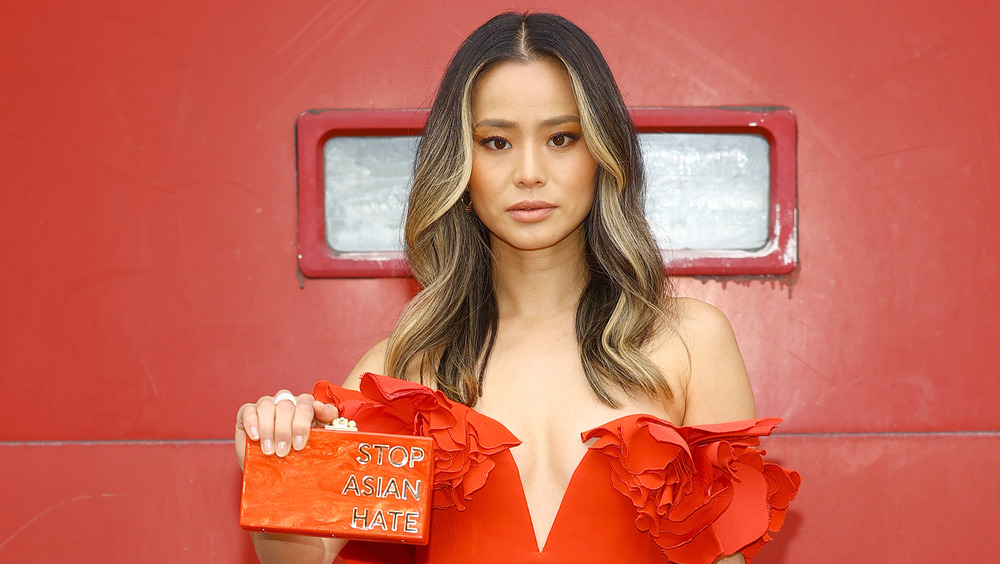 Dimitrios Kambouris/Getty Images
Chung continued her Instagram post, writing, "Historically Asian immigrants have been the scapegoat for others misfortunes. This ends now. It starts by calling it what it is. MEDIA YOU NEED TO DO BETTER, CALL IT WHAT IT IS, DOMESTIC WHITE TERRORISM HATE CRIMES AGAINST ASIANS."
Chung spoke to People about the rise in hate crimes in March, criticizing the lack of awareness and media coverage of the critical situation. "It's infuriating because discrimination is nothing new for Asian Americans," she said. "I think only now people are becoming aware of how bad it's gotten and it's disappointing that more media outlets aren't sharing these stories." The Lovecraft County star called on people to "combat anti-Asian hate," saying, "We can all do our part to help educate and advocate for each other. We can't let up until we see real systemic change for all communities of color."
Chung's SAG look resonated with fans. "Thank you," wrote one Twitter user.