Queen Elizabeth Reveals Her Silly Side With This Prank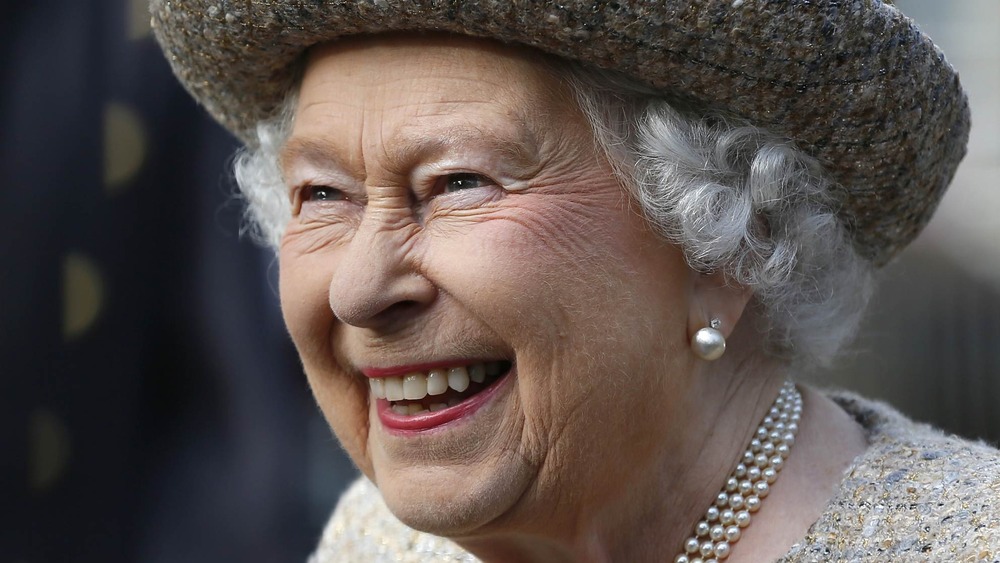 Wpa Pool/Getty Images
Queen Elizabeth II is the longest-reigning monarch in British history, the longest-serving female head of state in the world's history, and the oldest living monarch on the planet. With Philip, Duke of Edinburgh, she has children Charles, Anne, Andrew, and Edward (via Livingly).
While she can come off as a reserved and serious person, she is actually "much livelier in private than what the public sees," according to Sally Bedell Smith, who wrote the book Elizabeth the Queen: The Life of a Modern Monarch. Smith also says that a source from the Queen's estate in Norfolk stated that "you can hear her laugh throughout that big house" and that she "has a big laugh" (via People).
Yes, the queen definitely has a silly side, which was made even more evident by a certain part of a new documentary from ITV that is titled The Queen and Her Cousins with Alexander Armstrong.
Queen Elizabeth II penned letters from her beloved pups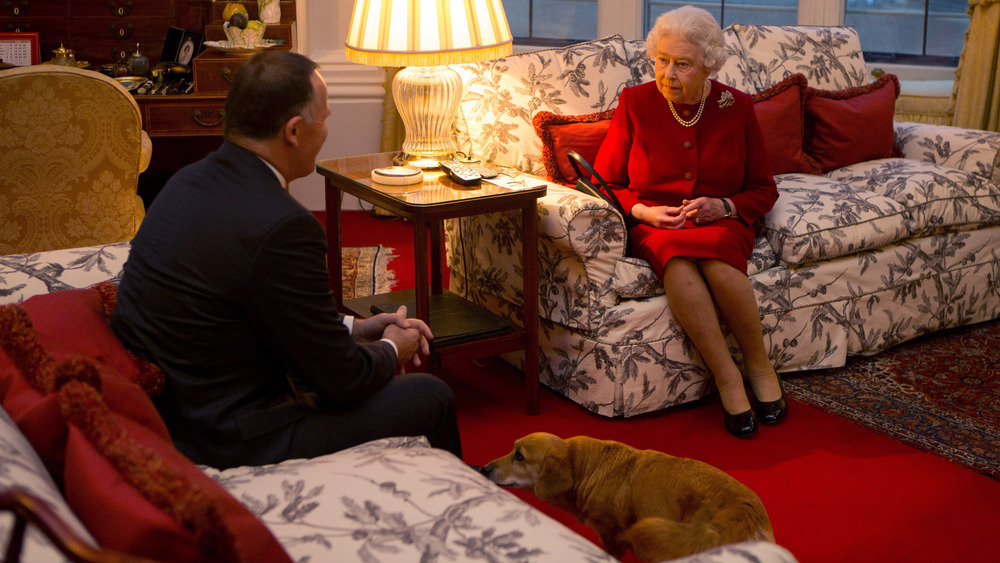 Wpa Pool/Getty Images
The Queen and Her Cousins marked Queen Elizabeth II's 95th birthday and featured Armstrong meeting royal cousins and sharing letters, photos, memorabilia, and stories (via ITV).
In particular, he found a series of letters to the queen's former equerry (which the Oxford Learner's Dictionaries defines as an officer who assists members of the royal family), Sir Blair Stewart-Wilson. The letters were framed in Stewart-Wilson's bathroom ... and they were written from Queen Elizabeth's dogs to the equerry's dogs (via People)! "He would write these letters from their Jack Russell to the corgis, and the Queen would write these letters back," Armstrong says (via The Telegraph). The outlet further noted that "Armstrong added that the notes were so 'wickedly funny' that he had to hold his stomach from laughing."
Queen Elizabeth is particularly fond of corgis and received her first one, Susan, when she was 18. While the queen lost Vulcan, her dachshund-corgi mix, last year, she still has Candy. She also has two new dogs: Fergus and Muick (via Town & Country).