Could We Be Getting A Schitt's Creek Movie?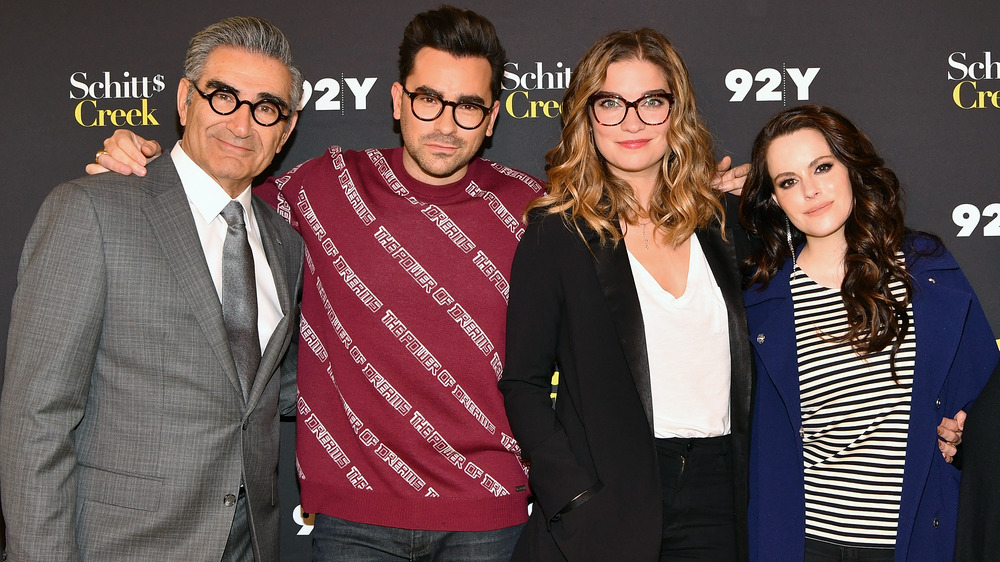 Slaven Vlasic/Getty Images
It hasn't been that long since Schitt's Creek wrapped, but the show coming to a satisfying — if bittersweet — conclusion in 2020 left a hole in viewers' lives that they are eager to fill. It might be too early to think of a reboot, but we could be getting a Schitt's Creek movie. Maybe.
"I keep hearing about a movie!" said Schitt's Creek star Sarah Levy at the People, EW, and T&T's Screen Actors Guild Awards pre-show over the weekend (via People). "This remains to be seen, but I'm here for it if that's the case."
It's not a lot to go on, but it's worth noting that Levy just so happens to be the sister and daughter of Dan Levy and Eugene Levy, the father-and-son co-creators of Schitt's Creek. Considering the family connection, it's likely that she knows better than most what the world of Schitt's Creek could have in store for fans.
What does Schitt's Creek co-creator Dan Levy think of a film?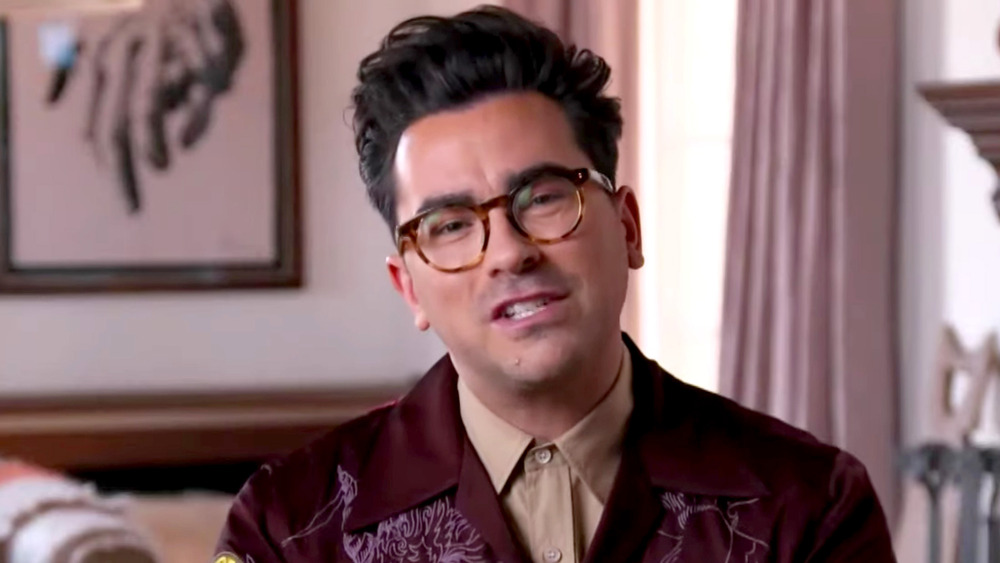 27th Annual Sag Awards/Getty Images
Levy's brother, Dan, has said that he's open to continuing the story of Schitt's Creek in the future, possibly through a spin-off. "I think in order to finish your story you have to know where people are going next, so I do know where everyone is headed," he told Oprah Daily last year. "There's a thousand different avenues I just think it's about, is it the right time? Do we think we could give it justice? Do we think it would be the same quality of what the show was? And the answer is... I don't know."
He also hasn't ruled out the potential for a film, telling People last year that, while he thinks the show's conclusion was "the best way we could've ever ended the show," he "would love to work with these beautiful people again." He added, "This has been the most incredible experience."