The Real Reason Schitt's Creek Came To An End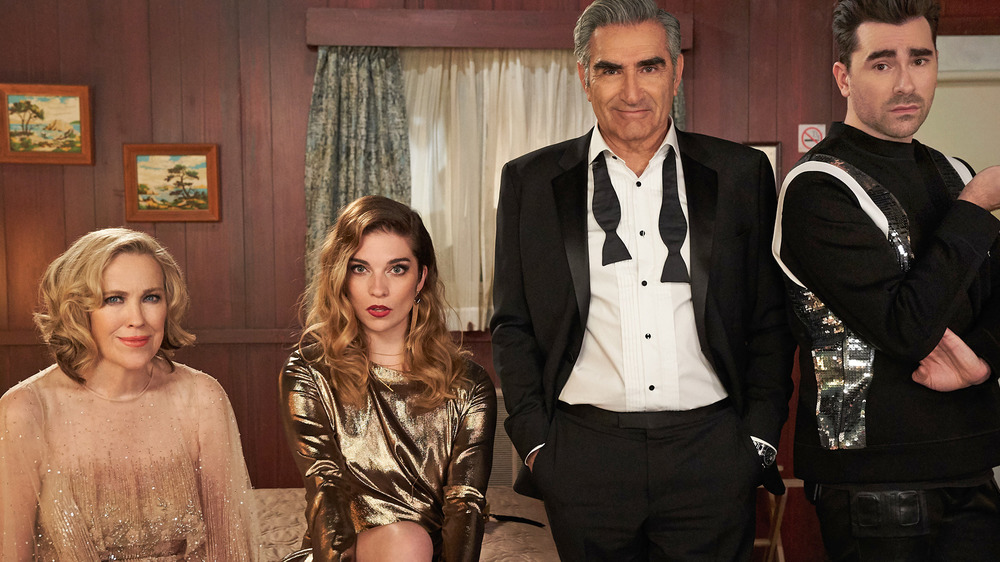 Pop TV
When Schitt's Creek announced that its sixth season would be its last, fans of the hit sitcom series were devastated — and understandably so. Since its premiere in 2015, the Canadian television series created by father-son duo Eugene Levy and Dan Levy had grown to be a beloved hit and a cult favorite, earning widespread critical acclaim and a huge fanbase loyal to the hilarious and endearing Rose family. In fact, you could even say that the show was at the very height of its popularity when it ended in early 2020, famously sweeping the Emmys with a whopping nine awards that same year (via Vanity Fair).
So why did it all come to an end so soon? Truly, it's the question that every Schitt's Creek fan has wondered ever since Dan Levy (who also plays David Rose in the show) first announced that the show was airing its last season, penning a heartfelt Instagram post in March 2019 to thank the show's viewers.
"We are so grateful to have been given the time and creative freedom to tell this story in its totality, concluding with a final chapter that we had envisioned from the very beginning," he wrote. "It's not lost on us what a rare privilege it is in this industry to get to decide when your show should take its final bow. We could never have dreamed that our fans would grow to love and care about these characters in the ways that you have."
Dan Levy wanted to end Schitt's Creek on his own terms, without compromising the show's quality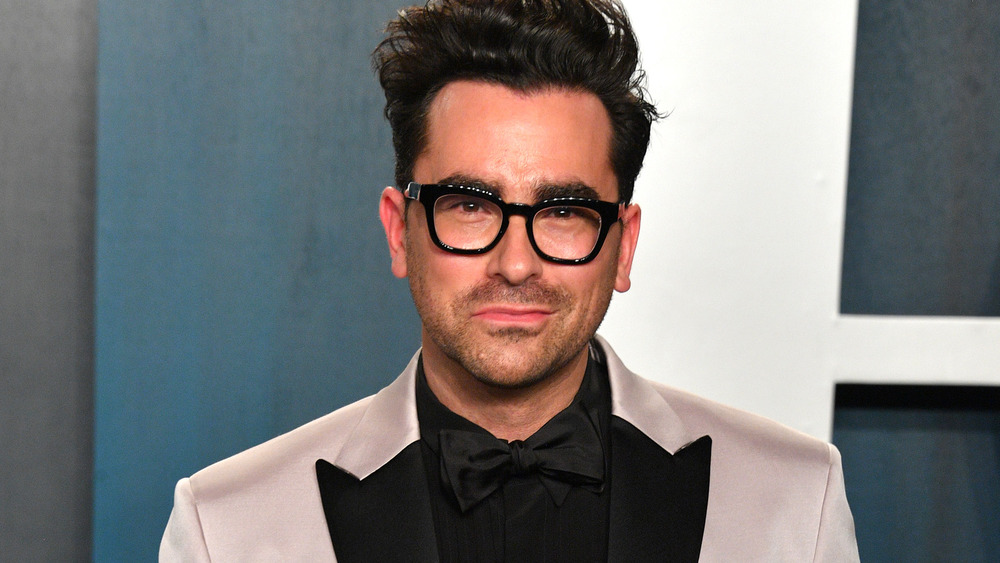 George Pimentel/Getty Images
Ahead of the series finale on April 7, 2020, Dan Levy opened up about his decision to end Schitt's Creek in an interview with Variety, explaining that he had long known exactly how he wanted to conclude the Rose family's story — and wanted to do it on his own terms, before the show became stale. "I at no point wanted to compromise on quality or storytelling," he said. "It just didn't feel like it was worth the risk to take it any further."
Levy later elaborated on his decision even further in an interview on First We Feast's Hot Ones. "I understand how quickly the legacy of a show can be tarnished by overextending itself," he explained. "For me, it was so important that people walk away at the end of our show loving it as much as they did when they started. So a lot of that was just deciding, 'This is as far as we can go right now with quality.'"
Indeed, there's no doubt that Schitt's Creek ended on a high note. Still, despite its perfect conclusion, many fans remain hopeful for the show's possible return — and though it doesn't seem likely that it could return for a 7th season, Levy did reveal to E! that he was open to a possible Schitt's Creek movie in the future.
Like all Schitt's Creek fans, our fingers are definitely crossed!