Here's How Much Dolly Parton Earned From Whitney Houston's Famous Cover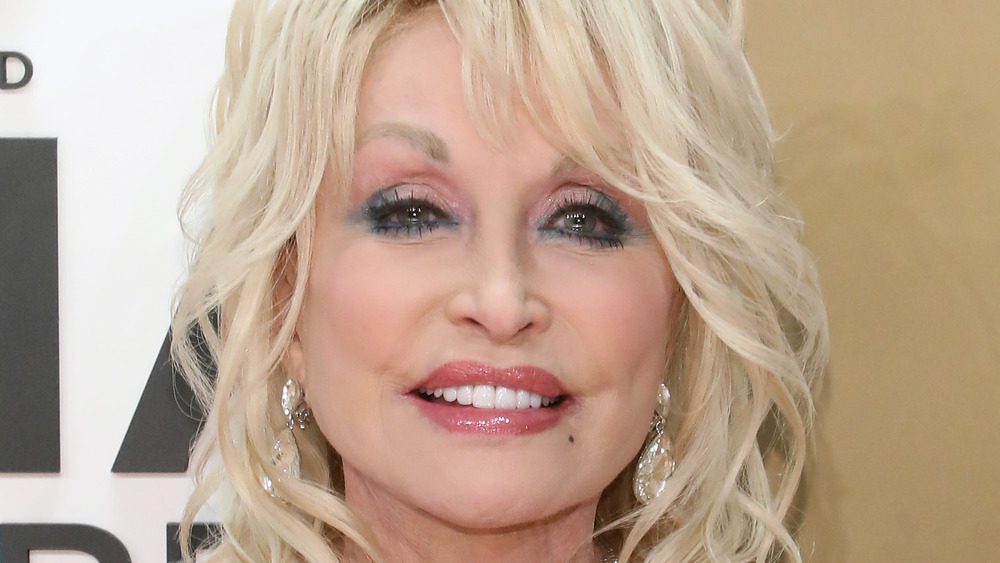 Taylor Hill/Getty Images
Dolly Parton built a long-lasting career, and one of the songs that contributed substantially to it is her song "I Will Always Love You." She nearly inked a deal for Elvis Presley to record the iconic song, but Parton backed out when she learned that The King would own half the rights (via Amo Mama). The country music superstar released the ballad herself in 1974, Good Housekeeping reported. From there, the singer enjoyed two No. 1 spots on the U.S. Billboard Hot Country Songs chart — once upon its original release in 1974 and again in 1982 after she recorded it for a movie (via AOL).
However, despite the early success with "I Will Always Love You," Parton did not make a fortune off the tune until the song appeared in the 1992 film The Bodyguard, which starred Kevin Costner and Whitney Houston in her acting debut. Houston recorded Parton's ballad and it became a huge, mainstream hit. Houston's version of the tune enjoyed 14 weeks atop the U.S. Billboard Hot 100 (via AOL). Not surprisingly, the music she penned decades ago contributed significantly to Parton's overall net worth of $500 million.
Whitney Houston's cover is the gift that keeps on giving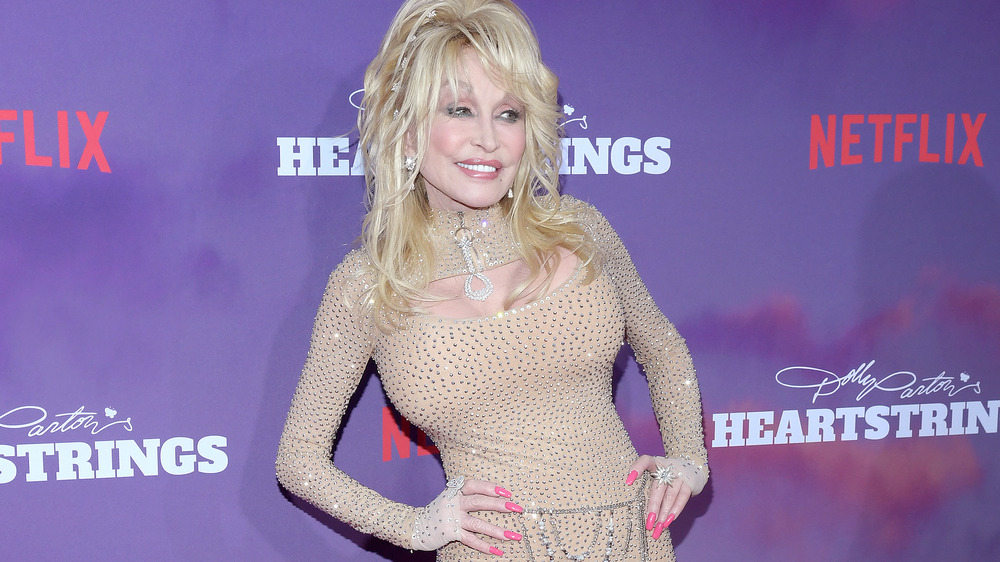 Jason Kempin/Getty Images
The "Jolene" singer previously pointed out how she made the right choice when she turned down Elvis, keeping the full rights to "I Will Always Love You." Dolly Parton felt terrible about the decision, but she told Seth Meyers that, "after Whitney recorded it, I realized that that was the best choice" (via NBC). She even quipped once that she could have afforded to buy Graceland (via Country Fancast). 
The amount Parton earned from Houston's recording was never released, but it was in the millions (via AOL). Following Houston's death in 2012, her version of the song sold 735,000 copies, earning Parton $70,000 (via The Hollywood Reporter). At the time, Parton said when the music played at Houston's funeral, it "just shattered me to hear that song played under those conditions. I thought my heart was gonna stop. It just pierced me like a knife. It's just — I can't explain that feeling, to think that that was so final for her and that that was my words and my feeling — I would forever be so connected to her" (via ABC News Radio). 
Overall, Houston's "I Will Always Love You" cover sold more than 6 million singles and The Bodyguard soundtrack sold more than 17 million copies. Because of her shrewd business decision, Parton still owns the rights to her music, and she cashes in every time somebody records and sells the song.