Why Rihanna's Latest Appearance Is Turning Heads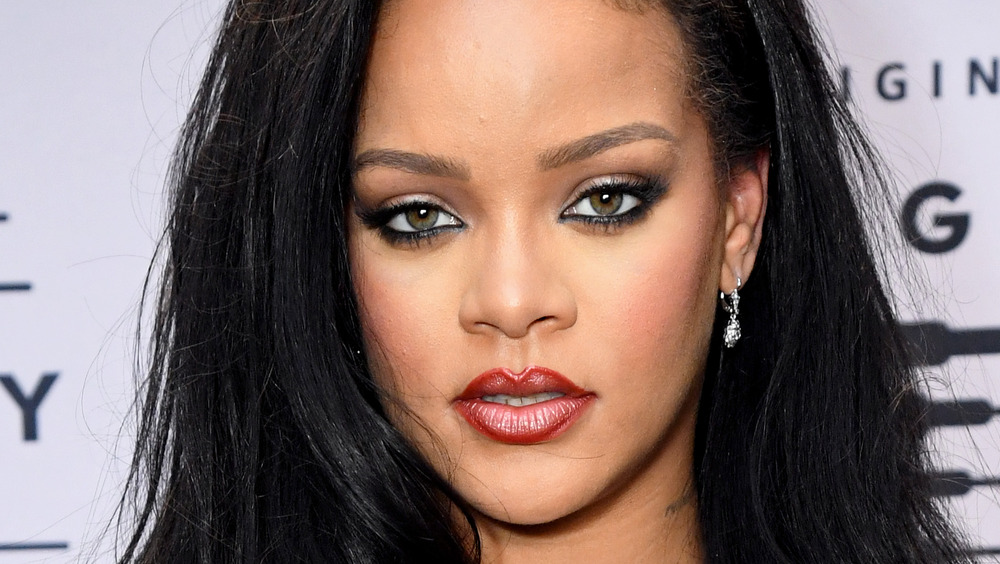 Kevin Mazur/Getty Images
Besides being ranked as the richest female musician in the world, Rihanna is also a pioneer in the makeup industry, a la Fenty Beauty's extensive foundation range. She is a leader of the body positivity movement, thanks to her size-inclusive lingerie brand Savage X Fenty and its groundbreaking Amazon Prime original fashion show. She has starred in critically acclaimed films and even has her own high-end designer collection with LVMH, the French conglomerate that represents Marc Jacobs, Givenchy, Dior, and most famously, Louis Vuitton.
Despite having a very busy life with a billion-dollar brand, evolving music career, and wildly eventful social life, Rihanna continues to prove to admirers around the globe that she is still a style icon, worth taking inspiration from. From her show-stopping red carpet looks to her innovative street style and trendsetting photoshoot outfits, Bad Gal Riri's style always draws a lot of attention. Well, almost always.
Rihanna is unrecognizable at a protest in New York City 
Rihanna attended a Stop Asian Hate March in NYC, following the increase in hate crimes against Asian Americans. Rihana recently addressed these attacks on her Instagram account. She wrote, "What happened yesterday in Atlanta was brutal, tragic, and is certainly not an isolated incident by any means. AAPI hate has been rampantly perpetuated and it's disgusting!"  The star attended the protest with her assistant Tina Truong, who shared clips of the singer at the protest on Instagram (via The Cut). Rihanna marched holding a sign that read "Hate=Racism Against God!" on one side and "#StopAsianHate" on the other.
Rihanna wore a gray hoodie under a leather bomber jacket. She paired this with black leather pants and sneakers. However, what helped Rihanna to remain undetected were her black baseball cap, mask, and huge sunglasses. One protestor at the march even asked Rihanna for her Instagram handle. In a clip of the exchange, posted on Twitter, Rihanna can be seen typing her username into his phone. When her profile popped up, he said, "That's you!," revealing his shock. This exchange left many people surprised that he wasn't already following this legend and jealous that they weren't in his shoes.