Here's How Much Pink Is Actually Worth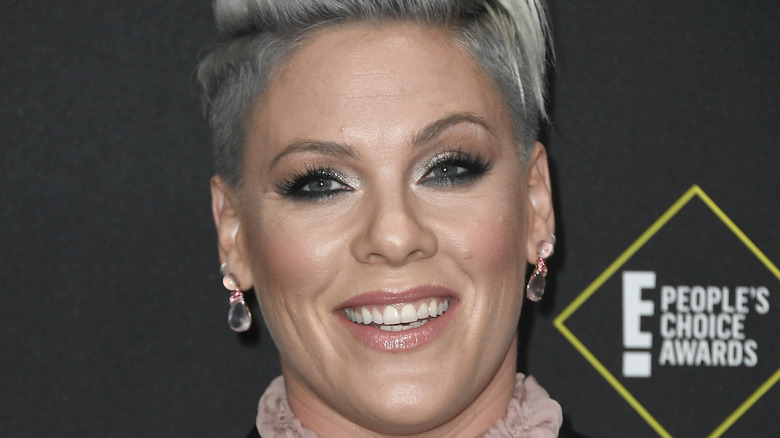 Frazer Harrison/Getty Images
Ever since legendary recording artist Pink first burst onto the music scene in 2000, the pop world has been a much more colorful place. Her debut album Can't Take Me Home spent 59 weeks on the Billboard chart and blessed the world with hits such as, "You Make Me Sick," "Most Girls," and "There You Go" (Via Billboard).
Pink has since released eight studio albums, five live albums, six compilation albums, and 44 music videos. Her greatest hits, which include, "Just Give Me A Reason," "So What," "Raise Your Glass," and "Try" continue to remain favorites amongst her fans and even find their way into the playlists of new listeners each year.
The three time Grammy award recipient is a trailblazer who helped to change the sound of pop music and create a new standard for live shows through her signature acrobatic performances. Pink is consistently awarded for her contributions to the early 2000s, and was named Woman of the Year by Billboard in 2013 (Via PopCrush).
Pink's net worth is largely attributed to her music career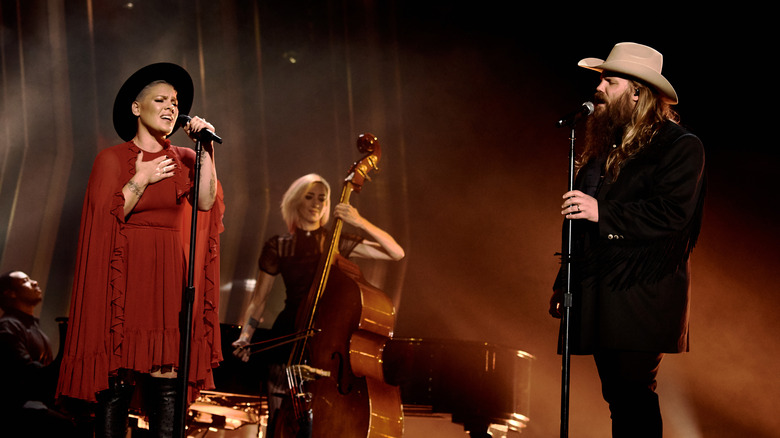 John Shearer/Getty Images
According to RCA Records, her current record label, Pink has sold over 60 million albums, over 75 million singles, and over 2.4 million DVDs worldwide. According to Forbes, Pink earned 47 million dollars in 2020 alone. She was the highest-grossing act of 2019, and generated 215 million dollars on tour, performing at sold out venues.
Pink also makes a great deal of money from endorsement deals with well-known brands (via Distractify). She has worked with Cover Girl many times, as well as, T-Mobile, Polo, and Pepsi. She can reportedly earn up to 50 million dollars in a year for these endorsements.
Pink has also lent her talents to the screen. She has appeared in the film Thanks For Sharing, alongside Mark Ruffalo and Gwenyth Paltrow, as well as lent her voice to Happy Feet Two, and a few other projects. She's even revealing what life is really like on tour in her new Amazon Prime documentary, All I Know So Far.
Celebrity Net Worth reports that Pink is currently worth 200 million dollars, but that number is sure to increase with all of her new projects in the works.