Chrissy Teigen's Favorite At-Home Fashion Item May Surprise You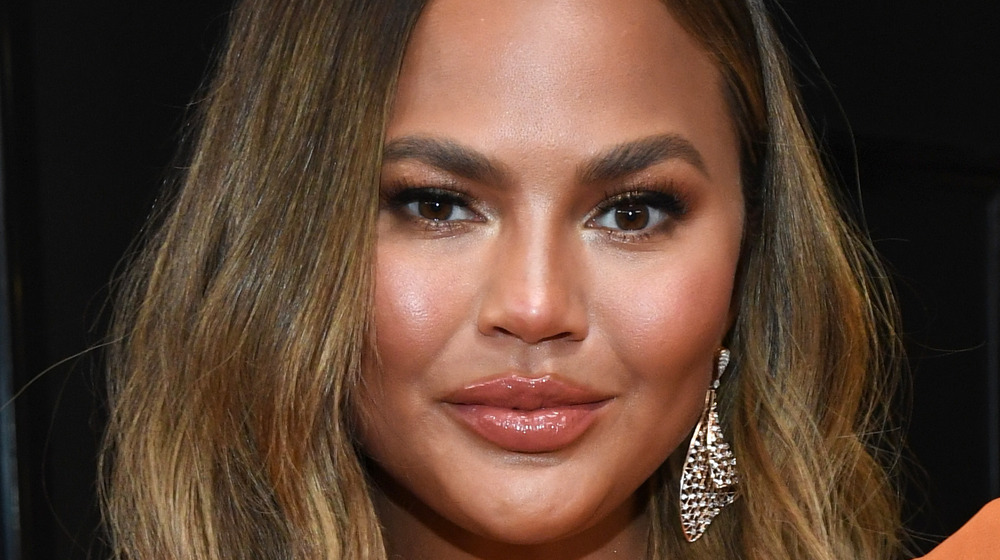 Kevin Mazur/Getty Images
Don't let Chrissy Teigen's red carpet glam fool you — the supermodel may be a style icon, but when she's at home she prefers to keep things comfortable. And who can blame her? Lots of us are looking for more comfortable styles a year into the pandemic. Those of you who are looking for something that's comfy but still stylish might want to take a page from Teigen's book because her go-to style for lounging at home is both.
While Teigen started off "as a towel person," as she told People, she's now all about living her lavish life in robes. "I wear the towel in my hair, the heavy towel to dry my hair and wrap it all around my body," she said. "Then I put on a slinky robe or something. I kind of just live in it."
Even before Teigen was a robe maven, she wasn't one to get all dolled up at home. "I've always just either been naked, in a towel or in robe," she said. "I'm not an outfit type of person."
Chrissy Teigen is launching her own line of stunning robes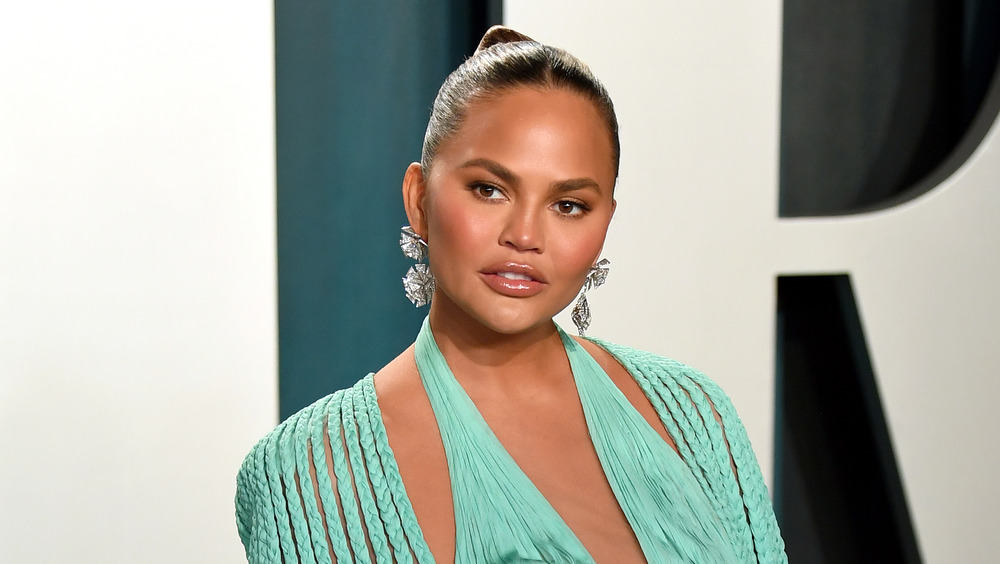 Karwai Tang/Getty Images
Teigen told Vogue back in 2017 that comfort is key. "I love to play dress-up, though, so it's nice to have those moments, but my personal style is very simple," she said.
Teigen's quest for comfort has even inspired her own line of yet-to-be-launched robes, which she opened up about on Instagram in February. "Ok before everyone gets mad, I am in NO way a designer!" she wrote. "I am so painfully aware of this! I can't draw, my sewing is on par with a life of my mom working at FabricLand, a child who dabbled in making pillows and puppets. But I am finding a lot of joy bringing *intense* color into my life and maybe yours. Robes are so fun – they don't have many rules when it comes to patterns... I appreciate their inability to be caged like myself!"