Alan Jackson's Net Worth: The Country Star Is Worth More Than You Think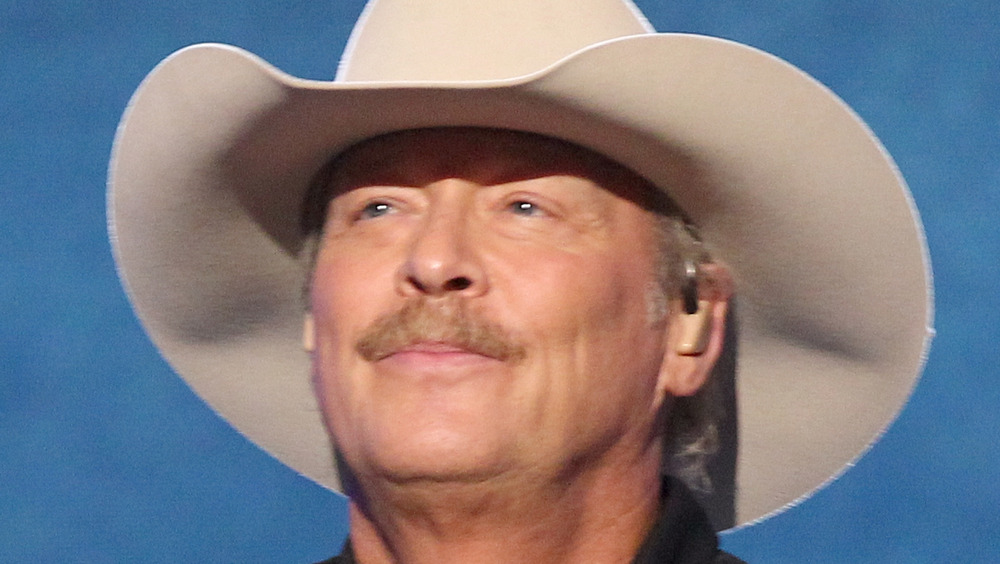 Terry Wyatt/Getty Images
Alan Jackson is one of the most legendary artists in modern country music. The 62-year-old singer/songwriter is known for being one of the originators of the neotraditional country style, which blends traditional honky-tonk and mainstream country pop elements (per LiveAbout). Jackson's talents aren't even exclusive to country. He's also released Christmas music and two gospel albums (per AllMusic).
The star's long-earned legacy as one of the best-selling artists in all of country music shows no signs of slowing down. Given his many chart-topping hits, Jackson was even inducted into the Country Music Hall of Fame in 2017, and the Nashville Songwriters Hall of Fame in 2018. Aside from all these accolades (and there's even more), the "Summertime Blues" singer has done very well for himself financially in his career. He was named number nine of a list of the ten most wealthy country singers worldwide as of February 2021, according to LedgerNote. That's a long way from where he came from.
Alan grew up in a humble home in rural Georgia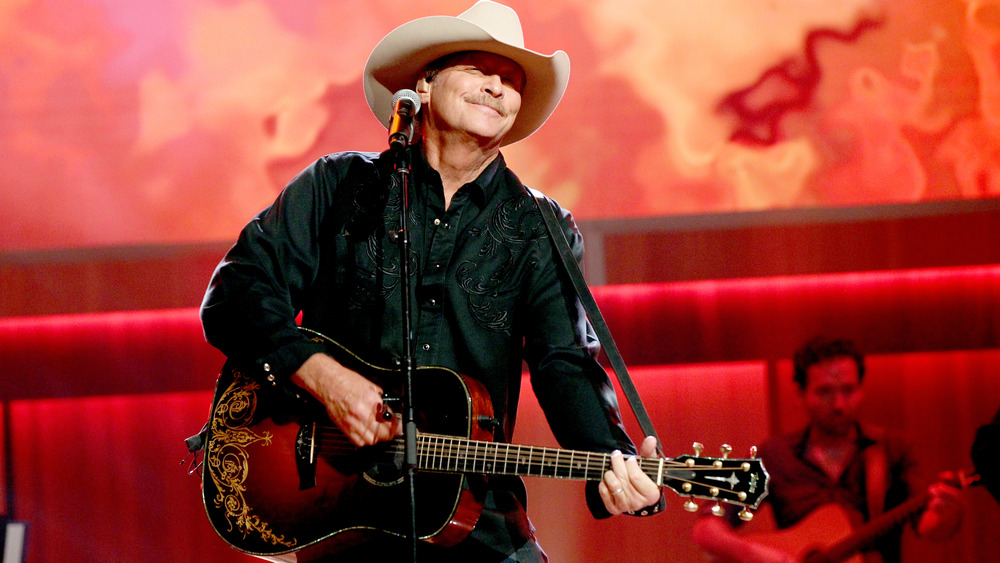 Terry Wyatt/Getty Images
Alan Jackson grew up in rural Georgia. As a child, he lived with his parents and four older sisters in a house built around his grandfather's old toolshed (per Biography). He never anticipated that music would afford him a career that could change his life drastically.
It's not just music, either. Jackson also has a number of business ventures that add to his wealth. There's the Alan Jackson Collection at Cracker Barrel, offering merchandise that reflects his music and life as a country musician (per Alan Jackson). He's also invested in real estate, having listed his Tennessee home for sale in September 2020. He also sold a $15 million estate in Florida just before that (per Taste of Country).
Altogether, Celebrity Net Worth estimates that Jackson is worth $95 million dollars, with a large portion of that coming from his legendary record sales.